NHS Voices blogs
NHS Reset: Tackling health inequalities to build a better NHS
COVID-19 has presented unique opportunities for a better NHS.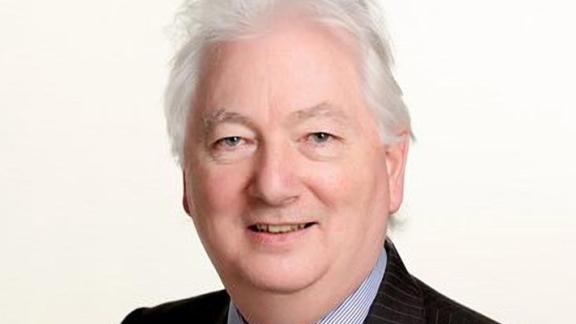 NHS Reset is an NHS Confederation campaign to help shape what the health and care system should look like in the aftermath of the pandemic.

In this blog, Professor Donal O'Donoghue, registrar of the Royal College of Physicians (RCP), highlights the unique opportunities presented by the pandemic to build a better NHS.
In the 72 years since the NHS was founded, it has never faced a challenge on this scale. Rebuilding capacity while at the same time transforming pathways to mitigate the risks of COVID-19 is a huge task. But this time of upheaval also presents unique opportunities to do things differently. From putting patients in the driving seat, to making tackling health inequalities front and centre of our health system, we must use the coming months to build a better NHS.
 
Overcoming the challenges
Getting to grips with the backlogs created by COVID-19 is the immediate priority facing the NHS. As The Royal College of Physicians (RCP) revealed in Returning the NHS to an Even Keel, almost half of physician specialties, including cardiology, gastroenterology and rheumatology, expect to be working at less-than-pre-COVID activity levels for at least 12 months.
Exacerbating the capacity challenge is the need to implement infection prevention and control measures, to ensure the public is confident they will receive care in a safe environment. Together with the Royal College of General Practitioners (RCGP), the Royal College of Emergency Medicine and the Society for Acute Medicine, the RCP produced ten recommendations on what this transformation should look like. Key to this multidisciplinary work is the principle that people should only have to attend hospital when it is essential, or when the added clinical value outweighs the risk. No patient should be admitted because of failures of the system to deliver care or diagnostics in a timely way.

We also need to properly prepare for future COVID-19 waves and the usual increased demand that comes with winter. When we surveyed our members in late July, only 5 per cent felt their trust was 'fully prepared' for a second wave and almost two-thirds had not been involved in conversations about second wave preparations. Similarly, just 2 per cent felt 'fully prepared' for winter, while almost a quarter felt 'not at all prepared.'
Escalating the normal winter flu vaccination plans and ensuring we are making best use of the NHS estate must be priorities as we plan to face future COVID-19 waves. Having adequate staffing in place to tackle increased demand is crucial, too. The NHS People Plan was helpful on improving culture and making the NHS a better place to work, but it must also deliver more staff. Introducing statutory regulation for physician associates and creating posts for them will help. We also cannot forget the 28,000 doctors who have returned to the workforce in recent months, and the RCP wants to support hospitals to put their skills and expertise to best use.
 
Realising the opportunities
As we redesign services, we have a unique opportunity to make genuinely integrated person-centred care a reality. This means involving patients as experts in the management of their own care, rather than designing services around the needs of clinicians.
The transformation of outpatient services is a good example. Patients have generally found remote consultations far more convenient, and Matt Hancock rightly highlighted in his recent speech at the RCP that this should become the default unless a 'compelling clinical reason' exists. Together with the RCGP, we have outlined how this resetting of outpatient services can work best.
Primary and secondary care, including patients and carers, need to deliver a system where patients will only attend face-to-face appointments when they need them or they add clinical value. Financial reform is also needed, with a move to a blended payment model to encourage care on the basis of outcome rather than activity. Patient-initiated follow-up appointments also need to be part of this shift, replacing routine and often unnecessary 'check-in appointments.'
Making these redesigned services work will depend on better knowledge sharing and learning between different parts of the system, including social and community care. Integrated care systems will be central to these efforts, and further guidance from NHS England and NHS Improvement on the role they will play is needed.
COVID-19 has also demonstrated the importance, and untapped potential, of the UK's clinical research sector. The whole multidisciplinary team has been crucial in recruiting patients and running RECOVERY trials, which will mean we have better treatments available for future COVID-19 waves. The NHS needs must build on this engagement and enthusiasm for clinical research, particularly in areas where research activity is traditionally low. Research-active organisations deliver better outcomes and so embedding time for clinicians to undertake patient-facing research will improve care today and lead to better patient outcomes in the future.

Perhaps most importantly of all, we know that preventing ill health is key to the health of the nation and the sustainability of the NHS. This has been thrown into light with the toll the pandemic has taken on those with multiple health conditions. The government's obesity strategy is an important step, but must be part of a wider strategy to reduce health inequalities. It is now impossible to ignore the fact that our health is affected by the environment and community in which we live, and our approach to healthcare must recognise these structural inequalities if we are to build a better NHS.
Professor Donal O'Donoghue is the registrar of the Royal College of Physicians. You can follow the RCP on Twitter @RCPLondon
Get involved in the NHS Reset campaign