Blog post
NHS Reset: The future of clinical commissioning and resetting the NHS
Our NHS Reset campaign contributes to the public debate on what the health and care system should look like in the aftermath of the COVID-19 pandemic.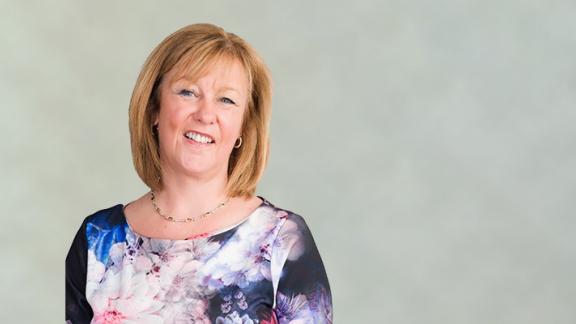 In this blog, part of a series of comment pieces from NHS Confederation leaders, members and partners, Julie Wood writes on the important role of clinical commissioning in the NHS and the importance of retaining it in the wake of COVID-19 and resetting the health service.
You won't be surprised to read that, as chief executive at NHS Clinical Commissioners, I have always championed the added value that clinical commissioning brings to the system. As I prepare to step down from this role, now seems like the perfect time to leave you with some final thoughts on what our rapidly evolving systems would be wise to hold on to as they reset to a new and different 'normal'.
As someone who has worked in and with the NHS for 40 years, I have seen all manner of restructures and reshapes of the health and care system. But none of these past changes have been as rapid or as dramatic as the one that we have all witnessed over the past three months to respond to the COVID-19 crisis.
What has struck me about the NHS' response to COVID-19 is that it has been an opportunity for organisations in health and care systems to come together and focus on their population's health needs. The huge operational changes we've seen wouldn't have been possible without all of the NHS – providers and clinical commissioning groups, as well as independent providers, the voluntary sector and local government – working so hard cooperatively and collaboratively to find practical solutions to local problems even within the confines of a level 4 'command and control' structure. We absolutely must grab hold of this unparalleled opportunity to completely reimagine and reset how the NHS and its partners work based on what we have learnt as our members have worked tirelessly through this crisis.
We know from our members that work already being done by CCGs and their providers around streamlining commissioning functions has been galvanised by this crisis, and CCGs are supporting providers to lead the re-design of services so they can best meet the needs of the local populations. This has very often meant doing things differently from how they've always been done and doing it very quickly! For example, the establishment of hot and cold COVID-19 sites for primary care has required system-wide coordination and cooperation, something which clinical commissioners are well placed to lead as they have a bird's-eye view of the whole of the health ecosystem and the pre-existing relationships to drive forward initiatives.
An ongoing emphasis on population and service planning within and across all our ICSs/STPs – connecting and coordinating what's needed at neighbourhood, place and system level – are key functions that must continue. We know there is an active conversation among ICS leaders about moving faster into system working, but in haste we shouldn't lose the skills built up by clinical commissioners or their functions that create better services. If CCGs have had their moment, and only the government knows that, much to the frustration of some members, the 'baby' and 'bath water' come to mind. Nor must we revert to the often unhelpful micro-contracting that too often bedevilled our actions, much to the dismay of both commissioners and providers alike!
We continue to work with all our members and our senior NHS England and NHS Improvement colleagues to help bring the learning from COVID-19 into the plans for a reset NHS – one that, to use Ian Dodge's (national director for strategy and innovation) words to me last week, isn't about "reversion to BAU as was", but recognises that both how we commission and what we spend our energies on has to change. And the same is true for our providers. It is the only way to get the NHS back up and running, focusing on need and evidence, and most definitely not doing anything to exacerbate health inequalities.
We know that one of the real strengths of clinical commissioning is how it combines both clinical and managerial leadership and we know that both are needed for a health service that is effective, efficient and works for the population. Having clinical commissioning leadership – through GP and nurse governing body members, to name but two – brings expertise, credibility, and leads to better health outcomes for the population. Clinical commissioners are not only an independent steward for the whole system, but also work hard to understand the needs and circumstances of much smaller local populations within their system's geographical area. All of which must be maintained as we move towards April 2021 with the expectation that all parts of England will be covered by integrated care systems.
In the run up to that crucial deadline, there needs to be a wider discussion about the progress that has been made in some parts of the country and, importantly, what support will be needed to make sure that nowhere is left behind. And I've heard from NHSCC's members that many systems actually want to go further with their integration of health and social care at a local level, and faster than set out by the centre.
In order for this to happen, health and care organisations need to be building on the relationships, structures and learning that have rapidly evolved during the pandemic. As I prepare to hang up my NHSCC chief executive hat, I feel more strongly than ever that the key activities that clinical commissioners undertake – that of assessing needs, focusing on population health management, coordinating and service planning for ALL healthcare pathways within and across our places and systems in order to improve health outcomes – are essential for the future, whatever we choose to call those who do the work. But it will certainly not look the same as it has done in the past and that must be embraced by all.
Julie Wood is outgoing chief executive of NHS Clinical Commissioners. Follow the organisation on Twitter @NHSCCPress