Blog post
NHS Reset: Cancer and COVID-19 – managing co-existence
What it means to deliver cancer recovery plans to get services back on track.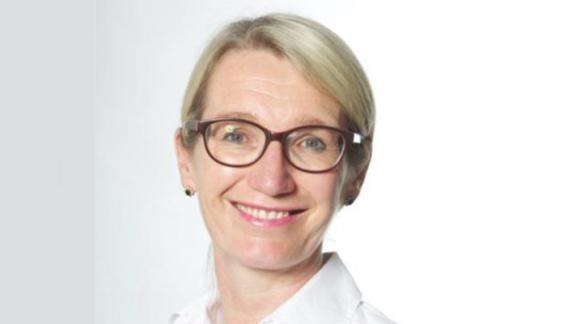 NHS Reset is an NHS Confederation campaign to help shape what the health and care system should look like in the aftermath of the pandemic. In this blog, Lynda Thomas of Macmillan Cancer Support, explores what it means to deliver cancer recovery plans to get services back on track.
As COVID-19 infections ominously climb again, it is increasingly apparent that there is no quick fix – the pandemic is not going away. But neither is cancer. This is painfully clear from the latest July cancer waiting time data, showing the proportion of people starting treatment is still a quarter down on July 2019 figures. National and local systems therefore need to prioritise delivering a plan, fully funded by government, for clearing the backlog of people waiting for tests and treatment – as well as building in resilience for a possible second wave of COVID-19. 
Unquestionably systems are being asked to deliver a gargantuan task with the latest phase 3 guidance setting stretching targets across all services – cancer is no exception. Cancer alliances are tasked with reducing the backlog for 31 and 6- day waits and restoring urgent cancer referrals to at least pre-pandemic levels ensuring sufficient capacity to manage demand going forward. They are also required to roll out key NHS Long Term Plan (LTP) targets on personalised care, rapid diagnostic centres, lung health checks and a primary care network specification on early cancer diagnosis. All this when staff are exhausted, covid-constraints are still affecting ways of working and diagnostic capacity is reduced.
Delivering cancer recovery plans is essential to getting services back on track and restoring people's confidence in using them. That means having protected staff, facilities and funding available. The LTP targets around personalised care and reducing health inequalities are needed more than ever to support the physical and emotional needs of people with cancer, too frequently aggravated by the pandemic, and ensure that help gets to those who need it most. This is already happening. We have seen some extraordinary innovation and creativity to support patients and keep cancer services running in covid-protected spaces during the last few months.
Wessex Cancer Alliance recently won HSJ Award for Cancer Care Initiative of the Year for its pioneering prehabilitation work with cancer patients. The alliance offers patients access to WesFit, a personalised exercise programme, designed to improve patients' physical fitness before surgery and SafeFit, an online programme of advice, support and resources to maintain and improve physical and mental wellbeing.
Patients at North Middlesex University Hospital are benefitting from chemo buses which have enabled around 20 sessions a day to go ahead. The buses have space for clinical teams to provide chemotherapy to four patients at a time, directly outside hospital so people can receive life-saving care without having to travel long distances. Airedale NHS Trust in Yorkshire is also supplying two buses for local patients.
Macmillan has also pulled out all the stops to pivot our services and support for people with cancer to where it is most needed. Our new telephone buddy service run by volunteers, and digital support through programmes like our SafeFit partnership, aim to support people with cancer thorough difficult delays and disruptions to treatment.
The NHS Confederation's reset work has rightly focussed heavily on inequalities arising from the pandemic. Unsurprisingly these are reflected in cancer services too. We don't yet have detailed treatment and outcome data breakdowns by deprivation or ethnicity. However, we already know that the poorest groups and BME communities, who already have worse experiences and outcomes from cancer, have also been disproportionately affected by COVID-19. So it is likely that these inequalities will be mirrored in cancer data during the pandemic. Delayed diagnoses have been calculated to lead to poorer outcomes, including increases in the number of avoidable deaths in the most common (breast, colorectal, lung and oesophageal) cancers and worsen five-year survival rates. While digital approaches have been a great workaround for some aspects of care, there are risks that virtual consultations could exacerbate healthcare divides and mustn't therefore replace face-to-face cancer care. Unless we take dedicated action at place, system and regional level, these inequalities will only worsen.
Getting cancer services back on track is not solely an 'oncology issue' for cancer alliances to solve. Like the rest of the phase 3 plans, cancer must be a system responsibility.
That means personalised care and support plans for everyone with cancer and putting in place pathways to meet their physical and emotional needs - linking with mental health providers and community support.
It means integration with primary care to facilitate early diagnosis – as well as cancer care after treatment, and end of life services for those with treatable but not curable cancer and those in need of palliative care.
It's about expanding the cancer workforce as a core part of local People Plans.
And it's about working with partners – local authorities, public health, the independent sector and charities like Macmillan to deliver a truly world-class service for people with cancer.
The new national cancer taskforce faces some big challenges ahead. However, the current situation provides an opportunity to 'reset' and reshape services for the better. Cancer can't become the 'forgotten C' again - we have to be ambitious, we have to think big.
Lynda Thomas is chief executive of Macmillan Cancer Support. Follow her on Twitter @lynda_thomas
Get involved in the NHS Reset campaign 
​