Blog post
NHS managers need better regulation, not just more of it
Matthew Taylor looks at the necessity of management in the NHS and the need for regulation that's forward-thinking.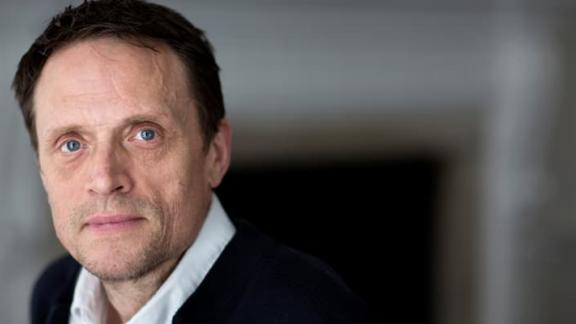 The full ramifications from the tragic case of the serial child killer Lucy Letby won't be known until the inquiry into the events at Countess of Chester Hospital is complete. But given the extreme nature of Letby's actions, there is an understandable desire to learn immediate lessons and ensure the NHS does everything possible to avoid such a terrible event from happening again.
The government has rightly established a judge-led public inquiry into what happened in Chester and what lessons need to be learnt by the NHS, its regulators, clinicians and leaders. This was a terrible, tragic case and the thoughts of all NHS leaders and their teams are with the bereaved families.
The public inquiry will need to address range of important questions particularly regarding the response of the hospital's executive and clinical leaders to concerns about deaths and harm on the neonatal unit. To be clear, none of us are able to form complete and informed judgments about what did or didn't occur in any stage of the response of clinical and executive leaders in Chester. To state the obvious, that is one of the reasons why the families deserve answers through an inquiry and the NHS will assist Lady Justice Thirlwall in any way she needs.
In the immediate aftermath of the case, there have though been questions about why senior NHS managers are not regulated in the same way that doctors, nurses and other healthcare professionals are. The government and NHS England, the arms-length body that oversees and regulates the NHS on a day-to-day basis, are at the very early stages of considering again the potential for new powers to disbar senior managers where serious misconduct is found. 
Much care will need to be taken to design the right regulatory system
This is also not a new question and there are of course tests that are applied to the appointments to NHS boards that are intended to ensure that only 'fit and proper persons' can take up places on NHS boards. It is also the case that a number of executives will be subject to regulation by virtue of their professional body (by law, boards must have a medical, nursing and finance member).
Lady Justice Thirlwall will need to reach her conclusions and make recommendations to parliament but introducing a stronger regulatory framework for senior managers may be sensible. However, much care will need to be taken to design the right regulatory system that fixes the problem it sets out to address. And one that doesn't view this challenge through the lens of 'clinicians as heroes and managers as villains', as some of the early commentary has sought to portray. This is particularly meaningless because it is a false dichotomy given that many managers are or have been clinicians.
We should at first review the existing regulatory framework that is in place to understand why it didn't stop this from happening. It is inevitable that more safeguards will need to be put in place, but we should acknowledge that the NHS is already highly regulated, including managers.
For example, we have a new Patient Safety Incident Response Framework in place that sets out the NHS's approach to developing and maintaining effective systems and processes for responding to patient safety incidents. We have an independent regulator of health and social care in England, the Care Quality Commission, which regularly inspects and rates hospitals, GP practices and other providers. And we have a fit and proper person test (FPPT), which was introduced as a result of the Francis Inquiry into care failings at Mid Staffordshire NHS Foundation Trust. This was designed to help prevent senior NHS managers who have been involved in or enabled serious misconduct or mismanagement from joining a new NHS organisation. This was updated in August to ensure it was more effective.
…our starting point should be to develop a proportionate approach that gives primacy to certain key features
We may need to go further still, but in designing any new regulatory framework for senior managers, our starting point should be to develop a proportionate approach that gives primacy to certain key features. First among those is that we retain a commitment to an approach that places learning and improvement at its heart. Like every other health system, the NHS, treating tens of millions of patients every year, has to respond to many concerns and complaints. It is vital that each of these is seen as opportunities to learn and improve.  Any system that simply seeks to assign blame will incentivise cover up and buck passing rather than openness and responsiveness. Other industries have long learned that this is the most effective way of reducing serious incidents.
…the weight of evidence suggests many of the NHS's challenges reflect a lack of investment in management
A purpose of regulation can sometimes be seen as the minimising or eradication of risk. But managing risk – including risk to patient safety – is inherent in the job of senior health leaders and clinicians. Whether it is providing services in crumbling hospitals, dealing with the  impact of industrial action or simply the day-to-day grind of meeting growing demand with constrained resources, health leaders have to make difficult choices every day. Partly as a result of the existing regulatory regime, the turnover of senior leaders is high and nearly two thirds of current NHS trust leaders are first time CEOs. Whilst bureaucrat-bashing is a popular pastime, the weight of evidence suggests many of the NHS's challenges reflect a lack of investment in management.
Of course, none of this should absolve the need for hard accountability when serious misconduct is uncovered among NHS senior managers or anyone else.  As with our clinical colleagues who are subject to regulation, those who have seriously failed must be prevented from taking up future NHS level roles. Judgments about such allegations must – as with the clinical professions – be made independently in order to command the confidence of the public.  In doing so, a regulator would judge personal and professional behaviour against clear standards and codes of conduct.  Such an approach would need legislation and would also presumably need to apply to all providers regulated by the CQC in England. 
But the point is that simply introducing a more robust regulatory framework for managers won't in and of itself prevent these terrible events from happening again. We stand a much better chance of succeeding if our guiding principle is the need to design systems that enable open and inquiring cultures and prioritise improvement over blame.
Matthew Taylor is chief executive of the NHS Confederation. You can follow Matthew on Twitter @FRSAMatthew
An edited version was first published in the Financial Times