Blog post
Integration is the only way forward for a sustainable health care system
April 2022 is the starting point for ICSs, not the end goal, argues Lou Patten.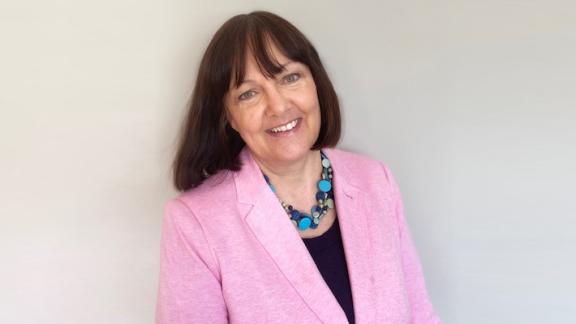 With the NHS at tipping point and 9 out of 10 health leaders reporting unsustainable pressure, it's clear that the health and care system must change dramatically. The NHS cannot sustain the burden of our country's health alone – integration is the only way forward.
We know that with the continuing pandemic, a primary care system under besiege and ever-growing waiting lists, our health leaders are struggling. But at the same time, they are working hard to develop the new integrated care systems, ready to start as statutory organisations. 
Feeling the pressure
The timescales are tight, with many systems having only just announced their chair designates, and some having failed to appoint chief executive designates during the first round of recruitment – yet the systems are due to be up and running across the country by April 2022 – just four months away.
Leaders from across all 42 systems have been telling the NHS Confederation about the intense pressures, raising concerns about the tight timescales, and looking to each other for help and support through our ICS Network.
Health is not just about the NHS, it's about social care, housing, poverty and unemployment, deprivation, and many other intertwined issues.
Looking closer to home
But it's not just the structure and governance of ICSs and how they work, that's important, it's about people. ICSs will be focused on their own local population health and addressing health inequalities and for that to work, it must be done in collaboration.
Local government has a key role to play within every ICS, bringing their unique knowledge and population data, after all, health is not just about the NHS, it's about social care, housing, poverty and unemployment, deprivation, and many other intertwined issues.
Integration is the future
All the organisations which come together to form part of our 42 new ICSs need to be working on creating a health service that builds on all the positive changes from the pandemic but looks very different five years from now.
Speaking at the first national ICS Network Conference recently, Secretary of State for Health and Social Care, Rt Hon Sajid Javid, said: "The pandemic has made sure that health and care in this country will not – and cannot – ever be the same again. But I believe it can be better – and it can be more integrated."
We need to do things differently – we need to integrate and collaborate
Despite the pressures, the majority of ICS leaders are confident that integrated care is the way forward for delivering the NHS Long Term Plan and that most systems are working together effectively to improve health already.
With pressures now being felt in every part of the service, and winter still to come, it is abundantly clear the NHS alone can't solve all the health problems. We need to do things differently – we need to integrate and collaborate with our partners across local government, social care, voluntary sector and all our partner organisations, to help drive change and improvement and make our systems sustainable.
One size doesn't fit all
ICS leaders have told us that their focus needs to be building on what works locally and not adhering to a rigid national blueprint, which fits in with the permissive nature of the health and social care bill.
It's important to remember that every system is different. There are different size systems which bring different challenges, and every geographical area has differing population health needs to be tackled.
Some areas already have strong health and care partnerships that have been in place for years and are working together effectively, which will be developed and grown as part of the ICS structure. Others are starting from a very different point on the journey.
We know the majority of systems are confident they can work together to tackle health inequalities post pandemic and they have told us that primary care partners and the voluntary sector are already effectively engaged in planning and delivery.
This is really good news. 
Where's the workforce?
However, when it comes to key obstacles which might prevent ICSs from developing effectively, the overwhelming top issue is workforce. No matter what arrangements are put into place and who chairs the board, no system can deliver without health and care staff in post.
Systems are in the unique position of being able to work in an integrated way across health, care, and local authorities, to support the economic growth of the area and help to develop workforces locally, but this is still an ongoing national challenge which needs addressing.
ICSs need to have the time to develop in a way that works for their own local area and their own local population, while also continuing to deliver the day-to-day services throughout this difficult winter period ahead.
What's important is that the structures being developed for April 2022 are the right ones, to take forward health and social care services successfully into the future. April is the starting point, it's the very beginning, not the end goal.
Lou Patten is director of the NHS Confederation's ICS Network. You can follow her on Twitter @LouisePatten_1
This blog was first published in the National Health Executive November/December 2021 edition