Blog post
Integrated care partnerships: time to get serious
Matthew Taylor floats four propositions to help ensure that integrated care partnerships fly.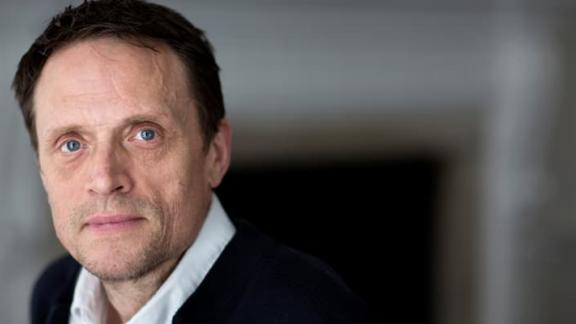 The NHS Confederation is a great supporter of the move towards greater integration in England. Indeed, it was the potential of this new way of working that attracted me to apply for the job as Confed chief executive. But those of us committed to supporting this shift must not shy away from the challenges involved in making systems work.
There are several potential dimensions of complex ambiguity in ICSs. These include the relative roles of integrated care partnerships (ICPs) and integrated care boards (ICBs), the relationship between ICBs and provider collaboratives, and the relationship between systems and places (the focus of the integration white paper).
ICSs also range in size between over 3 million, encompassing several local authorities and a few hundred thousand coterminous with a single English County, so the context and structure of relationships differ significantly from place to place.
We need a description of the elements of system and their interrelationships which is reasonably clear and comprehensible
All this complexity creates challenges for local systems, but ICS have two very big things going for them. First, unlike most major NHS reorganisations, the move to systems has broad based support across the health service. Second, forms of ICS have been up and running in many areas for several years and have developed in a national policy environment that has been encouragingly permissive. This has enabled systems like West Yorkshire and Surrey Heartlands to find effective ways of managing key aspects of the multi-dimensional puzzle in a way that matches their local context.
However, despite the complexity and the variety, we need a description of the elements of system and their interrelationships which is reasonably clear and comprehensible. This is what sociologists call an 'ideal type'; a description of the generic features of a phenomenon even though no real-world examples precisely conform to the type.
Four propositions
Over a series of blog posts, I'll propose some features of this ideal type ICS, starting today with the integrated care partnership and its relationship with the integrated care board. Here are four propositions:
1. ICPs must lead on strategies which relate to agencies beyond the NHS
The Department of Health and Social Care guidance on ICPs states: 'ICPs will have a critical role to play in ICSs, facilitating joint action to improve health and care outcomes and experiences across their populations, and influencing the wider determinants of health, including creating healthier environments and inclusive and sustainable economies.'
In developing this shared ambition for population health, ICPs will need to successfully develop an approach that spans the NHS and other agencies. This is a collaborative challenge – building consent and commitment among health and other partners to shared outcomes.
There are significant opportunities. For example, there is a good case for ICPs to take the lead in the development of local workforce strategies that span health, social care and perhaps public health workers. Given that such a strategy could cover a fifth of the local workforce, there is a case for linking it to broader local labour market planning. But if workforce planning is to cover so many staff not employed by the NHS, then it must be the ICP that takes responsibility for setting the overall strategy.
If this principle is correct then this presents a challenge, as ICPs would need to be able to leverage substantial analytical, policymaking, communication and even delivery capacity.
Under the current bill and policy, it would be unclear where such capacity would come from. It will also be crucial that wider national policy respects and reinforces the role of the ICP, ensuring that strategies related to the ICB flow from the ICP.
2. ICPs must have an accountability framework fundamentally different to ICBs
Because ICPs are partnership bodies with a remit for population health outcomes not just NHS activities, they must have a much wider framework of accountability, going beyond the health service into local government and wider local civil society.
As Professor Sir Chris Ham argues in his forthcoming NHS Confederation paper on the role of the centre in a world of systems, the wider remit and accountability of the ICP means that ICPs must have also have substantive and guaranteed local autonomy when responding to the priorities of the central NHS hierarchy. Too little attention has been paid thus far to the development of these elements of the ICS construct.
3. ICPs must combine a stakeholder convening and challenge function, not just to the NHS but to all the agencies involved in the partnership
ICPs also need the ability to constructively challenge partners – both in the NHS and local government. This should not be about NHS operational and performance accountability, which should sit with ICBs. Nor should this be about the ICP acting as a quasi-regulator of the ICB.
Instead, the challenge – pursued through dialogue rather than formal powers – could focus on two things. Firstly, on the local health and care system becoming one which meets need not just expressed demand (crucial to reducing health inequalities) and which tackles the wider determinants of health. Secondly, on achieving a 'leftward' shift of resources from acute care into community, primary and public health. The scope to focus on these two long discussed, but little progressed, goals is critical to the distinctiveness and success of ICSs.
4. The ICS's fourth objective is critical but in the context of the ICP it must be seen as reciprocal
My last blog post explored the importance and potential of the ICS's fourth objective 'helping the NHS to support broader social and economic development'. By pursuing this objective, the NHS can show it is not just a way of spending money but also represents a substantial source of investment which can be leveraged for local impact beyond health.
In the context of ICPs it is important to see this objective as symmetrical with the 'health in all policy' responsibility of non-NHS partners to influence social determinants. The aim must be for a mutually reinforcing cycle: as the NHS becomes a more influential actor beyond health, local government and other agencies focus more explicitly on improving population health. Indeed, well-designed initiatives like 'health on the high street' and partnerships between the NHS, colleges and universities can contribute to both sides of the equation.
Little more than talking shops?
Several critics of ICSs – both inside and outside the NHS – have suggested that ICPs could easily become little more than talking shops. But ICPs also have the capacity to embody Prof Sir Chris Ham's injunction that for ICSs to succeed they must be different to any health body we have seen before.
For other local agencies, perhaps sceptical of the NHS's willingness to look beyond its own boundaries, first impressions will be important. It is time we started talking more concretely and ambitiously about the role of ICPs in ICSs.
Matthew Taylor is chief executive of the NHS Confederation. You can follow Matthew on Twitter @FRSAMatthew