Article
ICS Network: our achievements in 2021/22
We have provided an independent national voice for ICS leaders, using their expert insight to influence national policy and legislation.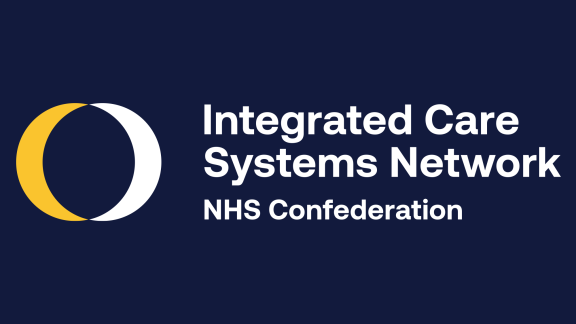 The ICS Network is the only independent, national network bringing together all 42 integrated care systems (ICSs). We provide a place for ICS leaders to exchange ideas, share experiences and challenges and offer peer support as they move toward statutory status in July.
Over the past year, we have provided an independent national voice for ICS leaders, using their expert insight to influence national policy and legislation on the development of ICSs and how to make system working a success. We have:
Represented
We influenced the health and care bill, with the

ICS Network director and chair giving evidence in person to the health and care bill committee to represent member views.

We secured regular meetings for ICS chairs with health minister Edward Argar, exploring a number of key issues including social care reform and ensuring he took on board numerous concerns.
Director of the ICS Network Lou Patten spoke at national events on behalf of members on issues related to integration and ICS development.
We developed constructive relationships with NHS England and the Department of Health and Social Care, working closely on issues such as system regulation and the integration white paper, in collaboration with partners such as the Local Government Association.
"The opportunity to collaborate with others, the opportunities to network, the opportunity to influence national policy and get your voice heard." Rob Webster, Chief Executive, West Yorkshire Health and Care Partnership
Supported
We welcomed many new chairs and CEOs

into our network, who benefited from a dedicated space to connect with peers and help influence national thinking.
We established forums for communications and engagement leads, and finance directors, allowing leaders to meet, exchange ideas and influence issues including ICS branding and system finance policy.
We offered access to a range of Confederation-wide resources and events on topics such as provider collaboration and place-based working. We connected members across other NHS Confederation networks, including primary care and mental health.
We work jointly with the LGA and NHS Providers to deliver a full peer support programme to ICSs, including workshops, mentoring and peer reviews on progress.
"The ICS Network's Communication Forum is really valuable to me, it means I get to network and hear from my peers all across the country. We can share ideas and updates in a safe space, which means everyone can make quicker progress on improving things for citizens and patients."  Alex Ball, Director of Communications and Engagement, Nottingham and Nottinghamshire CCG and ICS
Connected
Members gained valuable insights and examples to help their work from our system case studies, briefings, reports, regular bulletins and updates delivered via meetings, social media channels and dedicated ICS Network web pages.
'Spotlight' sessions supported peer learning on topics that members wanted to explore, such as system governance and primary care.  
We provided a safe space for ICS Network members to raise issues and have open conversations with peers and key national decision-makers, speaking out on their behalf when appropriate.
Our first national ICS Network Conference delivered a unique opportunity for 250 ICS leaders to come together to discuss shared challenges, with very positive feedback from delegates.
"The network is able to provide a level of independent support that is invaluable as we all seek to drive our system plans forward within this new landscape." Dr Claire Fuller, CEO Designate for Surrey Heartlands ICS