Blog post
The Homeshare model: a preventative approach to help older people remain independent for longer
The Homeshare model is helping patients regain their independence in their own homes.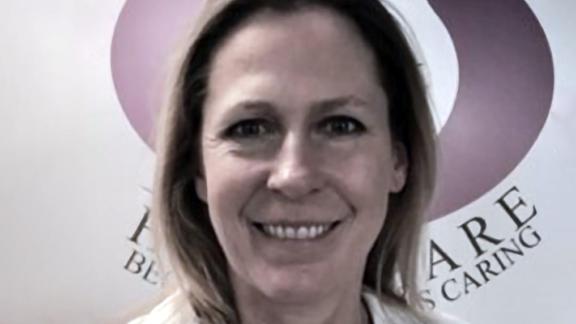 Older people need living arrangements that enable them to thrive, writes Caroline Cooke, director at social enterprise Share and Care Homeshare. She explains how the Homeshare model is helping the NHS with hospital discharges and helping patients regain their independence in their own homes.
The NHS website acknowledges different housing option for older people who find it difficult to manage in their own homes, options that may not be the first that spring to mind but widen the choice from the traditional care home route to alternatives that may be more suitable, such as sheltered housing, extra care housing, retirement villages, and homeshare schemes.
The Homeshare model, which matches young people needing a place to live with older people with a spare room who need a helping hand at home, has been backing this shift in focus for more than 40 years. It creates opportunities for active ageing by facilitating supported living within the local community, yet its beneficial impact on the health and social care sector is perhaps not as widely recognised. 
The NHS and homeshare
Many homeshare schemes have made strong connections with NHS trusts, most recently as part of a longer-term solution to help reverse the growing number of delayed transfers of care, by enabling individuals discharged from hospital to leave safely and return to their own home. While the cost savings aspect for the NHS is also prominent, with recent research by the Social Care Institute for Excellence (SCIE) identifying that homeshare could lead to significant cost savings of more than £18,000 per arrangement over a nine-month period including through reducing use of A&E and lowering hospital admissions. 
With massive pressure on healthcare services heightened by the pandemic and with an ageing population putting greater strains on the system, sustainable solutions to facilitate independent living for as long as possible are inherent to the sector. Homeshare plays a key role here and is supporting NHS trusts to deliver improved outcomes, enabling the delivery of a person-centred health approach and a better service to those who need a lower level of support.
Homeshare in action
Take for example the help we were able to give when asked by St George's Hospital to help an elderly patient, without relatives and on a limited budget, to return to her own home. She was in hospital following a broken ankle and was very weak, but well enough to be discharged and expected to return to full independence with washing, dressing and changing her bed within six weeks. But she was going to find it very difficult to shop, cook, do her laundry and feed her cat for a much longer period.
The NHS provided a six-week care package, initially from an NHS Bridging service and then from Wandsworth KITE/Enablement Service to support her with personal care. She also had visits from a community physiotherapist to help her regain her mobility. However, the only option available to assist with practical help was a leaflet giving details of a company who would deliver her pre-cooked frozen meals.
When Share and Care Homeshare was approached, we found a sharer who initially visited her in hospital, and once she had returned home, moved in with her to give her friendship and practical help from shopping and cooking to feeding her cat, watering the plants, and answering the front door.
The arrangement lasted for six months, ending when the lady, who valued her independence, no longer needed the support and was physically able to live alone again.
All that was needed to discharge her from hospital and give her good quality of life at home was a spare bedroom and funds to pay the £150 per month for the service from Share and Care which gave her the reassurance of someone sleeping in the house at night and 15 hours of practical help and support in her own home each week.
Giving the right support
Homeshare must be considered more readily and be given the same weight as other more traditional ways of supporting older people if we are to avoid unnecessary and unwelcomed moves to residential care and lengthy hospital stays. Early and preventative support is vital, and people need living arrangements that enable them to thrive. The right support creates widespread impact, essential to the health and social care economy, and essential for patients' physical and mental health and wellbeing. 
Through homeshare, NHS teams can allow a swift discharge from hospital as there is someone living in the home. This helps to prevent issues associated with delayed transfers of care from hospitals which costs the NHS millions of pounds per year, as well as having a negative impact on patients, being associated with increasing the risk of infection and readmission, and impacting mental health. 
Healthcare professionals are utilising different models to great effect, enabling more integrated, collaborative and effective working, and as homeshare collaborations in NHS expand, this will help to drive change and deliver improved outcomes, shaping the future of healthcare, and overcoming issues for older people before they reach crisis point. 
Caroline Cooke is a director at social enterprise Share and Care Homeshare. Follow them on Twitter @ShareandCareOrg