Blog post
The health and care bill: far from a done deal
Time is running out for debate on new amendments to the health and care bill, if it is to gain Royal Assent by the end of April.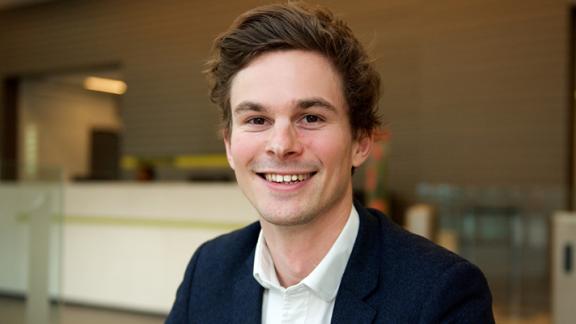 William Pett considers the options available to ensure the health and care bill has a smooth journey towards Royal Assent, and calls for the government to make concessions to avoid further delays to implementing integrated care systems.
With a near 80-seat majority, the government was able to pass the health and care bill through the House of Commons relatively painlessly. There has, however, been far more animated activity in the House of Lords. With no overall majority in the second chamber, peers from across the House have been able to pass some substantive changes, with successful amendments on a range of issues.
Usually, such circumstances would not present a significant headache for the government. After Third Reading in the House of Lords, in this case expected on Wednesday 23 March, the bill would return to the Commons where MPs would debate and vote upon the new amendments, before again going back to the Lords. This process – known as 'ping-pong' – can last for several months until compromises are reached.
The problem, however, is that the government doesn't have several months.
Time is running out
The implementation date for statutory integrated care systems (ICSs), already delayed from 1 April, is currently set for 1 July. Parliamentary convention dictates that provisions in bills/acts should not be commenced before two months following Royal Assent. This means that the bill requires Royal Assent by the end of April, unless the government pursues 'early commencement' of elements of the bill or decides to further delay the implementation date. Both options have significant associated complications, as I will return to.
Meeting the end of April deadline will be a tall order. There is only so much parliamentary time available to the government and current timetabling suggests that even two rounds of ping-pong would be difficult. This may be squeezed further if urgent legislation is required, for instance in relation to the unfolding situation in Ukraine or in response to another COVID-19 spike.
The government would therefore be wise to aim for a smooth first round of ping-pong. Ministers and civil servants will need to think carefully about where to pick their battles, with three options open to them on the new amendments passed in the Lords:
1. Acceptance of amendments
The government's first option is to simply accept certain amendments that have passed. With limited parliamentary time, ministers will likely decide that some are not worth challenging, especially those that only make minor changes to the bill or on which there is broad political consensus.
It is possible, for example, that the government will accept the Labour peer Lord Bradley's successful amendment stipulating that at least one member of an integrated care board (ICB) must have expertise in mental health. There is cross-party support for stronger mental health provisions in the House of Commons and the government could well face strong criticism if it were to whip its MPs to vote against protections for mental health and measures intended to ensure parity of esteem.
2. Concessions
The second option open to the government is to reach a compromise with peers on issues where a strong case has been made but where a particular aspect, or the wording, of a successful amendment is problematic.
At report stage, for instance, opposition peers passed an amendment with the goal of limiting private providers' membership of the ICB, as well as its committees and subcommittees. However, the wording of the amendment means it would apply not just to private providers, but also to voluntary, community and social enterprise (VCSE) providers and, crucially, some NHS providers, for example GP federations delivering out-of-hours services. The NHS Confederation has been working with both the opposition and the government's bill teams to push for a concessionary amendment on this issue that does not penalise NHS and VCSE organisations and which protects local flexibility.
3. Defeating amendments in the Commons
The third option is for the government to take a strong stance and whip its MPs to vote for removal of an amendment when it returns to the Commons.
We understand that the government intends to overturn amendments to strengthen workforce planning requirements on the Secretary of State. This is disappointing as the NHS Confederation, alongside a range of other health and care organisations, has long argued that the bill must do more to address the growing workforce crisis. 
The third of the above options presents the biggest risk for the government. Even if it successfully overturns amendments in the Commons, opposition peers in the Lords can stand firm and reinsert them to force the government's hand. This would prolong ping-pong and exacerbate uncertainty about the future of the reforms.
...we are urging the government to make concessions on issues upon which opposition parliamentarians, NHS leaders and other health and care organisations are united
Therefore, to meet 1 July implementation, we are urging the government to make concessions on issues upon which opposition parliamentarians, NHS leaders and other health and care organisations are united. These include workforce, but also new powers for the Secretary of State on local service reconfigurations, which were removed by opposition peers at report stage. The NHS Confederation has already supported amendments that would not remove the powers completely, but rather place robust checks and balances on them. The government should accept this compromise.
Risk of further delay
It is possible that ministers may consider two 'get out of jail free' cards if Royal Assent looks unachievable by the end of April.
One is to seek early commencement to elements of the bill. This would not be straightforward, requiring approval from UK government law officers including the Attorney General. While early commencement may be granted for aspects such as formal ICB establishment, uncertainty on how they should operate would remain so long as the bill remains subject to change in parliament.
The other is to further delay implementation. Again, this would be disruptive and unwelcome. The NHS Confederation has already highlighted the significant problems caused to ICS leaders by the initial delay to July. The implications for accountability, finances, HR and a range of other issues would be even more severe with another delay.
Ministers must therefore resist playing either card and instead seek to get the bill passed on time.
Our message to government is clear: compromise on the issues of most concern to NHS leaders and let them get on with delivering integrated care.
William Pett is a senior policy adviser at the NHS Confederation. You can follow William on Twitter @William_Pett