Blog post
Does the adult social care white paper go far enough?
For those who rely on adult social care, will proposed reforms result in an individualised, innovative and integrated service, asks Hashum Mahmood.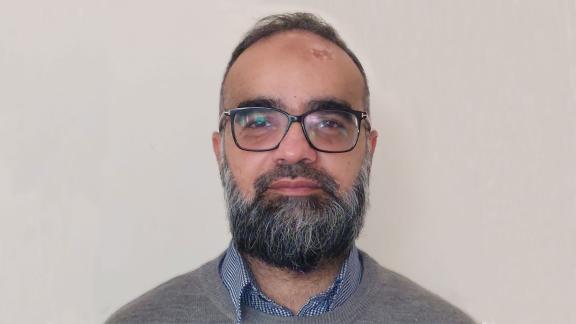 Publication of the long-awaited adult social care reform white paper on 1 December was met with enthusiasm and positivity from many local health and social care system leaders. Long called for commitments - such as for higher quality training, support for unpaid carers and the development of better options for housing - are among constructive proposals and aspirations outlined in the paper.
But given the realities at the coalface, it lacks the urgency, ambition and level of funding to improve the quality of life of the young people, working-age adults and older people who rely on social care services - particularly in the coming winter.
What does the paper say?
The white paper makes several funding commitments and outlines how a ten-year social care reform vision will be delivered. This includes:
at least £300 million to increase the range of new supported housing options

at least £150 million to drive greater adoption of technology and digitisation

at least £500 million so that social care workforce has the right training and qualifications

a new support service to make minor repairs and changes in people's homes

up to £25 million to support unpaid carers

£30 million to help local areas innovate around the support and care they provide

new national website to explain upcoming changes and at least £5 million to pilot new ways to help people understand access and supported care available

more than £70 million to improve the delivery of care and support services. 
The spending plans will be financed with the introduction of increased national insurance contributions from next April through the health and social levy. Of the money raised, £5.4bn will be spent on social care over the next three years, with £1.7bn allocated for improving services.
Does it go far enough?
The proposals will not alleviate the many imminent challenges troubling the sector
This spending and policy reform has been widely welcomed as the necessary foundation to move towards a more professionalised care workforce and sustainable service. But the funding allocated is far less than what is needed to address short and long-term pressures - falling short of the £7bn annual increase as a starting point for reform recommended by the Health and Social Care Committee last year.
The proposals will not alleviate the many imminent challenges troubling the sector, and unanswered questions remain. What is to be done about the current state of workforce retention? Or the experience of some of the most vulnerable in society navigating the labyrinth of health and care services during a challenging winter? 
The reforms will do little to tackle poor workforce pay and high vacancy levels in the sector. According to a recent survey from the Association of Directors of Adult Social Services, almost 400,000 people are now waiting for an assessment of their needs or service; and 1.5m hours of commissioned care have not been delivered in England in recent months. This adds to pressures elsewhere in the system, with hospitals struggling to discharge people with adequate care in place.
What more can be done?
In the immediate term, the government should move fast to stem the haemorrhaging of social care staff. Offering a £1,000 retention bonus to each worker and adding care workers to the Shortage Occupation List would go some way.
In the longer term, there needs to be more consideration of how to inculcate a shift of vision, policy and investment towards prevention; a shift that tackles unmet need and provides individualised choice and control, within a context of a fragile provider market. This view is echoed by the Local Government Association, which called for investment in preventative social care to realise the long-term positive vision of the white paper.
In addition, the white paper's reforms must not be another missed opportunity to put health and social care on a level footing. Integration to date has meant individuals have been able to reap the benefits of joined-up care and staff have been able to work outside of organisational silos to deliver more personalised care. There is an opportunity to go further.
There has never been a more pertinent time for reform
The only way to move beyond recurrent winter pressures and the unmet need resulting from the pandemic is to place the person at the heart of their care. The upcoming integration white paper must do two things: 1) build on the adult social care white paper, and 2) enable local system leaders to transform services based on local needs, and by adopting the principles of individualised and innovative health and care models to improve population health outcomes. 
In addition, it is crucial that regulatory frameworks support integration and that they not only assess issues such as integrated health care records, workforce planning and care pathways (providers' direct performance), but also evaluate the functioning of the system as a whole. There has never been a more pertinent time for reform, given the journey towards statutory footing for integrated care systems and the increased appreciation and recognition of the interdependencies of the health and care sectors.  
The white paper provides a roadmap to a vision of improving outcomes for social care users. But, given the pace of transformation and shortfall in funding, it will be a long and arduous journey towards integration and improvement.
Hashum Mahmood is senior policy adviser for population health at the NHS Confederation.