Blog post
Delivering excellent care at the heart of the community
The Community Network, hosted by the NHS Confederation and NHS Providers, is shining a light on innovative practice among community providers.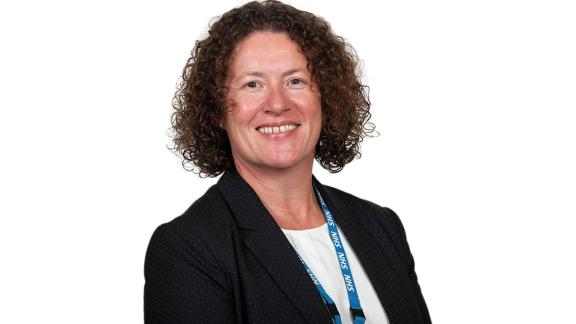 In this blog series from the Community Network, leaders from across the community sector and beyond will be outlining how they are helping the health and care system respond to the big challenges ahead. 
Over the last nine months, teams from Sussex Community NHS Foundation Trust (SCFT) have delivered more than 700,000 Moderna, Pfizer and AstraZeneca vaccinations to people from across Sussex and beyond. Siobhan Melia explains how they've achieved this.
We are incredibly proud to play such a significant part in the county's COVID-19 vaccination programme.
In November 2020, just before the second lockdown, we began searching for locations we could quickly turn into large-scale vaccination centres.
The sheer scale of the endeavor to identify and set up these sites so that we were ready to roll out the vaccine as soon as it was approved at the beginning of the year was breathtaking and epitomised the spirit of team work across both SCFT and the NHS generally.
What we've done
To illustrate the undertaking, here are some numbers charting our journey between November 2020 and now:
Between 11 January and 18 February (following weeks of intensive planning) we opened five large-scale vaccination centres across Sussex – including the largest in the South East at the Brighton Centre. We transformed village halls, leisure centres and conference venues, each with a capacity to vaccinate between 1,000 and 3,000 people a day.

 

To support the vaccination programme we launched our largest ever recruitment drive in December 2020, and employed more than 1,500 new colleagues – many from the hospitality and airline industry who had been furloughed and who have been invaluable. We spent hundreds of hours interviewing over evenings and weekends, and then hundreds more hours training everyone to ensure we were ready for centres to open.

A call for volunteers

to support our centres saw us recruit and train nearly 600 new people from all walks of life, including a former Olympian.

At the same time as setting up our centres, we also stood up 'roving' teams of vaccinators who travelled hundreds of miles across Sussex immunising 10,000 people who could not leave their homes, as well as care home staff and residents.
We have been agile throughout. Our Brighton centre site was one of the first in the UK to administer Moderna as soon as it was approved and available.
There isn't a corner of our organisation that hasn't been touched by this herculean effort.
Through our centres we have welcomed some of our oldest Sussex residents, from a 91-year-old war veteran who battled winter weather to be one of the first people vaccinated at the Brighton Centre, to 16-year-olds who are queueing for walk-in appointments.
There isn't a corner of our organisation that hasn't been touched by this herculean effort.
From our frontline vaccinators to everyone in the 'background' who has worked tirelessly to make things happen and overcome obstacles, including, but not limited to, our HR teams, clinical training teams, IT and estates colleagues, communications team, immunisation team, pharmacists and vital administrative colleagues.
We've laid hundreds of miles of cables, installed fridges and preserved cold chains in locations we'd never have imagined operating in 12 months ago.
Throughout this period, our SCFT staff have continued to keep our everyday community services running for people who need them, including treating those who were unwell with coronavirus (we've also launched a busy long COVID service as well) - even when the impact of virus-related sickness and isolation forced many teams into business continuity.
Overcoming challenges
This programme has not been without its challenges. We have overcome issues with vaccine supply as well as the complex nature of handling and storing the different vaccines. When life began returning to a new normal and venues wanted their sites back, we packed down our vaccination centres and moved them, sometimes overnight so as not to disrupt appointments.
In recent weeks we have also faced the issue of protests at a Brighton site. Despite temporarily forcing the closure of a newly relocated centre on its opening day for a few hours, our teams still went on to successfully vaccinate more than 700 people. It was one of the most difficult and challenging days for our staff across the whole programme, but their resilience and fortitude never ceases to humble and inspire me.
A sense of pride
Throughout, we've done what we always do in community services – respond to the needs of our local populations.
We have been one part of the Sussex vaccination programme, proudly working alongside GPs, community pharmacies and hospital colleagues to deliver vaccinations as quickly as possible to our residents and those visiting the county.
Throughout, we've done what we always do in community services – respond to the needs of our local populations which led to pop up clinics, walk in services and workplace visits to deliver immunisations, listen to feedback and learn very quickly.
We've made sure, at every step of the way, that we've looked after each other and that our patients have remained at the heart of everything we do, staying true to our organisational vision of delivering excellent care at the heart of the community – even when it's been at a scale, and at a pace, we've never experienced before. I am beyond proud of what we have achieved.
Siobhan Melia is chief executive of Sussex Community NHS Foundation Trust. Follow her on Twitter @SiobhanMelia