Article
Health and care sector latest developments
Latest developments affecting the health and care sector.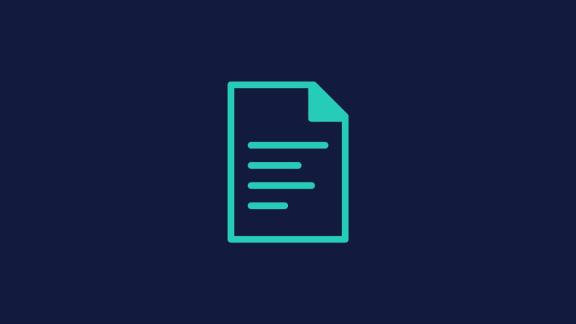 COVID-19 statistics
The latest COVID-19 data for England show that: 
In the seven days up to Monday 20 March, 6,950 went into hospital with coronavirus. This shows a drop of 1.5 per cent compared to the previous seven days.

On Wednesday 22nd March, 8,387 COVID-19 patients were still in hospital.  

On Wednesday 22nd March, 172 COVID-19 patients were in ventilation beds.  

The total number of people who had received their first dose of COVID-19 vaccine up to and including Sunday 19 March was 45,415,279 .

The total number of people who had received their second dose of COVID-19 vaccine up to and including Sunday 19 March was 42,947,901.

The total number of people who have received their COVID-19 booster or third dose up to and including Sunday 19 March was 33,906,488.

The total number of people who have received their COVID-19 autumn booster up to and including Friday 21 March was 15,120,963.

In the seven days leading up to and including Friday 24 February, 432 patients died within 28 days of a positive coronavirus test.

In the seven days leading up to and including Friday 17 March, 29,426 had a confirmed positive test result. This shows an increase of 11.6 per cent compared to the previous seven days.
Councils spent £480 million on 'inadequate' care homes in four years
A Guardian investigation has revealed that close to half a billion pounds of taxpayers' money has gone on buying beds in inadequate care homes in England in the last four years. In all, according to analysis of thousands of public contracts and inspection records, councils have spent an estimated £7.5 billion to put people in poor quality care homes since 2019.
Labour's Liz Kendall, a shadow care minister, said: "These scandalous figures reveal the shocking exposure of taxpayer funds to inadequate care thanks to 13 years of Tory failure to reform social care. Labour will not tolerate poor-quality providers that put private profit before quality care."
A spokesperson for the Department of Health and Social Care said: "Nobody should receive substandard care and we expect local authorities and the CQC to hold failing providers to account."
Wes Streeting: I do not support the junior doctors strike
Shadow health secretary Wes Streeting said he does not support the junior doctors strike, although he believes they are "making a fair argument" over pay.
The British Medical Association has announced a four-day walkout by junior doctors in England from April 11 in the row over pay.
The Labour frontbencher told LBC Radio on Friday: "No, I don't support the strike actually. I don't want the strike to go ahead.
"I do think the junior doctors are making a fair argument around their pay and the fact that pay has not kept up with inflation."
The fresh round of industrial action will follow this month's three-day strike by junior doctors in support of their demand for a 35 per cent pay increase , a claim ministers have said is unaffordable.
Mr Streeting said he does not believe the demand is "unfair or unreasonable", but that it is not immediately attainable.
"I think the headline pay demand they're making, I don't think is achievable overnight, and I've been honest with them about that.
"But I don't want to see the strikes happen. I want to see the Government come to a compromise so strikes do not need to go ahead."
Talks of Horizon Europe on the table
Britain will hold talks to deepen co-operation with the EU, including on university research. Talks between Foreign Secretary James Cleverly and Maroš Šefčovič, European Commission vice-president, will start to explore new areas of bilateral co-operation.
More significant will be further scoping talks about Britain taking part in the €95 billion Horizon research programme, which were frozen because of the Northern Ireland protocol dispute.
Talks over accession to Horizon Europe have yet to start. Ursula von der Leyen, European Commission president, promised they would begin as soon as the framework was implemented, but the UK is waiting for a price: the programme is more than two years into a seven-year cycle, so its contribution will have to be adjusted.
Report urges to ringfence 10 per cent of UK health spending for preventive measures
The Tony Blair Institute has published a report which argues that the government should set aside 10 per cent of health spending for preventive and public measures such as cycle lanes and anti-obesity strategies, warning that "political short-termism" over health is making the UK increasingly ill and unequal.
The think tank asserts that a centralised NHS model "almost entirely focused on treating sickness" rather than on wider objectives is not only harming people's health but hampering the economy – referencing the more than 2.5 million people out of the labour market as a result of long-term ailments.
Bank warns interest rates will rise again if firms hike prices
The Governor of the Bank of England has warned firms that rising their prices will result in further interest rate increases, which he said would persistently hurt "the least well off".
Speaking to Radio 4's Today programme, Mr Bailey said that "if all prices try to beat inflation we will get higher inflation", adding that this would necessitate the Bank to increase interest rates further.
Though, Mr Bailey did tell the BBC that he had not seen evidence of firms putting up prices by more than necessary, admitting that he understands that prices have to "reflect the costs they face".
His comments come the day after the Bank increased interest rates for the eleventh consecutive time, taking them to their highest level in 14 years after the ONS reported that inflation unexpectedly increased last month.
Only 1 per cent of £1.1 billion lost in COVID-19 business scheme recovered
Just 1 per cent of the estimated £1.1bn lost from the government's COVID-19 business support programme in England as a result of fraud and error has been recovered so far, the National Audit Office (NAO) has said in a report urging ministers to learn lessons from the scheme.
The "overwhelming majority" of fraud and error occurred during the initial incarnation of the grant scheme launched in March 2020, which did not require prepayment checks, the NAO said in its report.
The total of £1.1 billion lost in grants amounted to just under 5 per cent of the total for the scheme, according to business department statistics. The latest figures of retrieved money, collated by the newly renamed Department for Business and Trade (DBT) and cited by the NAO, showed that only £11.4 million of that has been recovered – 1 per cent of the amount lost.
Labour plans tax increases on savings and investment
Labour's deputy leader has suggested that the party could and should raise taxes on savings and investments. Angela Rayner spoke about the move while criticising the Prime Minister for paying a lower effective rate of tax on his income than the average worker due to a high proportion of his income coming through capital gains.
Sir Keir Starmer refused to rule out increasing capital gains tax when asked on Thursday.