Article
COVID-19 latest developments
Latest developments on the UK's response to the coronavirus outbreak.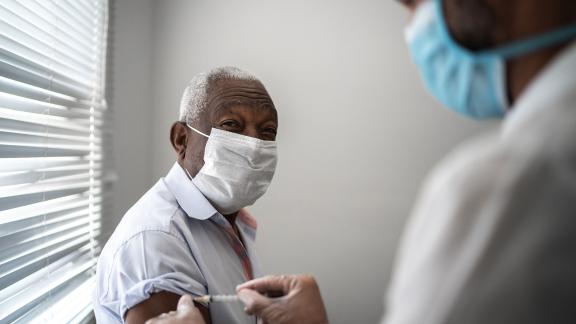 Daily COVID-19 statistics
The government's latest available daily COVID-19 statistics show that:
today, 37,960 people tested positive for COVID-19

today, 40 people sadly died within 28 days of having tested positive for COVID-19

on Tuesday 21 September, 775 patients were admitted to hospital with COVID-19

on Friday 24 September, 6,865 COVID-19 patients were still in hospital

on Friday 24 September, 878 COVID-19 patients were in ventilation beds

the total number of people who had received their first dose of COVID-19 vaccine up to Sunday 26 September was 48,736,534

the total number of people who had received their second dose of COVID-19 vaccine up to Sunday 26 September was 44,764,324

on Sunday 26 September, 1,126,440 new tests for COVID-19 were conducted, and PCR testing capacity stood at 885,686.
BBC Panorama: More people 'feeling forced' into private healthcare
An episode of BBC Panorama (NHS: Wait or Pay) – which will broadcast on BBC One this evening at 7.35pm – is expected to report on Health Foundation analysis predicting that there could be an additional 7.5 million people in need of treatment who have not come forward yet.
Also, the programme is expected to include findings from the King's Fund and Healthwatch England, which will show that some patients' experiences of waiting for treatment have not been positive, taking a toll on their health and wellbeing.
Additionally, the findings will show that people in the most deprived parts of the country are likely to wait longer than those in more affluent areas.
Commenting ahead of the programme's broadcast, Matthew Taylor, our chief executive, said the projected size of waiting lists was "deeply concerning for all parts of the NHS", and called for a "generational change" in how patients are treated so that the NHS can address spiralling waiting lists.
Latest from Labour Conference
Speaking at Labour's annual conference in Brighton, shadow chancellor Rachel Reeves has promised to spend an extra £28 billion a year on making the UK economy "more green" if the party wins power. Ms Reeves detailed that the funds would go toward offshore wind farms, planting trees and developing batteries.
An aide to Ms Reeves told BBC News the £28 billion would come from government borrowing and the investment should "have a positive impact" on the wider economy.
With regard to spending on the NHS and public health, Ms Reeves was particularly critical of the government outsourcing throughout the pandemic, arguing that many contracts have not provided value to the taxpayer.
Read Ms Reeves' speech in full on Labour's website.
Shadow health secretary Jonathan Ashworth is expected to deliver his speech to Labour Conference tomorrow (Tuesday 28 September).
UKHSA makes new recommendations for infection prevention and control
The UK Health Security Agency (UKHSA) has published updated guidance which includes "three pragmatic changes" that hospitals can make to their current management of coronavirus infection and control (IPC) measures, with a focus on elective care.
UKHSA explains that the advice results from more of the population having been vaccinated, and a greater understanding of how the coronavirus is transmitted and can be contained.
Dr Layla McCay said the new guidance should provide "opportunity to increase bed capacity on wards, an increase in patients being seen for a variety of procedures as well as the ability to transport patients more quickly and efficiently."
COVID-19 halts western Europe's progress on life expectancy
A study, published in the International Journal of Epidemiology and reported on in The Guardian, has confirmed that the COVID-19 pandemic caused the biggest decrease in life expectancy in western Europe since the second world war.
Data from most of the 29 countries – spanning most of Europe, the US and Chile – that were analysed by scientists recorded reductions in life expectancy last year and at a scale that wiped out years of progress.
The largest declines in life expectancy were among males in the US, with a decline of 2.2 years relative to 2019 levels, followed by Lithuanian males (1.7 years).