Article
Health and care sector latest developments
Latest developments affecting the health and care sector.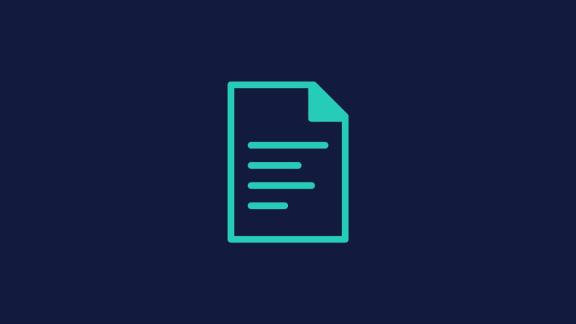 COVID-19 statistics
The latest COVID-19 data for England is published every Thursday. 
Health and Social Care Committee publishes report on integrated care systems
Health and Social Care Committee has published a report on the integrated care systems, their accountability and autonomy.

The committee stated that it shared concerns over the lack of clarity [pertaining to ICSs and were worried about the balance between accountability and autonomy that became the focus of their inquiry.

The committee also stated that ICSs must "get the necessary national support to pursue longer-term work." They suggested that all integrated care boards must include a public health professional or public health director.

The report made 30 recommendations, 14 to improve autonomy and 16 to improve accountability. These can be found on page 25 of the report.
Sarah Walter director of the NHS Confederation's ICS Network, said: "We would agree with the committee's position that long-term improvements to care and health outcomes for communities will be dependent on ICS having the capacity to focus on public health, prevention and their role in the local economy." 
GP appointment figures
Responding to statistics on GP appointments in February 2023, Ruth Rankine, director of primary care at the NHS Confederation, said:
"Demand continues to remain high and general practice is continuing to go above and beyond, providing 1.37 million appointments each day in February – 10 per cent more than the same month pre-pandemic – with nearly 7 in 10 of these delivered face-to-face.
"The proportion of same day appointments fell very slightly from the previous month, which might be down to patients having less severe complaints as we move out of winter. Whilst this shows that the focus on access in the forthcoming primary care recovery plan is the right one, overworked staff can only do so much.'
"While investment in digital and telephony systems is welcome, if there aren't enough clinical staff to see patients, then access will remain a stumbling block. The long overdue workforce plan must address how it intends to increase the number of GPs to meet the government's target of 6000 extra by 2025, and more importantly, how these roles are to be funded."
Children must wait for 'crisis' before autism diagnosis, say overwhelmed systems
New restrictions are being introduced for autism assessments, with some areas now only accepting referrals for patients in crisis, HSJ has learned.
Commissioners in North Yorkshire and York have become the latest to introduce new criteria for autism and attention deficit hyperactivity disorder referrals.
Getting a diagnosis is key to unlocking care packages such as speech and language therapy, counselling, or special educational needs.
They said the changes are due to "unprecedented demand that has exceeded supply, resulting in unacceptable wait times and the need to prioritise resources towards children and most at-risk adults".
CQC inspection teams lacked 'correct expertise', review finds
A review of the Care Quality Commission's failures in a high-profile whistleblowing case says it needs to ensure clinicians with the 'correct expertise' are placed on its inspection teams.
Barrister Zoe Leventhal said the regulator should set up a new management structure for part-time specialist advisers, who are a key part of its local inspection system, as they are 'not properly utilised', and can be called to work outside their expertise.
Her report, published today alongside a wider review, confirmed the Care Quality Commission 'did not respond appropriately' to concerns raised by Shyam Kumar, a consultant orthopaedic surgeon in the north west, who was also a CQC specialist professional adviser.
Maternity investigations programme to be hosted by Care Quality Commission
It has been announced via a Written Ministerial Statement that the Healthcare Safety Investigation Branch's (HSIB) maternity programme will be hosted later this year by the Care Quality Commission (CQC).
The new hosting arrangements will come into force in October 2023 as the HSIB becomes a Non-Departmental Public Body established under the Health and Care Act 2022, called the Health Services Safety Investigations Body (HSSIB).
Consultation launched on sharing data from private healthcare providers with NHS 
The government has launched a public consultation on plans to share data from private healthcare providers with the NHS. 
The project would create a single source of healthcare data in England in a bid to offer a more comprehensive insight into the quality of treatment and care across the NHS and private healthcare settings. 
Junior doctors' strikes 
Responding to an Urgent Question on the impact of the junior doctors' strikes today, Health Secretary Steve Barclay butted heads with his opposition counterpart Wes Streeting. 
The Shadow Health Secretary pressed Mr Barclay on the government's clash with the BMA. He asked the Secretary if the BMA was correct in accusing the government of misrepresenting the truth when he tweeted its pay demand was a precondition.  
Steve Barclay asserted that junior doctors set a precondition in negotiations of a pay restoration of 35 per cent. The latest clash marks deteriorating relations with the government and the health sector. 
Junior doctors have confirmed a further four-day strike for April, after failed attempts at negotiations on pay and working conditions. Their last strike saw 172,000 appointments and procedures being cancelled. 
Protesters storm Scottish parliament seconds into Humza Yousaf's first FMQs
It took just shy of a minute for Humza Yousaf's first FMQs to be suspended after climate protesters began shouting at Scottish Tory leader Douglas Ross.
The public gallery had to be cleared after the six disruptions plunged Yousaf's inaugural session in Holyrood today into disarray.