Article
COVID-19 latest developments
Latest developments on the UK's response to the coronavirus outbreak.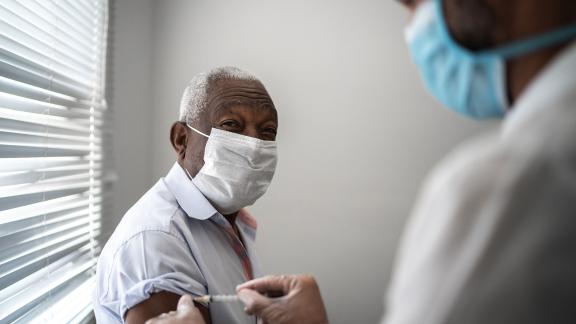 Daily COVID-19 statistics
The government's latest available daily COVID-19 statistics show that:
today, 7,742 people tested positive for COVID-19 – this is the highest daily figure since early February

today, three people sadly died within 28 days of having tested positive for COVID-19

on Tuesday 8 June, 187 patients were admitted to hospital with COVID-19

on Thursday 10 June, 1,089 COVID-19 patients were still in hospital

on Friday 11 June, 161 COVID-19 patients were in ventilation beds

the total number of people who had received their first dose of COVID-19 vaccine up to Sunday 13 June was 41,698,429 (not including Northern Ireland)

the total number of people who had received their second dose of COVID-19 vaccine up to Sunday 13 June was 29,973,779 (not including Northern Ireland)

on Sunday 13 June, 1,052,222 new tests for COVID-19 were conducted.
Most COVID-19 restrictions will remain in place in England for an additional four weeks from the originally planned 21 June unlocking.
BBC News reports that senior ministers have signed off on the decision to delay the lifting of all legal restrictions on social contact. This would mean capacity limits for sports, pubs and cinemas will remain, and nightclubs would stay closed.
Prime Minister Boris Johnson is due to confirm the delay at a news conference later at 6pm, alongside chief medical officer for England Chris Whitty and chief scientific adviser Patrick Vallance.
The extension will be put to a Commons vote this month which could trigger a sizeable Conservative backbench rebellion led by the COVID-19 Recovery Group (CRG) of Tory MPs.
Meanwhile in the House of Commons, Speaker Sir Lindsay Hoyle, has excoriated the government over its "totally unacceptable" handling of announcing alterations to the lockdown easing roadmap. Sir Lindsay accused Downing Street of "running roughshod" over MPs by not informing them first of any changes.
Later this evening at 9pm and following the Prime Minister's press conference, Health and Social Care Secretary Matt Hancock will deliver a statement on the government's response to COVID-19.
PACAC publishes report on COVID-19-status certification
On Saturday, the House of Commons Public Administration and Constitutional Affairs Committee (PACAC) published its report into COVID-19-status certification, concluding that the Committee does not think the government has made a case for any form of domestic COVID-19-status certification.
The report states that the government's approach to certification has risked damaging public trust in both government and the measures put in place to tackle the pandemic, and that if a COVID-19-status certification system was to be introduced, the government must publish the criteria against which the efficacy of that system is to be assessed.
Foster steps down as NI First Minister
Speaking in the Stormont assembly ahead of her resignation as First Minister of Northern Ireland at 1pm, Arlene Foster urged he nation's political parties to stick to a language and cultural deal they agreed to in January 2020.
Ms Foster's departure came six weeks after she was ousted as DUP leader.
In her statement to the assembly, she also said she would continue to speak up for women in public life.
When Mrs Foster resigned, Sinn Féin's Michelle O'Neill also lost her position as deputy first minister because the roles are a joint office.
There is now a seven-day period for the approval of a new first minister and deputy first minister by Sinn Féin and the DUP.
DUP Leader Edwin Poots is expected to nominate Paul Givan to succeed Ms Foster as First Minister, although Sinn Féin has suggested it may not support a new DUP first minister unless legislation on the Irish language is approved by ministers before 10 July.
Headache and runny nose linked to Delta variant
Researchers who run the Zoe Covid Symptom Study say that a headache, sore throat, and runny nose are now the most commonly reported symptoms linked to COVID-19 infection in the UK.
Professor Tim Spector, who runs the study, reports that catching the Delta variant of coronavirus can feel "more like a bad cold" for younger people, and although they may not feel very ill, they could be contagious and put others at risk.
The classic COVID-19 symptoms people should look out for, the NHS says, are a cough, fever, and loss of smell or taste, but Prof. Spector claims that these are now less common symptoms, based on the data the Zoe team has been receiving from thousands of people who have logged their symptoms on an app.
Fever remains quite common but loss of smell no longer appears in the top 10 symptoms, Prof Spector says.
All adults in Wales offered first jab
All adults in Wales have been offered a COVID-19 vaccination, which the Welsh Government says is six weeks ahead of schedule.
Data published by Public Health Wales on Monday showed 2,216,031 people have received a first vaccine dose – 70.3 per cent of the population.
Wales' vaccine rollout is ahead of every world nation with a population of more than one million people.
Welsh Health Minister Eluned Morgan described reaching the milestone before the original July target was "remarkable".