Article
Latest developments
Latest developments affecting the health and care sector.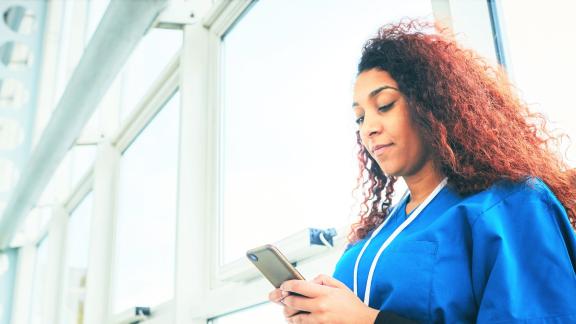 Daily COVID-19 statistics
The latest COVID-19 data for England show that:
In the seven days up to Monday 26 June, 116,312 people tested positive for COVID-19.

In the seven days up to Wednesday 29 June, 9,033 patients were admitted to hospital with COVID-19.

On Friday 1 July, 9,389 COVID-19 patients were still in hospital.

On Friday 1 July, 219 COVID-19 patients were in ventilation beds.

The total number of people who had received their first dose of COVID-19 vaccine up to and including Thursday 30 June was 45,077,701.

The total number of people who had received their second dose of COVID-19 vaccine up to and including Thursday 30 June was 42,170,260.

The total number of people who have received their COVID-19 booster or third dose up to and including Thursday 30 June was 33,210,898.

In the seven days up to Thursday 30 June, 1,312,501 new tests for COVID-19 were conducted.  

In the seven days leading up to Monday 26 June, 407 people died within 28 days of a positive COVID-19 test.
Responding on behalf of NHS Confederation, acute lead Rory Deighton said: "These findings reveal just how strained, under-staffed and under-pressure emergency departments are as covid cases begin to rise and we look ahead to winter." 
Rory added that the government "must immediately implement a national care worker minimum wage" to stop staff leaving the sector and "urgently commit to producing a fully funded NHS workforce plan."  
Trust stands down service which achieved 'marked improvement' in A&E handover delays
An acute trust has had to stand down a new service which led to a 'marked improvement' in ambulance handover times, due to a lack of permanent funding to support it. 
In recent months, York and Scarborough Teaching Hospitals Foundation Trust has deployed additional staff to receive and care for patients arriving by ambulance, meaning ambulance crews could be released more quickly. 
A report to the trust board last month said of the scheme: "Data shows a marked improvement in ambulance release times when deployed." 
However, it would cost £1m per year to fully implement the service and the report said commissioners had confirmed there is "no external funding to support this cost". 
NHSE looks to give up on key elective requirement
NHS England (NHSE) is looking to change the rules around its flagship elective fund, amid concern that disappointing activity levels will trigger widespread financial penalties, HSJ has been told. 
Formal guidance issued by NHSE in April said local organisations should aim to carry out 110 per cent of pre-pandemic elective activity levels in 2022-23. Achieving these levels means they get to retain their full allocations from the "elective recovery fund". 
However, as revealed on Monday, the vast majority of systems are falling well short of this threshold, due to COVID-19 pressures, discharge problems, and capacity issues. Average activity levels across the NHS were around 88 per cent between April and mid-June. 
Multiple sources told HSJ that discussions are ongoing at NHSE about lowering the target, so trusts do not see their ERF allocations "clawed back" under the rules. Any changes may need to be agreed by the Treasury. It is thought that senior leaders are hoping to come to a decision in September. 
Hundreds of products out of stock amid 'unprecedented' supply chain problems
NHS trusts are finding hundreds of clinical and non-clinical products are out of stock with the national supply chain agency, leaving procurement teams scrambling to find alternatives and avoid gaps in supply. 
Local procurement specialists have told HSJ the level of disruption is "really quite unprecedented". It is a significant challenge for procurement and supply chain teams with hundreds of product lines either out of stock, such as canned foods from one supplier, or coming with significant delivery delays, such as a particular line of burns dressing. 
There are particular problems with supplies of a plethora of blood collection products. Alternatives have been made available through NHS Supply Chain's demand management system but this can have a knock-on effect, causing a surge in demand for the alternatives leading to further supply disruption.  
The supply chain upheaval stems from increased demand, as health services around the world recover from the pandemic, combined with ongoing manufacturing and supply problems stemming from rising fuel costs, COVID-19, and war in Ukraine.
Health Committee approves appointment of Dr Henrietta Hughes as first Patient Safety Commissioner
MPs have confirmed the appointment of Dr Henrietta Hughes as the first patient safety commissioner, following her appearance before the Health and Social Care Committee. 
The post of Patient Safety Commissioner (PSC) was created in 2021 in response to a recommendation of the Independent Medicines and Medical Devices Safety Review which considered avoidable harm in the health sector. The PSC is expected to act as an independent advocate for patients and to champion safety. 
Dr Henrietta Hughes is a practising GP with a background in women's health. She was the National Guardian for the NHS until 2021. 
Committee chair Jeremy Hunt said that Dr Henrietta Hughes was "without doubt the right person" but reiterated his concerns on "the lack of definition of the role." 
Charlotte Augst steps down as National Voices' CEO
National Voices' chief executive Dr Charlotte Augst has stepped down from her role after three and a half years. 
Dr Augst will be leaving the organisation towards the end of October where she will be taking a career break and assessing her next steps in the new year. 
National Voice have said that they will be soon announcing how they will approach recruiting a successor to Dr Augst.  
NHS Confederation chief executive Matthew Taylor said Dr Augst was "a phenomenal leader and thinker" and said that "she will be sorely missed". 
New health secretary and chancellor named
At the end of a tumultuous day in Westminster, Sajid Javid's resignation as health secretary early on Tuesday evening was followed minutes later by chancellor Rishi Sunak also stepping down, with further resignations coming from at least 34 junior ministers and aides throughout today.
Both cabinet ministers resigned after it became clear that Prime Minister Boris Johnson had known about previous complaints of alleged sexual misconduct against Conservative MP Chris Pincher, before he promoted Mr Pincher to the role of deputy chief whip earlier this year. Downing Street had previously denied this was the case.
In his resignation letter yesterday, Mr Javid said that the vote of confidence in Mr Johnson's leadership last month was "a moment for humility, grip and new direction." He went on to say: "I regret to say, however, that it is clear to me that this situation will not change under your leadership – and you have therefore lost my confidence too." Mr Johnson has said throughout the course of today that he doesn't intend to resign as Prime Minister.
Responding to the resignations, NHS Confederation chief executive Matthew Taylor said: "There needs to be greater recognition from both the new health secretary and chancellor that if we are to create an NHS that is fit for the future, then this must be reflected in the capital investment it is given".
Prime Minister Boris Johnson has moved quickly to fill both positions, appointing his chief of staff and former health minister Steve Barclay health secretary and Nadhim Zahawi as chancellor.  
COVID-19 booster for all over-50s as fears grow of NHS winter crisis
The Times is reporting that all over-50s are likely to get another coronavirus booster in the autumn after Sajid Javid warned the cabinet about rising infections yesterday. 
An extra six million middle-aged people are expected to be offered a fourth dose as two new fast-spreading subvariants of Omicron - called BA.4 and BA.5 - continue to push up cases and hospital admissions. 
Javid, hours before he resigned as health secretary, updated the cabinet on COVID-19 for the first time in months as a new wave of infections piles pressure on the NHS. Sources said that there would be no "dramatic change in approach" and further restrictions are not being considered.
Instead, health advisers expect the autumn vaccination programme to be widened to reduce hospital admissions over the busy winter period.
Flu jabs could also be offered to all over-50s. A record flu season in the Australian winter has prompted fears of a resurgence in Britain in the colder months after two years in which the virus hardly circulated.
Two-thirds of A&E leads not confident their organisation will manage winter pressures
Emergency Department (ED) leads are not at all confident that their organisation will cope this winter, according to a new snapshot survey from the Royal College of Emergency Medicine (RCEM).
RCEM surveyed ED clinical leads from across the UK and found:
Nearly 80 per cent of respondents reported that their hospital had ambulances waiting outside to offload patients every day last week 7 out of 10 said that their hospital had had to provide care for patients in corridors every day last week over one third reported that their longest patient wait in the emergency department in the last week was over two days 77 per cent said that the level of staffing disruption their department was experiencing due to COVID-19 was either 'moderate' or 'significant'.