Article
Health and care sector latest developments
Latest developments affecting the health and care sector.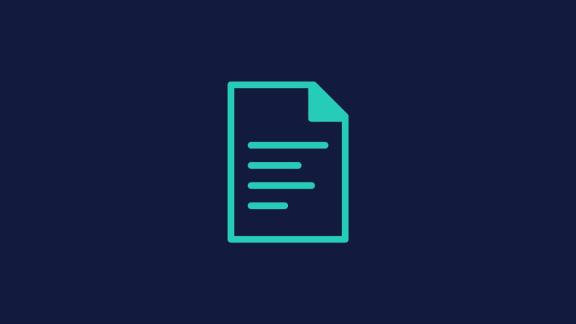 Junior doctors and consultants stage joint strike
Both junior doctors and consultants are striking today. The British Medical Association-organised (BMA) strike by consultants commenced yesterday and is lasting two days, whilst junior doctors walked out this morning.
Consultants have offered to call off their strikes in return for a 12 per cent pay rise this year, double the increase that ministers insist is their final offer.
BMA consultant committee chair Dr Vishal Sharma told Prime Minister Rishi Sunak in a letter that the ask 'ensures our pay is not eroded' and pointed to the Scottish Government's 12.4 per cent pay increase deal with junior doctors as evidence it was 'deliverable.'
Sharma also told Sunak that the committee was 'willing to consider investment in non-headline pay areas,' a move that may signal flexibility on the BMA's part.
Direct GP referrals may cease for many non-urgent cases under new national strategy
The number of direct hospital referrals made by GPs may be greatly reduced as national leaders consider implementing an 'advice and guidance approach' or 'A&G' whereby GPs must first discuss cases with hospital consultants.

The approach involves sending patients' details to a consultant who specialises in the condition before making a referral. The consultant then advises on the best course of action.

Although the A&G approach has been voluntarily adopted by other health systems, there is now discussion among national leaders about increasing its use as part of a new national strategy for outpatient services due to be published in December.
Doctor paid £3,000 for shift as new strike begins
The NHS has been forced to pay millions of pounds to plug holes in front-line staffing caused by striking doctors.

One consultant in Plymouth was paid over £3,000 to cover a 12.5 hour junior-doctor night shift.

Hospitals are reporting that paying for cover is costing them three times as more than they save on wage deductions from striking junior doctors.
NHS trusts earning hundreds of millions of pounds in private income – new study shows
A new study has revealed that hospital trusts are relying more and more heavily on private income to boost their finances.

The study found that one trust made more than half their income from commercial activities and that the 'top earner' made £441 million in 2021/22.

Academics at the University of York examined six high-profile NHS trusts as a case study and found that between 12 and 53 per cent of their income came from commercial activities in 2021/22.
Strikes caused 22 'critical incidents', government claims
The NHS has declared 22 'critical incidents' due to disruption caused by industrial action since December, including having to transfer critical care patients, according to the Department for Health and Social Care.
Critical care and gynaecology patients have had to be moved to other hospitals due to staffing shortages, urgent cancer surgery and chemotherapy appointments have had to be rescheduled and urgent surgery on trauma patients "could not go ahead" during critical incidents declared in periods of strike action since December, the Department of Health and Social Care said.
Only Enough is Enough" campaign launched to expose hospital understaffing
UNISON will launch a new 'Only Enough is Enough' campaign this autumn to ensure hospitals are held accountable for unsafe staff levels.

The union said many trusts are currently unable to provide safe staffing levels due to a shortage of employees.
The union's campaign aims to highlight hospitals that are failing to provide sufficient numbers of staff with the time they need to deliver quality patient care. The union wants trusts to work in partnership with NHS workers to solve their staffing problems.
50 per cent of sepsis screening tools don't work, study finds
Two of the four ways that health professionals screen for sepsis do not work, meaning paramedics and A&E doctors may miss signs of the deadly conditions, a new study found.

Researchers in Germany concluded that the best screening tool, NEWS2, was able to accurately identify 72.2 per cent of all sepsis cases.

NEWS2 is already deployed by NHS England.
ICS pauses roll-out of 'unique' joint committees after legal advice
An integrated care system has paused its implementation of unique new joint committees that sought to bridge the gap between providers and commissioner.
Lawyers working on governance proposals developed by Cornwall and the Isles of Scilly Integrated Care System recommended pausing the roll-out of two new committees until national issues around procurement and choice have been resolved.
The decision to pause implementation comes in the same month local chiefs had originally hoped to formally agree to launch the two committees, under plans to strengthen collaboration across the ICS.
The new committees were set to take on some decision-making powers from the boards of Cornwall and Isles of Scilly Integrated Care Board, Royal Cornwall Hospitals Trust and Cornwall Partnership Foundation Trust, and that they would align priorities and risk and set strategy to ensure the ICS achieved its Joint Forward Plan.
Almost everyone in Europe is breathing toxic air
Almost everyone in Europe is living with dangerous levels of air pollution, an investigation by The Guardian found.

The analysis shows that 98 per cent of people living in areas with highly damaging fine particulate pollution that exceed WHO guidelines.

In the UK, three-quarters of the population live in areas where exposure is between one and two times the WHO guidance, with almost a quarter over it.
AI tool assesses DNA mutations for harm potential
Scientists at Google DeepMind built an artificial intelligence program that can predict whether millions of genetic mutations are likely to cause disease or are harmless.

The program makes predictions about missense mutations, where a single letter is misspelt in the DNA code.

When the program was set to 90 per cent precision, it predicted that 57 per cent of missense mutations were probably harmless and that 32% were probably harmful.

Scientists have released a free online catalogue of the predictions to help geneticists and clinicians.
UK inflation in surprise fall to 6.7per cent despite rise in fuel prices
UK inflation unexpectedly fell to 6.7 per cent in August despite a surge in average fuel costs, easing pressure on the Bank of England to raise interest rates. The ONS said this week that inflation continued to drop for the sixth month in a row from 6.8 per cent in July, going against economists' expectations. It comes as financial markets were poised for the Bank of England to raise interest rates for the fifteenth consecutive time on Thursday.
Prime Minister's net zero U-turn splits Conservatives
Prime Minister Rishi Sunak confirmed last night that the Conservative party will be diluting some of its net zero policies.
The plans outlined could include dropping the ban on the sale of new petrol and diesel cars and slowing down the phasing out of gas boilers.
Speaking last night, the Prime Minister said politicians "of all stripes" had not been honest about "costs and trade offs", he went on to accuse previous Governments of taking the "easy way out, saying we can have it all".
Net zero sceptics hailed the decision as an overdue return to common sense, while environmentalists accused the Prime Minister of betrayal.