Blog post
The Additional Role Reimbursement Scheme: challenges and solutions
Insight into the challenges of the Additional Role Reimbursement Scheme (ARRS) and potential solutions.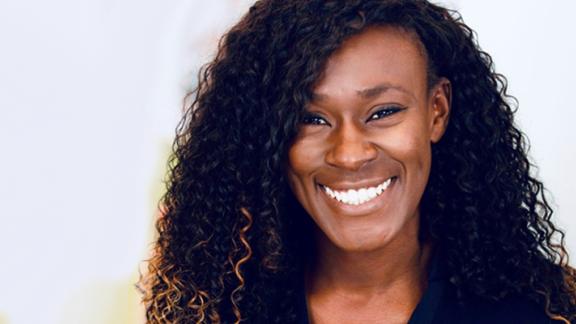 Tara Humphrey, PCN manager at Cranbrook PCN in Redbridge, explores the challenges of the Additional Role Reimbursement Scheme (ARRS) and suggests some potential solutions.
While the ARRS provides a great opportunity to expand the primary care workforce, foster greater collaboration and increase access to care, this opportunity isn't without its challenges. However, there are some solutions to explore.
The challenge of recruitment
It's a competitive market at the moment, and recruitment in some areas has been tough due to salary expectations, terms and conditions, lack of time and mounting pressures to get things in place.
If the people are there to recruit, then we need to make our proposition attractive. We need to sell and market ourselves creatively. Networks need to help bring their job descriptions alive, market their networks online and share their vision creatively.
Not everyone is driven by the highest salary. New recruits need to know where they will fit, how important the role is, who the team are, and the culture of the network, to help inform their decision-making.
Make the most of virtual working, flexibility, and the chance to shape a role or lead on a service are all assets worth highlighting.
Expense v investment
100 per cent band reimbursement for the ARRS role is a very attractive proposition. However, I fear that this is preventing some networks from fully investing in the position like they would if it was a member of their own practice.
Don't hire under duress or put more barriers in front of you. View these new roles as an investment rather than an additional expense or a drain on your time, and try these steps:
Revisit your mission and values of the network with your practices.
Appraise the new role descriptors and talk with other PCNs to see how they are incorporating new roles.
Seek support. The NHS sustainable improvement team and Time for Care provide hands-on facilitation for networks who are looking for support with how they manage access, demand and capacity. Other agencies like the National Association for Primary Care can also provide help.
Essentially, this is about gaining clarity on the who, what, why, where, when and how to aid your decision-making and mindset regarding the ARRS.
The challenge of support
The introduction of multiple roles, if networks want to retain these members of staff, is going to require support and clinical supervision.
Each practice has a role to play and needs to invest their time, and maybe some additional funds, into either dedicated workforce leads or workforce leads shared across the network. 
The overall purpose of this support is to:
develop and promote primary care's expanding workforce
embed a culture of protected time for teaching and learning that can flex with service demand
create a transparent induction and training plan for network staff
ensure all roles are supported by clinical supervision.
Integrating new roles into your network
As a network manager I could not write this blog without highlighting the need for planning and preparation.
Making the assumption the roles you have agreed to employ are whole-heartedly wanted, ensure you have a robust induction plan in place that again emphasises the who, what, why, where, when and how.
Proactively introduce new team members to practices, welcome them in meetings, have a plan, but be flexible and have contingencies in place.
Most of all, whatever their employment arrangement, make them feel part of your team and each practice. Time consuming, yes, but a worthwhile investment.
Tara Humphrey is PCN manager at Cranbrook PCN in Redbridge and is also the host of the Business of Healthcare podcast. You can follow Tara on Twitter @THCPrimarycare