Blog post
PCN recruitment and the Additional Roles Reimbursement Scheme
Opportunities presented by the Additional Roles Reimbursement Scheme (ARRS).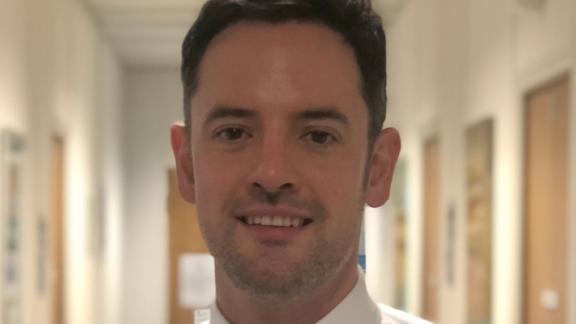 Dr Dan Bunstone, PCN clinical director at Warrington Innovation Network (WIN), shares his reflections on how workforce needs have been addressed at WIN, and the opportunities presented by the Additional Roles Reimbursement Scheme (ARRS).
The ARRS presents us with the real opportunity to do things differently across primary and community care. It will enable patients to be seen by the right healthcare professional at the right time, and by someone who can fully address their needs, with a truly joined-up system.
System collaboration
In Warrington, the approach we have taken to recruitment is one of collaboration across the system as a whole. The majority of the additional roles will be employed by our GP federation, allowing better co-ordination within the teams and across each of the roles.  The intention is to create cohesive teams working across the networks, with all of the benefits of cross cover, development and mutual support that this will bring.  It will be better for patients and for the healthcare professionals fulfilling the roles, and will help to mitigate the risk of silo working.
While considering recruitment, it's fair to say that some areas in the system were under greater strain than others, which subsequently intensified as a result of COVID-19.  Physiotherapy is a good example of this, where wait times can sometimes be long, yet the paradox is we know early intervention leads to better outcomes.  Within my PCN Warrington Innovation Network, we have linked together our current triage provider with a digital physio provider, enabling many musculoskeletal (MSK) problems to go straight through to digital physiotherapy treatment. This helps to support the number of available GP appointments and prevents the potential delays to traditional physiotherapy treatment exacerbated by COVID-19. The aspiration is that the majority of MSK presentations will be categorised through triage, with cases either being referred straight to digital treatment, or through to our first contact physio for further assessment. This creates a much more effective patient journey, with treatment often starting within the first few days after it being requested.  Better for patients; better for the system.
Keeping an eye on the future
When looking at the new roles, we have always had an eye on the future strategic direction, both of our local area and of our integrated care system (ICS). There are a number of aspirations we hope to achieve, not least the continued support of our most frail patients, but equally, putting measures in place to enable people to live longer, healthier lives. The health inequality gap is a really important focus for us, but we recognise that this is very likely a much longer piece of work spanning a decade or more, so starting that transformational process now is critical. We can't risk having short-term pilots that don't last beyond six months, and need to be making long-term change now that will impact and will last.
The potential for the ARRS is to make long-term changes to care delivery across the system, and to achieve the long-term aspiration of better patient care, an efficient use of NHS resources and an engaged, satisfied workforce, with a reasonable work-life balance. It's such a good opportunity and one we are grabbing with both hands.
Dr Dan Bunstone is PCN clinical director at Warrington Innovation Network. You can follow Dan on Twitter @danbunstone and follow WIN @WarringtonPCN