Article
About the NHS in Wales
An overview of health and social care delivery in Wales.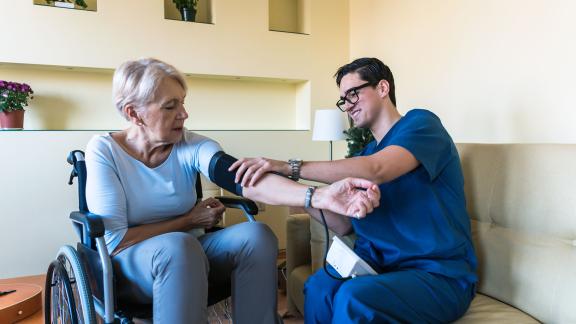 The Welsh Government sets the strategic framework and formulates the health and social care policy which is to be implemented by NHS Wales and its partners when planning and delivering services for the people of Wales.
 
The NHS in Wales delivers services through seven Local Health Boards, three NHS Trusts and two Special Health Authorities.
Health boards
The seven Local Health Boards are responsible for planning and securing the delivery of primary, community and secondary care services alongside specialist services for their areas. These services include dentistry, optometry, pharmacy and mental health services. They are also responsible for delivering services in partnership, improving physical and mental health outcomes, promoting wellbeing and reducing health inequalities across their population.
The seven local health boards are:
Aneurin Bevan University Health Board
Betsi Cadwaladr University Health Board
Cardiff and Vale University Health Board
Cwm Taf Morgannwg University Health Board
Hywel Dda University Health Board
Powys Teaching Health Board
Swansea Bay University Health Board
NHS trusts
There are three NHS trusts with an all-Wales focus.
Public Health Wales NHS Trust is the national public health agency that works to protect and improve health and wellbeing and reduce health inequalities for the people of Wales.
Velindre University NHS Trust provides specialist cancer services across South and Mid Wales through Velindre Cancer Centre and a national service through the Welsh Blood Service.
Welsh Ambulance Services NHS Trust provides a range of out-of-hospital, emergency and non-emergency services.
Special health authorities
There are two special health authorities in Wales.
Digital Health and Care Wales leads on digital platforms, systems and services and collecting and analysing health service data across Wales.
Health Education and Improvement Wales has a leading role in the education, training, development and shaping of the healthcare workforce across Wales.