Blog post
The 18-week standard: a fit and proper patients' test?
Seizing the opportunity to review NHS targets could help the health service build back better – and fairer.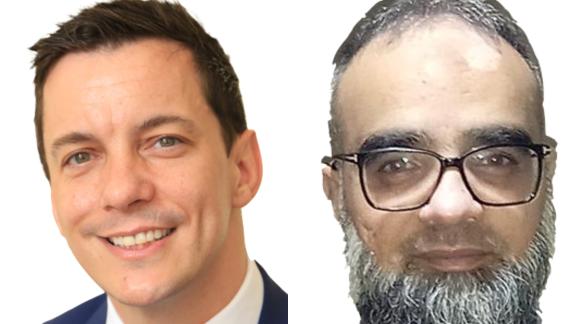 The NHS Constitution sets out the requirement for patients to be seen within 18 weeks from the point of a GP referral to treatment.  NHS organisations have been performance managed against this standard for some time, with focus on seeing compliance with the standard, reductions in any delays in care, and rightly viewing any 52-week breaches (patients waiting longer than 52 weeks) as a serious incident.
The pandemic has certainly paused that performance focus, yet trusts have been working tirelessly to recover in respect of their elective work over the last few months. That said, the referral-to-treatment (RTT) standard hasn't been met in the English NHS since February 2016, and with waiting lists likely to go up before they start to come down, there is a question to be asked as to whether the crude target from referral to treatment is the right focus for patients – particularly through a lens of these lengthy delays in care further exacerbating existing health inequalities.
By way of context, in November 2013, there were 214 patients who had been waiting 52 weeks or more for treatment. Today, there are close to 8,000 patients waiting over 104 weeks for treatment. They are from existing waiting lists and do not include the 'missing backlog' (those patients that are yet to join the waiting list).  There can be no doubt that these lengthy delays in care will have, in some cases, a significant health and lifestyle impact for patients.
Efficient, effective and equitable
Dealing with the backlog efficiently, effectively and equitably will therefore require local healthcare systems to take a data driven, clinically led and collaborative approach to health inequalities. The analysis of elective and emergency care pathways that includes referrals, diagnostics, waiting lists and procedures by deprivation deciles and ethnicity can provide insights to address system-level inequalities such as workforce, funding, resource allocation, patient experience and outcomes. The prioritisation of waiting lists by clinical need, not length time of waited, giving higher weighting for those living in disadvantaged areas can also help narrow the gap in inequalities.
Although access standards have given NHS leaders clarity on resource allocation and facilitated service quality improvements, many no longer reflect current complexities within clinical practice or collect accurately the data that reflects activity across multiple pathways to inform quality improvement. 
Just as COVID-19 has exacerbated pre-existing existing inequalities, access to elective treatment fell further in the most deprived areas of England than in less deprived areas. There was also a sharp fall in the number of people starting new treatment pathways – 'missing patients' i.e., the health concerns that would normally prompt people to seek specialist care has not just disappeared but within the population. The social patterning and higher prevalence of chronic conditions in areas of high deprivation, as well as the disproportionate impact of COVID-19 within these areas, has caused elective waiting lists to further rise.  
Keeping an eye on patient experience
Any review of the target must be patient focused, address health inequalities, but also consider the patient experience throughout. Often patients wait with limited information and rely on their GP in the interim for medication and support – their GP often having limited information themselves given current issues with data sharing across NHS organisations.  Targets must also be system focused, and therefore integrated care system boards must be encouraged to ensure that all parts of the system are fully engaged in solutions, including the expediting of diagnostic testing in the community where appropriate; full review of available capacity and its utilisation (not simply reviewing job plans) across the health and care system, and more effective workforce models that support innovation in pathway redesign. 
Poor access to elective care for those in the most deprived areas is likely to demand urgent and emergency care pathways; we must also take the review as an opportunity to work as a system and ensure that access standards are prioritised towards those with the most unmet need, with support also required to non-acute services through preventative population, otherwise elective care inequity will continue to increase.
The health and social care secretary has called for a 'proper review' of NHS targets', describing some as 'nonsense', and claimed that some of them lead to the NHS going backwards.  While the recent financial settlement was welcomed, the reality is that the NHS urgently needs additional resources but importantly, local services also need the freedom and support to trial and evaluate innovative new approaches to tackling the backlog and share learning.
Now therefore seems to be the time for that review so that the NHS can truly build back better, but also build back fairer.  The outcome of any such review must ensure that any revision of the target is quality focused, and ultimately is 'fit and proper' and passes the patients test.
James Devine (@JamesDevineNHS) is director of acute care at the NHS Confederation. Hashum Mahmood is senior policy adviser (population health) at the NHS Confederation.