Report
Rip off the sticking plaster now: enabling the local implementation of sustainable urgent and emergency care models in 2015/16
Examples of new models or urgent and emergency care developed by different local areas and their impact.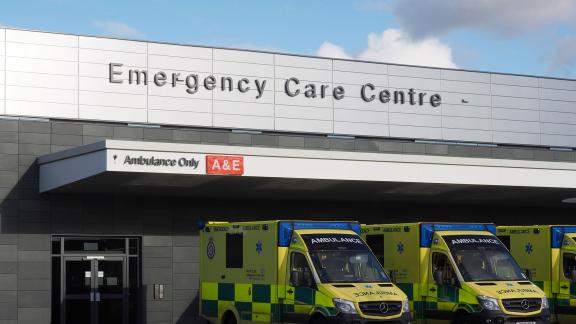 Pressures on the urgent and emergency care system have increased relentlessly over the past decade, and are no longer confined to the winter months. Through our Urgent and Emergency Care Forum, the NHS Confederation has been emphasising:
the need for long-term, whole-system solutions to the pressures on A&E
the need for local areas to understand demand for urgent and emergency care across the whole system
the workforce and system capacity challenges that need to be addressed.
These are clearly mirrored in the case for change set  out by the NHS Confederation and its partners across  health and care, through the 2015 Challenge. One year on from our Ripping off the sticking plaster report, the pressures remain. NHS England's Five Year Forward View (5YFV) helpfully set out the need for locally-driven, long-term, integrated models of care that include more community-based capacity. We are pleased that the urgent and emergency care networks proposed in NHS England's urgent and emergency care review are an integral part of this vision. However, urgent and emergency care pressures were rarely out of the headlines during the winter of 2014/15 and many people expect 2015/16 to be worse. The need to implement more sustainable models is urgent.
As the countdown to winter 2015/16 begins, this report brings together:
examples of new models that have been developed by different local areas, and their impact
an assessment of progress and next steps in implementing the urgent and emergency care review
an overview of the tools and resources that may help local systems to prepare
recommendations for how the incoming government, with national bodies, can support local leaders to implement the urgent and emergency care review.
In developing this report, we have re-assessed the statistical evidence on trends in emergency demand. We have also conducted semi-structured interviews with a cross section of 15 commissioners and providers, to explore their views on local areas' progress in preventing, or better managing, urgent and emergency care pressures, and on what support is needed. Finally, we have sought clarity on the existing and planned national support for local healthcare systems as they move to new models of care.