Briefing
Reforming the Mental Health Act: a summary of the government's white paper
A summary of the government's legislative and policy proposals for reforming the Mental Health Act.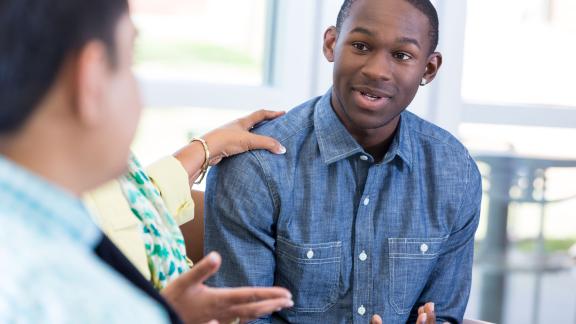 In January 2021 the government published Reforming the Mental Health Act, a white paper issued in response to the Independent Review of the Mental Health Act's final report, published in 2018. The white paper sets out the government's proposals to update the Mental Health Act and wider reforms of policy and practice around it. It also includes a full response to the independent review. 
This briefing, produced in partnership with Mills & Reeve, summarises the government's legislative and policy proposals.
 
Key points
Reforming the Mental Health Act – the government's white paper on legislation that covers the assessment, treatment and rights of people with a mental health disorder – proposes a raft of changes to improve mental health services and people's experiences under the Mental Health Act. As detailed in the white paper, the government has accepted the large majority of recommendations made by the Independent Review of the Mental Health Act in 2018.
Among the white paper's proposals are measures to raise the bar for detention; remove having a learning disability or autism as grounds for detention; and a new duty on health and care commissioners to ensure adequate supply of community services for people with a learning disability and autistic people; and an expectation that community treatment orders should not last more than two years. There will also be new statutory requirements for care and treatment plans and advance choice documents.
The government plans to publish a draft Bill by the end of 2021 and we expect the Act to come into force in 2023 at the latest.
By updating the legislation, the government aims to address rising rates of detention and tackle the unacceptable disparities in the use of the Act on people from black and minority ethnic (BME) backgrounds, particularly people of black African and Caribbean descent.
The proposals will have significant funding implications for the NHS, local authorities and the tribunal service. This is a once in a lifetime opportunity to drastically improve the care that is provided to some of the most vulnerable people in society and reduce unacceptable inequalities in how the Act is used.
Successful implementation will rely heavily on improvements and expansion of mental health services as part of the NHS Long Term Plan. As the voice of mental health and learning disability service providers and commissioners in England, we will continue to argue for appropriate resources to allow our members to successfully implement the legislation and wider commitments. We will work with our members to formulate a response to government's consultation on the proposals.