Consultation response
Evidence-based interventions: NHS Clinical Commissioners' response to NHS England's consultation
Members would welcome proposals on additional interventions and which would reduce activity of low clinical effectiveness and relative value.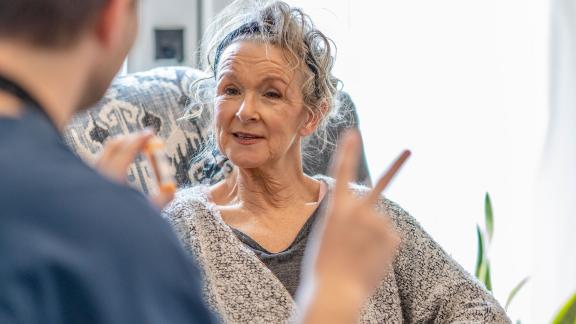 NHSCC worked to develop proposals for the Evidence-Based Interventions (EBI) programme, alongside NHS England, the Academy of Medical Royal Colleges, NICE, and NHS Improvement.
Our work on the EBI programme builds upon previous efforts with NHS England to improve outcomes and value from medicines, as a result of which national guidance on conditions for which over the counter items should not routinely be prescribed in primary care was published.
As it's vital that we continue to represent our members' views as proposals are developed, NHSCC recently responded to the NHS England-hosted consultation on Evidence-Based Interventions. This sought views on the EBI programme's proposals, including clinical criteria and delivery actions for the 17 interventions which should not be routinely performed, or should only be performed in certain circumstances. NHSCC jointly hosted a series of webinars with NHS England to provide a forum for our members to learn about, and comment upon, the proposals. We also sought the views of our members through a virtual reference group, comprised of NHSCC board members and CCG leaders from our wider membership. Together, these views have informed our response.
Our members are highly supportive of the EBI programme's aims and would welcome a greater national steer to reduce the number of interventions performed by the NHS that are of low or no clinical effectiveness to prevent avoidable harm and free up clinical time and capacity. Alongside this broad support, our members would welcome further, ambitious proposals which cover additional interventions, and which seek to reduce activity of both low clinical effectiveness and relative value for use of the NHS pound.
It is also important that the minimum nature of the clinical thresholds is clear, so that CCGs who have already gone further than the proposed thresholds having taken the correct steps to do so. Furthermore, there are a range of implementation challenges that will need to be worked through as the EBI programme progresses. These include:
whether proposals are mandated or guidance;
refining implementation mechanisms, including referral processes;
the need for clear patient-facing communications;
ensuring continued clinical input;
addressing coding issues; and
determining the most appropriate monitoring and adherence processes.