News
Urgent Community Response standards an important step for community sector
Community Network chair Andrew Ridley responds to the announcement of new national Urgent Community Response Standards.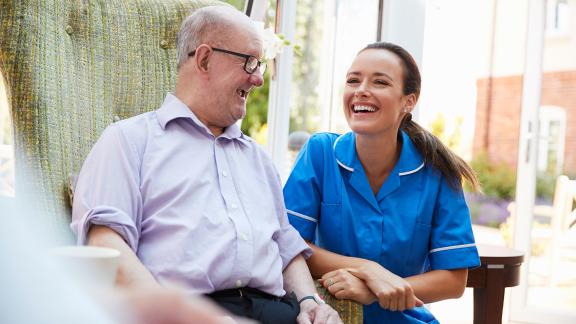 In response to NHS England and NHS Improvement's announcement of new national Urgent Community Response standards, Andrew Ridley, chair of the Community Network, the national voice for community health services providers hosted by the NHS Confederation and NHS Providers, said:
"This new national standard is an important step for the community sector and will help to improve services for patients. It will also develop much-needed national data for the community sector, which will help to support national funding conversations and investment in the sector.
"The ambition to increase capacity this year to deliver urgent community response services seven days a week will build on the work of a number of providers which already deliver these services and make a significant difference to people's lives, ensuring that people are supported in the right place at the right time.
"Having enough staff to deliver this ambition will be essential, and a real challenge for providers who are already stretched due to increased demand for services, delivering the Covid-19 vaccination programme and tackling the backlog of care.
"As providers will be held accountable for the standards alongside ICSs, NHS England and NHS Improvement will need to ensure that the ICS allocations are passed through to individual providers to make sure they get the funding they need to step up or sustain this capacity. 
"We can't forget the clear link between urgent community response services and rehabilitation and reablement services either. It is important that wider community health services are sufficiently funded to keep people well, which will in turn help to manage demand on urgent response teams."