News
Staff shortages and exhausted workforce present greatest challenge to NHS
Danny Mortimer, chief executive of NHS Employers, responds to latest Royal College of Physicians survey on overwhelmed staff.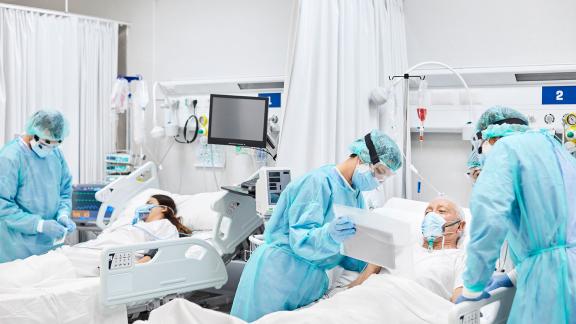 Responding to the latest survey findings published by the Royal College of Physicians (RCP), which reveal that one in five doctors feels overwhelmed from work on a daily basis, Danny Mortimer, chief executive of NHS Employers and deputy chief executive of the NHS Confederation, said:
"This survey from the Royal College of Physicians confirms that staff shortages and an exhausted workforce present the greatest challenge to the recovery of our NHS and the return of safe, high-quality health services for all.
"While the highly transmissible Omicron variant has resulted in large swathes of NHS workers having to self-isolate away from work with coronavirus, it is also vital to acknowledge that the NHS entered the pandemic with a shortage of nearly 100,000 staff. This underlying shortage has not yet been adequately addressed by the Government with funding or a long-term plan for the health and care workforce.
"Over the coming weeks, months and years, NHS staff will be expected to tackle the enormous backlog of non-Covid care, despite major staff shortages and the prospect of future Covid variants of concern. For their part, the government must clearly describe how their investments to date will help and what further priorities they will set to boost workforce numbers. Weary healthcare staff need to be given hope that help is coming."