News
Primary care teams continue to carry out record levels of appointments
Ruth Rankine, director of primary care, comments on the latest GP appointment data.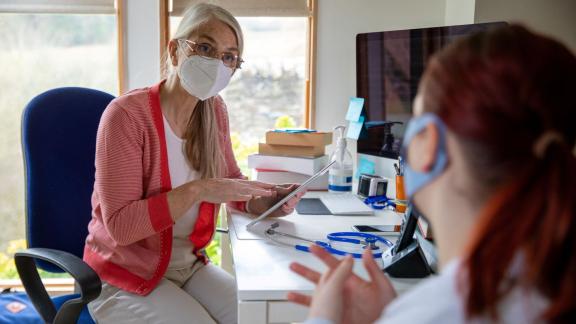 Responding to the latest data on GP appointments, Ruth Rankine director of primary care at the NHS Confederation, said: 
"Primary care teams are continuing to carry out record levels of appointments with nearly 28.3 million undertaken in May alone and 3 million more than last month. 
"Almost half of these appointments took place on the same day they were booked, and nearly two thirds took place face to face, showing the dedication of GPs and other primary care professionals who are working ever harder to see more patients in the face of huge demand and crippling staff vacancies. 
"Analysis published by the Health Foundation today warns that without urgent, significant policy action, the NHS in England is facing a detrimental shortage of GPs and general practice nurses over the coming decade. The Government must now pay attention to these warnings and urgently commit to producing a fully costed and funded workforce plan for the NHS."