News
Primary care making significant strides in recovering and restoring access to services but more support needed
Ruth Rankine, our director of primary care, responds to the latest statistics on GP appointments.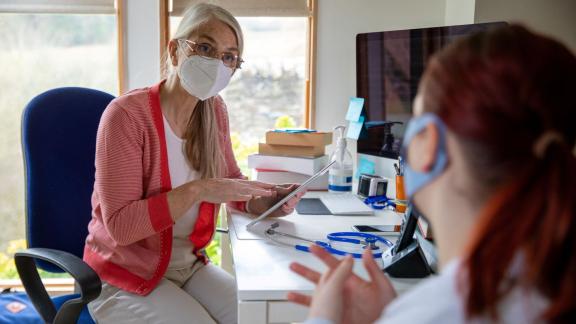 Responding to the latest data on GP appointments, Ruth Rankine director of primary care at the NHS Confederation, said:
"In the face of huge and sustained pressure across the NHS in the summer months which felt like winter, staff working across primary care made significant strides in recovering and restoring access to general practice whilst meeting exceptional demand for services.
"Primary care teams continue to carry out record levels of appointments with 26.6 million undertaken in August, up from the previous month and over 3 million more than in August 2019 during pre-pandemic levels. Nearly half of appointments in August took place on the same day that they were booked and over 80 per cent within two weeks of booking, with nearly 70 per cent of all appointments delivered face-to-face.
"As we approach what we know will be a particularly difficult winter where the UK Health Security Agency is urging over 30 million people to get a Covid and flu vaccine to boost protection levels, it is now more important than ever that the Government starts supporting primary care services so they can deliver these vital programmes. This includes fully resourcing its workforce and providing the capital investment general practice desperately needs."