News
NHS will do everything it can to roll out boosters but government must give clear messages
Ruth Rankine responds to the No 10 press conference on the roll out of the coronavirus booster.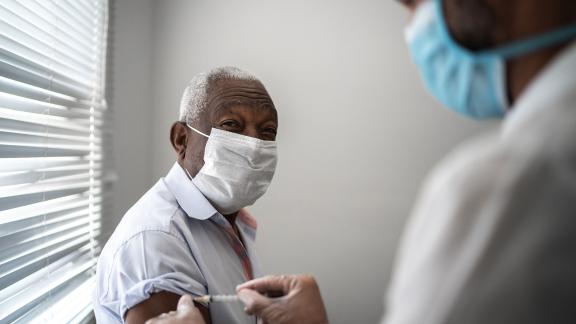 Responding to the No 10 press conference on the roll out of coronavirus boosters, Ruth Rankine, director of primary care at the NHS Confederation, said:
"The best defence in the face of coronavirus is to be vaccinated, and so our members will do everything they can to play a critical role in the delivery of the vaccination programme.
"The message that people should wait to be contacted about their booster rather than phone their practice cannot be overstated to ensure that we protect general practice access for patients who need to discuss their medical concerns.
"Health leaders need clear and consistent messages to be given out by the government and its national bodies to the public on exactly what they are expected to do and when, both around vaccinations as well as on how they can keep themselves and those around them safe.
"It is widely recognised that the NHS faces considerable pressure and that this is likely to increase as we head into winter and so the pause in routine CQC inspections of general practice and additional funding will be welcomed by primary care. We are keen to see the detail of what further support can be offered to frontline services to help teams do their vital work in the coming weeks and months."