News
NHS leaders welcome the health data strategy
Matthew Taylor responds to the new health data strategy.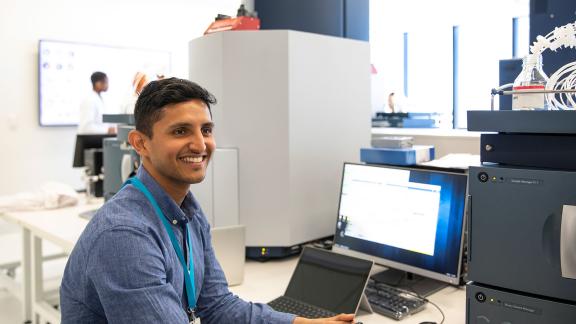 Ahead of the Government's new health data strategy, Matthew Taylor chief executive of the NHS Confederation, said:
"This is an another important step towards enabling the NHS to use the power of data more effectively to improve patient care and be more efficient.
"NHS staff often have to deal with clunky IT systems that can hinder their productivity and make their jobs harder than they need to be. These steps announced today will remove some of the barriers they face and will help to arm health and social care professionals with the information they need.  
"We welcome the ambition in this strategy for more adults to use the NHS App – this will help free up staff time and put more patients in control of their healthcare. However, with more than 1 in 10 adults in the UK not owning a smartphone, we need to be mindful about the risk of widening health inequalities.
"The measures in the strategy will also strengthen public trust by further protecting patients' privacy. We will never be able to fully achieve our digital ambitions in the NHS until we have much greater trust from the public in terms of how their data is being used.   
"As the NHS has already demonstrated with the rise in both virtual GP and outpatient appointments and the roll-out of virtual wards, there is significant enthusiasm across the NHS for digital transformation. This step change in digital transformation is vast and will take time."