News
NHS Confederation responds to latest NHS data
Matthew Taylor, CEO of NHS Confederation, responds to the latest NHS data published today.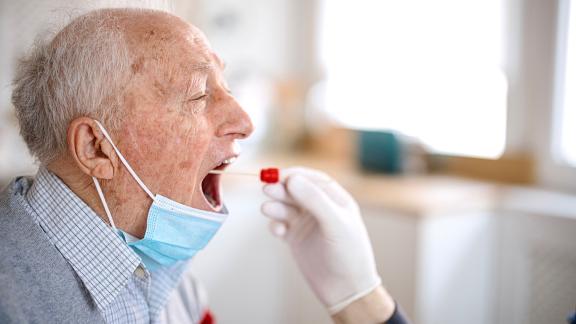 The latest urgent and emergency situation report for the NHS in England out today reveals that:
The number of days lost due to Covid staff absence increased by 42% in the week ending 26 December compared to the week before (up from 124,855 to 176,914) while there has been a 96% increase over the last two weeks, meaning Covid-related staff absences have nearly doubled over the last two weeks.

The number of total staff absences increased by 9.2% per day on average from 65,305 to 70,762.

On Sunday 26th Dec there were almost 1,300 fewer patients remaining in hospital who no longer met the criteria to reside compared to the same day the previous week (9,288 on 26th Dec down from 10,576 on 19th December).

Bed occupancy has decreased with 87% of adult general and acute beds occupied, down from 93% the previous week.
Also, data published on the Government dashboard yesterday showed that the UK has reported 189,213 new COVID-19 cases in the latest 24-hour period and that daily admissions with the virus in English hospitals were 2,082.
In response, Matthew Taylor, chief executive of the NHS Confederation, said:
"The NHS is facing a perfect storm of Covid hospital admissions and illness rising at a very alarming rate, alongside increasing numbers of frontline workers being off sick.
"Health leaders are doing everything they can to keep services running and it is reassuring that more patients who are medically fit for discharge have been able to leave hospital to free up much needed beds.
"The NHS is putting in plans to step up once again for patients with the new Nightingale surge hubs, extra support from community services and virtual wards but there is no doubt the whole system is running hot. 
"While the Government seems determined not to increase restrictions in England, it is vital we all behave in ways that will not exacerbate an already dangerous situation."