News
NHS Confederation responds to GP appointment figures
Ruth Rankine responds to the latest figures on GP appointments.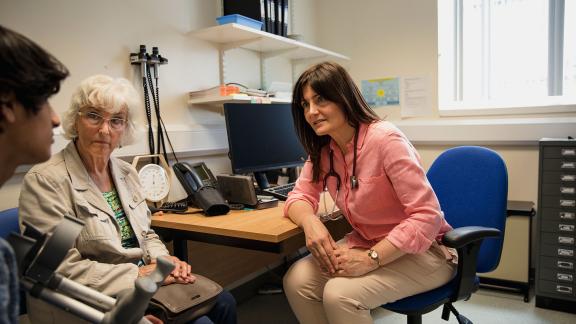 Responding to the latest statistics on GP appointments and the primary care workforce, Ruth Rankine, director of primary care at the NHS Confederation, said:
"The figures published today show just how hard general practice is working to care for their patients. With over 29 million appointments delivered in September, nearly 70% of which were face to face is a phenomenal achievement. Proving yet again in the face of critics, whatever the weather, staff working in the NHS pull through time and again.
"General practice is delivering more than ever before with over 10% more activity than before the pandemic despite the numbers of GPs continuing to fall. It is encouraging to see the numbers of other primary care professionals increase but we know to truly meet the significant increases in demand for services we need to retain as many people as possible at the same time as building a clear plan for how we will recruit and train more.
"We need our new Prime Minister and Chancellor to urgently face up to the chronic staff shortages across the NHS and the Government must set out a fully funded workforce plan to address this."