News
Latest performance stats show huge challenges remain, but cause for realistic optimism
Matthew Taylor responds to the latest NHS performance stats published in the week of NHS ConfedExpo.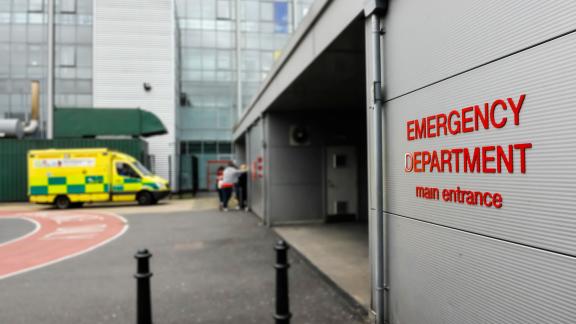 Out today (Thursday 16th June), the latest monthly performance statistics for the NHS show:
Highest May on record for 999 calls (853,065) and 'category one' call outs (77,934).
Highest monthly emergency department attendances (2.2 million).
The numbers of patients waiting 104 weeks or more for elective care has been cut by two-thirds, while the overall waiting list grew to 6.48 million in April.
Half of all patients who were discharged from hospital in May were 'delayed discharges', highlighting how the health service needs urgent action from the Government on social care.
Responding on behalf of the NHS Confederation, chief executive Matthew Taylor said:
"These figures reflect what NHS leaders have been telling me at our NHS ConfedExpo conference in Liverpool – huge challenges remain, but there is a case for realistic optimism. 
"In May the service saw a record number of 999 calls including category one call outs and we also saw a record month for Emergency Department attendances. Our members and NHS staff continue to work exceptionally hard in the face of these continuing pressures. 
"The hard work is paying off – it's fantastic to see that the number of 104-week waiters has been cut by two thirds since the start of May and it's a testament to the relentless efforts of staff across the NHS that this has been achieved but they know there is more to do. 
"The figures also show that half of all patients who left hospital in May were delayed discharges which highlights the continuing pressures in social care. Our members can only reduce the pressure on the NHS if the Government acts decisively to address this. In the context of the cost of living crisis, this must include increasing pay for the lowest paid staff to ensure maximum possible retention in the face of a challenging job market.
"The NHS is full of committed staff and leaders but they cannot work miracles. There is a capacity gap across financial resilience, capital investment and workforce which needs urgent attention from the Government. System working, innovation and collaboration alone will not be able to meet the scale of the challenge currently facing the health service."