News
Health leaders urge governments to negotiate with trade unions
Director of the Welsh NHS Confederation Darren Hughes urges Governments to enter into meaningful negotiations ahead of further days strike action.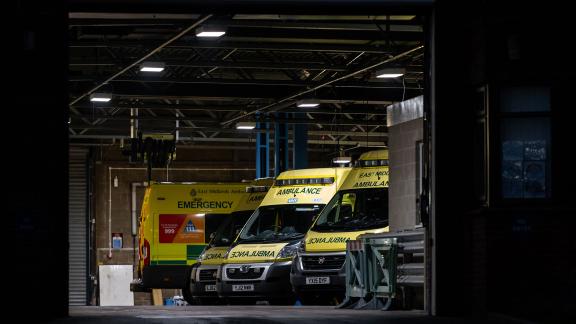 Speaking ahead of the first ambulance strikes and the second day of the nurses strikes in Wales, Darren Hughes, director of the Welsh NHS Confederation said:  
"Health leaders continue to urge the Welsh and UK Governments to enter into meaningful negotiations with trade unions, and for trade unions to ensure that their commitment to protect life and limb is deliverable in the face of the extreme pressures facing all parts of the health and social care system as winter pressures pile up. Several Welsh hospitals, as well as the Welsh Ambulance Service, are today already experiencing unprecedented levels of pressure. 
"The NHS continues to discuss and agree with union representatives the specific critical services where arrangements will need to be in place during the ambulance strikes on 21 and 28 December. 
"As part of this, health leaders are finalising plans to make sure that people requiring urgent and life-saving care are prioritised. This includes working with local authority partners and families to see where patients can be discharged safely from hospital to free up beds. This is so that patients in the most critical conditions can be more quickly offloaded from ambulances and then safely looked after in emergency departments.  
"The arrangements will vary locally, and health leaders are committed to ensuring their communities understand any changes to their services.  
"However, the public should expect ambulance services to be under severe pressure during industrial action. Ambulances are already seeing increased calls and demand and many are stuck outside emergency departments unable to go back out into the community before strike action begins.  
Advice remains that people should continue to call 999 in immediately life-threatening emergencies and for more minor ailments, to use NHS 111 Wales online as a first port of call."