Press release
Extra winter funding welcome but at risk of being absorbed by costs of industrial action
Matthew Taylor responds to the announcement of extra funding for winter resilience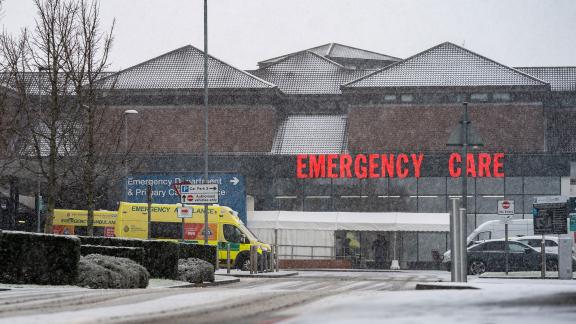 Responding to the announcement from the Department of Health and Social Care of £240m of winter funding for the NHS and social care Matthew Taylor, chief executive of the NHS Confederation, said:
"Extra resource for the NHS is always welcome and this £200m investment, which we are assured by the Department of Health and Social Care is new and additional money, should help NHS leaders in their efforts to prepare for and mitigate against the impacts of what will be a seriously difficult and challenging winter period. 
"The key issue now is getting the funding to local systems as early as possible so that they can use it most effectively.
"But realistically many of our members may question how much impact this will have given the close proximity to winter, and also what good this will do against the backdrop of industrial action estimated to have already cost in the region of £1bn.
"There is a clear need for honesty around the extent of the financial challenge health leaders face, not just in terms of the costs of ongoing industrial action, but in the efficiency savings they are being asked to make in an extremely difficult financial environment.
"The risk is that this money is simply absorbed to cover existing and escalating costs elsewhere, with patients seeing little benefit in terms of day-to-day care, waiting lists or performance. 
"There remain serious challenges to be resolved, the most pressing of which is industrial action, and simply wishing it away will not make that happen. We need to see this situation settled as it has already gone too far. With consultants, junior doctors and radiographers set to walk out together later in the month, the costs of that strike alone will likely cost well over £200m, negating the effects of this new money, and putting patient safety at the highest level of risk we have seen for a long time."
About us
We are the membership organisation that brings together, supports and speaks for the whole healthcare system in England, Wales and Northern Ireland. The members we represent employ 1.5 million staff, care for more than 1 million patients a day and control £150 billion of public expenditure. We promote collaboration and partnership working as the key to improving population health, delivering high-quality care and reducing health inequalities.