Long Read
Are integration and innovation enabling better mental health provision?
As demand for mental health support increases, organisations are working in new and different ways to meet demand. In this long read we explore how.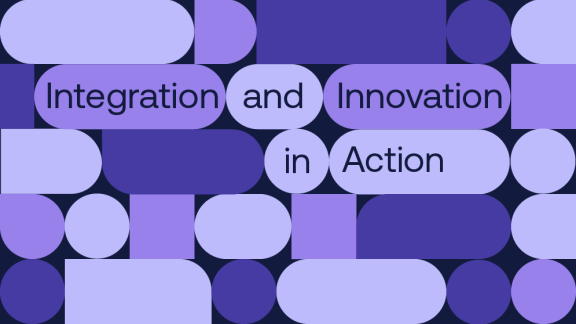 Staff in the housing department at New Forest District Council are used to working with those who have mental health difficulties. In many instances, the department supports people in temporary accommodation – individuals who have become homeless and require emergency support. But in recent years, team members found they were encountering more and more people whose mental health was declining sharply. The impact of housing precarity on mental wellbeing cannot be overstated.
To help, staff frequently contacted members of the community mental health team (CMHT) at Southern Health NHS Foundation Trust. The hope was to secure residents the additional mental health support they needed. But there was a problem - the CMHT was already under pressure, with much scheduled care to deliver and limited capacity to offer ad-hoc support to residents about which the housing department team was concerned.
The result was frustration all around and a strained relationship between the two teams. In the meantime, those in need of support were too often experiencing long waits for care that didn't meet their needs.
Better together
The situation demonstrates how suboptimal care can happen when services are insufficiently integrated, and how partners outside the health and social care system – housing associations, councils, schools – are often best placed to initially identify the need for support with mental wellbeing.
At New Forest District Council, the solution was to create a new role – a mental health nurse now sits within the housing team, jointly appointed with Southern Health NHS Foundation Trust. Members of both organisations collaborated to create the job description for the role and to interview candidates. An individual is now in post and acting as a connection between housing and health.
Having mental health expertise embedded in the housing team means much swifter input for residents who are struggling, reducing the numbers reaching crisis point and requiring emergency care. Those involved in the project say strong senior leadership, in both organisations, was key to identifying the initial frayed links between the council and NHS teams, and then taking action to strengthen them. This is the signature of innovation success.
Authority, leadership and influence
The Doncaster Safeguarding Children Partnership created the Social and Emotional Mental Health Group to better share information about children and young people who are experiencing problems. It came in response to the increasing number of children and young people attending A&E following a suicide attempt or other self-harm, often without partners such as schools being aware.
Discussions make it possible to ensure all relevant bodies know about any young person who is struggling, and to collectively put in place the right support
The group brings together representatives from South Yorkshire Integrated Care Board (ICB), the local authority, the local mental health trust and other relevant partners. Discussions at the group make it possible to ensure all relevant bodies know about any young person who is struggling, and to collectively put in place the right support.
The presence of the ICB's designated nurse for children's safeguarding and looked-after children is said to provide authority, leadership and influence – all important to the success of the initiative.
While leadership is a vital ingredient for innovation success, it is far from the only enabler.
Making connections
With waiting times for child and adolescent mental health services (CAMHS) too often lengthy, improving support for children and young people is a priority many colleagues in Doncaster share. GPs at practices in the Stort Valley and Villages Primary Care Network (PCN), for instance, were concerned by the growing number of young people who required support with issues such as anxiety, self-harm, eating disorders and alcohol misuse but were unable to get it swiftly.
GPs within the PCN, which covers part of Hertfordshire, saw that young people and parents were finding the wider mental health system difficult to navigate. This often meant repeated GP appointments, impacting the ability to meet wider demand and leaving patients feeling let down by the system.
In response, leaders at the PCN decided to recruit social prescribers to help tackle the wider determinants of health. This has included a dedicated service for children and young people. Open to patients from 11 to 25 years old, service users have been offered between one and six one-to-one sessions with the social prescriber, who creates a personalised plan for the young person. This might involve a referral to CAMHS, but could also mean a recommendation for the likes of an art group for isolated teams, or to Parkrun as a means of increasing physical activity.
Building relationships to enable these recommendations and referrals is said to have been central to the initiative. The children and young people social prescriber spent the first eight weeks in the role making new connections with the likes of charities, schools and organisations providing support for young carers. Having scoped out services, the social prescriber also attended sessions run by these local partners to develop a full understanding of the services to which he would be referring.
None of these connections previously existed and building them wasn't necessarily straightforward. It is said that, initially, partners in other parts of the system were concerned social prescribing was encroaching on pre-existing work. Engagement efforts on the part of the PCN leadership team and the social prescriber are reported to have been vital in addressing this misperception and building positive relationships.
Co-production
Over time, it has become clear that social prescribing can help reduce pressure on other parts of the local healthcare system. That was also an aim for leaders at Hampshire, Southampton and Isle of Wight ICB, who have created a single point of access to mental health crisis support.
This has enabled local people to more easily gain support before a problem leads to attendance at accident and emergency. The service is staffed by mental health nurses working in NHS 111, who can – depending on patient need – either offer direct support to callers or refer to other services.
999 mental health contacts have fallen by 26 per cent
Of the 21,697 contacts to the service in 2020/21, 87 per cent were supported with home management and to support to self-care. This has significantly reduced pressure on ambulance services and accident and emergency – 999 mental health contacts have fallen by 26 per cent.
Local leaders emphasise the service was co-produced by relevant partners, including those working in ambulance services and 111; GPs; A&E staff; voluntary sector representatives; those from mental health services; and staff from other community services such as pharmacies. The ICB is said to have had the convening role, and leaders from the body lent the project a real drive. Again, developing strong relationships and a shared understanding between all partners is said to have been key to the project.
Patient voice
Among the partners were those with lived experience of a mental health problem – patients were a firm part of the co-production team for the ICB's work. Creating opportunities to listen to the patient voice – and, importantly to act on it – is another key means of creating innovation that is successful and sustainable.
In Shropshire, for instance, leaders at the local council commissioned a digital service, Togetherall, to support local residents. The service is an online community where people support each other anonymously to improve mental health and wellbeing, and is moderated by clinical professionals. Most of those using it are referred by GPs.
Part of the reason commissioners decided to introduce the service is that it gives patients choice over when, where and how to access support. It's available 24 hours a day, seven days a week, and indeed over half of those in Shropshire who accessed the service did so out of standard hours. The anonymity is also appealing to some, encouraging people to speak up before their mental health deteriorates and requires a greater degree of input from services.
The bottom line
It is clear that, across the country, the need for mental health support is significant. It is also clear that the need has been further complicated by the impact of the pandemic. But, as these examples demonstrate, there are new pathways and means of support being created to address this need. And with integrated care systems now on a statutory basis, there are more opportunities to increase partnership working and to offer holistic support for an individual.
Top tips for creating innovation in mental health provision
Work to build relationships and understandings between all relevant partners.

That doesn't just mean between all parts of the healthcare system. It also means with  the voluntary and community sector (to provide more holistic and person-centred care)  with schools (to allow for better support for children and young people), with the police (often the emergency service that deals with those in extreme mental health crisis), with housing, and with patients and service users themselves.

Ensure there is clear and strong leadership of any innovation.

While it is important to have a range of bodies involved in projects, there ultimately needs to be clear leadership – and leadership which is empowered with authority and the ability to get ideas turned into reality.

Make clear how any change will benefit partners.

If leaders at an acute trust are aware that, for instance, a new service is liable to reduce unplanned attendances at accident and emergency for mental health crisis then it instantly becomes more relevant to them – and more likely to gain their support.