Webinar
Watch: 'Place-Based Care' in action in Wales
Sue Morgan, National Director & Strategic Programme Lead for Primary Care in Wales, and panel discussed recent developments in primary care.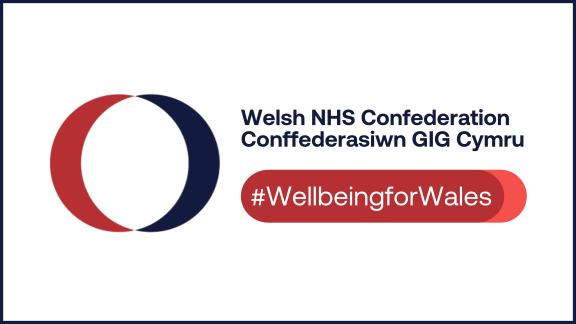 This session provided a brief strategic overview of place-based care through the lens of cluster working before undertaking a deep dive into 'place-based care' in action in Wales. 
We heard from a range of stakeholders working together at cluster level pre-pandemic, as well as a reflection on where they are now. 
The session provided an insight into how place-based care is working in a part of Wales and, linking it to the aspirations of 'A Healthier Wales' and the Programme for Government, explore what can be achieved by working together.
Sue Morgan, National Director and Strategic Programme Lead for Primary Care spoke to:
Dr Karen Gully, National Programme Advisor on Accelerated Cluster Development

Will Beer, Assistant Divisional Director, Primary & Community Care, Aneurin Bevan University Health Board

Kerrie Phipps, National AHP lead for Primary & Community Care

Chiquita Cusens, National Nursing Lead for Primary & Community Care

Alan Lawrie, National Programme Advisor for Primary Care

Sarah McCarty, Director of Improvement and Development, Social Care Wales
Will is a Consultant in Public Health within Aneurin Bevan University Health Board having held various posts in South Wales since 1998.  He completed a Master's in Public Health at the University of the West of England and became a Member of the Faculty of Public Health in 2016.  Will is the Assistant Divisional Director for Service Development and Integration in Primary and Community Care and is leading on the Accelerated Cluster Development programme in the Aneurin Bevan University Health Board region.  Will is also leading on Integrated Well-being Networks as part of the Transformation programme in the Health Board funded by Welsh Government.  He is passionate about community orientated approaches to health improvement and the role of primary care clusters in working collaboratively to plan and deliver services locally. 

Chiquita Cusens is the National Nursing Lead for Primary & Community Care working with the Strategic Programme for Primary Care. She has extensive clinical and operational experience within community health and social care, identifying new ways of working, developing and transforming services.   Chiquita is passionate about the role Nurses have in leading and enabling care for individuals to stay at or close to home, at both an individual, neighbourhood and system level. Chiquita has a special interest in end of life care, previously leading and supporting community services to achieve outstanding (CQC) for end of life care.

Karen qualified from Bristol University and was a GP partner in a practice in Hereford. She gained membership of the Faculty of Public Health before joining Caerphilly Teaching Health Board as Medical Director. In 2008 Karen joined Welsh Government as a Senior Medical Officer providing professional advice in relation General Practice and Primary Care. This included the development of the policy to establish collaborative primary and community care services through Cluster networks. She was Medical Director in Powys Teaching Health Board before joining ABUHB to lead the further development of Neighbourhood Care Networks and subsequently to coordinate the primary and community care response to the COVID 19 Pandemic. Karen has joined the SPPC as a National Professional Advisor and she continues to provide professional advice to the Post COVID Recovery Programme in ABUHB.

Alan Lawrie is National Programme Advisor for Primary Care working with the Strategic Programme for Primary Care. Alan was previously a Chief Operating Officer in Cwm Taf Morgannwg and has over 25 years' experience as an Executive Director in the NHS across the UK. Alan's passion is the primary and community care agenda and cluster development is a key part of this moving forward in Wales.

The role of National Director & Strategic Programme Lead for Primary Care in Wales works as a bridge between Welsh Government and the NHS. The focus of the role is to drive the implementation of the Primary Care Model for Wales through the development and implementation of the Strategic Programme for Primary Care.

Sue has 25 years of NHS management experience that includes operational management, service planning, commissioning and programme management across a number of different NHS organisations in Wales.  Before moving to her current role, Sue was Director of Operations for Primary and Community Care Services in Cardiff & Vale University Health Board, which saw the challenges of GMS sustainability alongside the drive to transform whole system care to be delivered as close of home as possible.  Prior to that Sue headed up Women and Children Services which, in addition to general management of those services, also included the planning and commissioning of the Children's Hospital for Wales.  Both roles involved working across organisations at a regional and national level and with other partners such as professional bodies, Local Authorities, the Independent Sector and the Third Sector.   Sue's early career was in operational management in secondary care and NHS service planning.

Kerrie provides professional leadership and expert strategic advice, on a national basis, relating to the role of AHPs working across Primary and Community Care, in line with the vision of A Healthier Wales, the Strategic Programme for Primary Care and the AHP Framework in Wales – 'Looking Forward Together.

Her role focuses on optimising the AHPs offer and accessibility across Primary and Community Care, in order to support a preventative, pro-active whole system pathway approach to recovery and rehabilitation provision, which prioritises services at or close to home and enables citizens throughout Wales to live as independently as possible for as long as possible.

Kerrie has over 30 years of experience working across health and social care and is passionate about AHPs utilising their unique skillset to support presenting needs, delivering person-centred support within a place-based care model of care. She is a leader committed to creating a culture of compassionate care, inspiring greater collaboration to bring positive, inclusive and productive transformation.

Sarah began her career as a youth worker in Wales. She worked in a variety of statutory and voluntary settings in particular with vulnerable young people, and in supporting young people's participation. She was a founding member of the then Children and Young People's Welsh Assembly and went on to hold positions in local authorities in youth work and wider business planning, and service improvement, supported by a Masters in Strategic Management.

Sarah went on to become Executive Director of Skills for Care and Development where she worked for the UK wide partnership from 2005. She became Director in 2008 and expanding the work of the Sector Skills Council to address a wide range of workforce challenges faced by the sector. During this time she also volunteered as a Chair of a Charity supporting young people as well as being an independent visitor.

Sarah joined Social Care Wales as Director in April 2016. She is keen to bring her experience and expertise in partnership working, supporting improvement and workforce development. Sarah has become a Welsh language learner and is looking forward to putting this learning into practice.