Event
NHS Communicate Awards 2021
Celebrating teams and individuals who have delivered highly effective communications, to support delivery at a local, regional and national level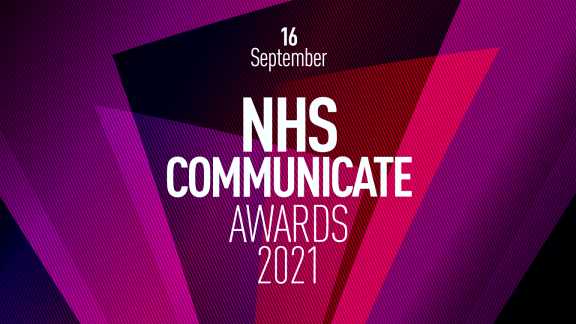 Celebrating excellence in health communications
In responding to the coronavirus crisis, the health sector has demonstrated extraordinary resilience in the face of unprecedented challenges. NHS communicators have been at the forefront of efforts to support and guide colleagues, patients and communities through the pandemic and we wanted to celebrate your hard work.
These brand new awards celebrated teams and individuals who have delivered highly effective communications, to support delivery at a local, regional and national level.
The NHS Communicate Awards, run by the NHS Confederation and NHS Providers, in association with The Centre for Health Communications Research (CHCR), are designed to recognise the achievements of communicators across the NHS and celebrate innovation in the sector.
Our organisations are passionate about the strategic contribution that NHS communicators make and want to celebrate the success of the profession. That's why we've made the awards completely free to enter and attending the awards ceremony will be free too.
Visit the NHS Communicate website to see the 2021 winners and find out how to get involved in this year's awards.