Webinar
Community Network webinar - 24 February 2022
Join us for our next Community Network event on Thursday 24 February.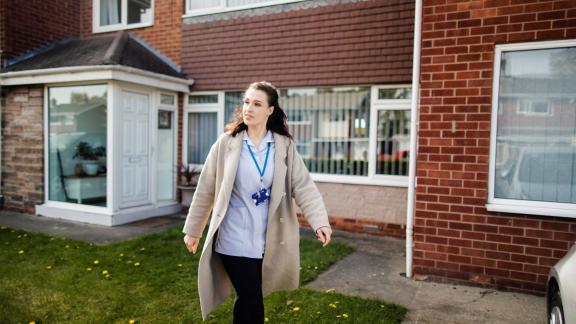 The meeting will take place on Thursday 24 February between 15:00-16:30, and will be chaired by our new chair of the Community Network, Siobhan Melia (chief executive, Sussex Community NHS Foundation Trust.
The meeting will include:
A strategic policy update from Miriam Deakin, director of policy and strategy, NHS Provider
A national policy update from Matthew Winn, director of community health, NHS England and NHS Improvement
An update from Dr Claire Fuller, GP and Surrey Heartlands ICB chief executive designate, on the national review into how systems are working with primary care.
The full agenda will be published in the coming weeks.
Bookings for the event are already open, so in order to ensure your availability, please register your place now.
Share ideas and exchange information
hear presentations from peers and external bodies
participate in panel discussions and roundtable sessions
have open and honest discussions with peers (i.e. Chatham House rules apply)

Chairs, and chief executives, and directors (or equivalent) of NHS trusts and foundation trusts providing community services
Chairs, and chief executives, and directors (or equivalent) of Community Interest Companies providing community services who have joined the community network via the NHS Confederation

Attendance is free for all members but you will need to book in advance to receive joining instructions for the sessions. If bookings are open, please book using the link above. If you have any questions or would like to be added to the mailing list please contact Caroline Duong.