Case Study
Delivering neighbourhood level integrated care in Norfolk
In-depth case study on delivering neighbourhood-level integrated care in Norfolk.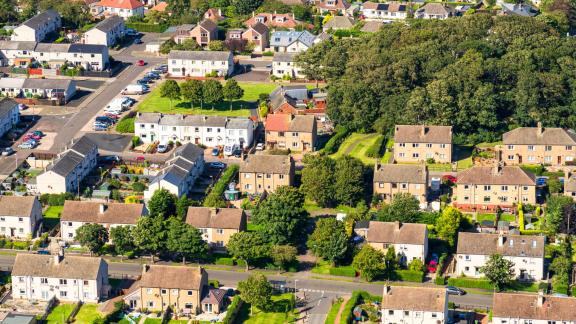 Overview
Serving a population of around a million people, Norfolk Community Health and Care NHS Trust, which has been rated outstanding by Care Quality Commission, provides more than 70 services across the county as well as some services in Suffolk. This includes 12 inpatient sites that cover intermediate care, respite care and specialist rehabilitation. A range of services are provided, including children and young people's services, rehabilitation, out of hospital care, end of life care, and other specialist services. On a typical day, over 1,500 patients may be seen in their own homes, over 600 patients are seen in clinics, over 1,200 referrals are made and there are over 2,300 face to face interactions between patients and clinical staff.
The geography of the area means services are spread over large distances which include some urban areas and market towns but also a lot of sparse rural areas too. This makes it time consuming for staff to get from one site to another. There are pockets of deprivation across both counties.
Norfolk Community Health and Care's (NCH&C) vision is to improve the quality of people's lives in their homes and community through the best in integrated health and social care. The trust works predominantly with 14 primary care networks (PCNs) across the area served by Norfolk and Waveney Clinical Commissioning Group (CCG), and with the Norfolk and Waveney Health and Care Partnership at system level.
This includes collaborating with three acute trusts (James Paget University Hospitals NHS Foundation Trust, Norfolk and Norwich University Hospitals NHS Foundation Trust and The Queen Elizabeth Hospital King's Lynn NHS Foundation Trust), one mental health trust (Norfolk and Suffolk NHS Foundation Trust), Norfolk County Council and the East of England Ambulance Service Trust (EEAST). A lot of joint work is taking place with the PCNs and general practices with many collaborative projects set up in each of the localities. Examples include advanced nurse practitioners rotating across GP providers and NCH&C, reviewing staffing structures to align community nursing and therapy teams with the PCNs and locating some community health services staff in GP practices.
Key learning
Effective collaborative working requires good relationships across the board – not just within a joint management structure, but with other services and between patients and clinicians.
Do not underestimate the differences in culture and working practices between different organisations. It is important to get the management structure right and focus on the role
of leadership in enabling culture change.
Invest in ensuring there is the right technology available for staff to use. This can improve efficiencies and enable more time for delivering patient care.
Engage with staff in a meaningful way to develop strategies to improve their health and wellbeing as this in turn will lead to improvement in services.
Invest in pilot projects to test out integrated working between organisations but plan for how they can be maintained long term.