Blog post
Yeovil's flu vaccination plan
Yeovil PCN applied a collaborative approach to tackle COVID-19 and is now working together with the community to fulfil its flu vaccination plan.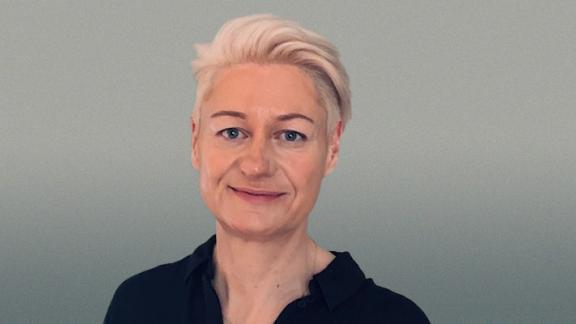 Working in collaboration isn't something new for Yeovil Primary Care Network (PCN). Kathryn Dalby-Welsh, clinical director of the PCN, explains how from being a Vanguard site for integrated working, the PCN applied a collaborative approach to tackle COVID-19 and is now working together with the community to fulfil its flu vaccination plan.
I once heard a quote: "Teamwork divides the tasks and multiplies the success," (author unknown), and this is what I see every time our PCN works together.
Yeovil is a town in Somerset, its PCN is made up of five practices and has a population of circa 58,000, and right in the middle of the town is a district hospital. Somerset has a strong sense of community, and the same challenges as many other places: ageing population, pockets of deprivation and unemployment. But what makes it a wee bit different, is that it was a Vanguard site. We were the Symphony Project, working towards acute and primary care integrating as a system, which led to a five-year journey of cultural change towards collaboration being the norm, not the exception.
From the beginning of COVID-19, the five practices came together as one, realising that we were safer and more effective if we used our PCN resources to be efficient and effective – we set up a zoning system, shared each other's buildings, workforce and at times, energies. It was not without its moments of discontent, but we came out the other side with a far greater understanding of what is within the realms of possibilities for primary care in Yeovil. 
In June, with the winter looming, we turned our thoughts to the ways in which we could reduce the likely pressures ahead. One clear way was looking at a pan PCN flu programme, trying to reach as many as possible, in the most effective ways. We initially had to accept the constraints that would need to be addressed, such as arrival dates of vaccines, locations, staffing, social distancing etc, and what better place to gain support and help than from our community.
When I became the clinical director, I realised quickly that one of my tasks needed to be about collaborating with the communities, finding the anchor people to learn from and work with. They willingly came together (with the help of SPARK Somerset), and we formed a community forum, (now called Yeovil Connect). Part of the forum is an amazing church called The Gateway and that is where we are going to hold our vaccination clinics – it's a huge space, great parking and the necessary IT connection to run clinics smoothly.
The logistics of a pan PCN flu clinic are complicated, even for someone like me who had spent 18 years in the Army - but due to the close relationships that the PCN practice managers have formed, they were able to divide the tasks: planning, staffing, equipment, locations and, together, worked through the iterations; delightfully the actual plan formed fairly quickly. Due to vaccine arrival timings, one of the practices cannot join in, however we will support them with their needs, and if the scope of the vaccination population increases – we can address this together.
This feels like a herculean effort to vaccinate all who need it, not least those living in care homes. The vaccination of people living in nursing and residential homes comes with the challenge of keeping the people who live, work, and visit there safe, and some of this is about reducing unnecessary visits to homes. Thankfully, Somerset GP Training Hub, (big thanks to them), has provided a series of immunisation and anaphylaxis training for care home staff, which has received a good take up. With this in mind, we wrote to all nursing and residential homes asking them what they would like to do. Some have replied that they are very happy to do all the vaccinations, some need help; some of the specialist dementia homes will have a GP or nurse combining vaccinations with dementia reviews, and others are going to bring in a locum nurse and HCA for support. 
As the clinical director of Yeovil PCN, I feel excited about our future. We are growing a central PCN clinical team that will work across all the practices on the different specifications, the first one being the care homes ( but that's for another blog) – and through this joint work, the challenges, however daunting they initially seem, just don't seem so big when we work together.
Kathryn Dalby-Welsh is clinical director of Yeovil Primary Care Network and PCN Network clinical director board member