Blog post
What skills do we need to make digital transformation work in the NHS?
By approaching digitisation in the right way, it can be embraced by both the NHS and by those it serves.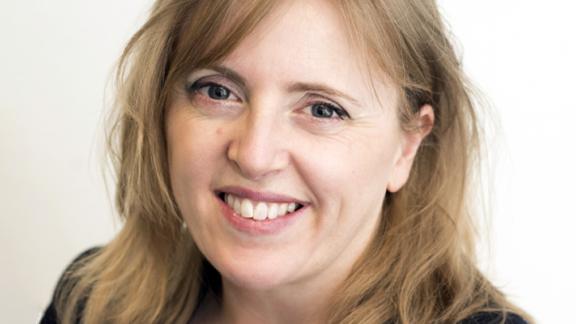 Digitally-enabled care requires us to reengineer care pathways with the role of technology in mind – including how new services will be delivered and the impact on the staff involved. Wendy Lane, consultancy services director at NHS Arden & GEM CSU, explains that by approaching digitisation in the right way, it can be embraced by both the NHS and by those it serves.
This is not just about supporting staff through change – it's about making sure we draw on their knowledge to design new systems and pathways effectively, and that the right training is in place to enable clinicians and administrative staff to realise the benefits of new ways of working.
Combining skill sets to enable innovation
Roles required for digital transformation programmes typically include data and technology architects and change specialists. These roles bring highly sought-after technical expertise to define the art of the possible – not just what new technology can do initially, but once it's in place, what else you can achieve with it.
Just as important are the clinicians that bring their hopes and frustrations from the day job – who can say 'it would be so much better if…' or 'I'm losing valuable time with patients doing this manual task'. Those delivering care day in, day out can articulate needs technology specialists may not be aware of.
Combining these specialist skills is essential if we are to push the boundaries of what can be achieved with digitisation. Joint working helps ensure new solutions address real problems, make sense for the user, and design-in safety by considering human factors in how we process information and complete tasks, making solutions intuitive to use.
Supporting staff through change
COVID-19 has seen a huge leap in the number of people now accustomed to taking diagnostic tests at home. As digital tools continue to develop, we could increase the amount of pre-consultation tests, vital signs measurement and reporting patients do themselves, either before they attend a clinic, or using self-service systems in situ. There are efficiency gains to be had here, with nurses spending less time manually administering tests, but not everyone will enthusiastically embrace change of this sort.
Many enter the health service because it is a caring profession. Nurses may value the opportunity to build a direct relationship with a patient as they take them through tests, answering questions or providing reassurance as they go. If they're going to be logging into an IT system to view a patient's pre-submitted test results instead, will that feel as rewarding? What additional skills will be needed to ensure nurses are equipped to 'coach' patients in how to use remote tests and to view and analyse the test results in the system?
This is as much about addressing skills gaps as it is about understanding patient needs and staff motivations. Soft skills and intuitive, visual ways of judging a person's overall wellbeing in person are woven into the fabric of current service provision and it's hard to imagine a time when that wouldn't be the case. The future is not about digitising everything but about understanding where technology can help us be more efficient and responsive.
Each digitisation project will affect different staff in different ways. For example, doctors can immediately see the benefits of an EPR in making clinical audit easier and making sure information about patients is readily available. Audit benefits are unlikely to be of primary appeal to nurses but knowing that they won't have to waste valuable time chasing round trying to locate a patient's notes could be a major plus.
As digitisation expands, we need to clarify how new approaches will benefit specific stakeholders and give confidence to staff and patients that the valuable soft skills that underpin quality patient care will be maintained. The amount of change support required to deliver transformation is often underestimated and yet it's an essential part of ensuring take-up is welcomed and benefits are fully realised.
Plugging the skills gaps
We expect to see growing demand for skills such as triaging patients based on suitability for remote consultations, analysing data to make the best decisions about care, and verbal and technical skills to coach patients through remote testing at home. Addressing skills gaps is not as simple as slotting in a new system and sending everyone on a training course, however. Teams will also need the time and space to iterate – to adapt ways of working to make the most of new technology as we learn more about the art of the possible, while maintaining the flexibility to ensure no patient gets left behind.
Perhaps most important of all though, are the skills we have always relied on to advance care – innovation, problem-solving and an overwhelming desire to improve the health of our population. An example cited in the BMJ recently highlighted how long surgery waiting lists could be used positively to help prepare people for faster recovery post-operation, whether that's by losing weight or doing preparatory exercises using online services. This is a great example of where we can use technology to enhance care by providing a new and largely self-administered service.
With greater investment in digital skills development across the NHS, we may unlock a whole raft of achievable innovations that will help improve patient outcomes.
Wendy Lane is consultancy services director at NHS Arden & GEM CSU. Follow them on Twitter @ardengem