Blog post
Tackling the diversity crisis in end-of-life care
Inequities to end-of-life care must be overcome.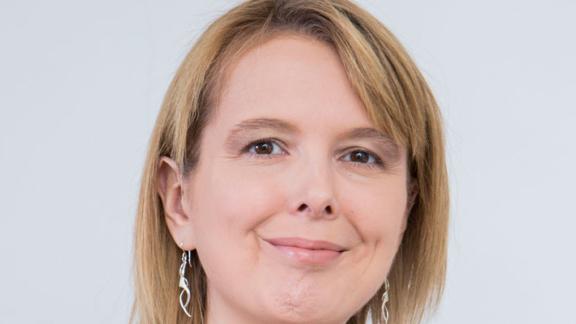 Death and dying must become higher priority in local health strategies to break down the barriers contributing to inequities in access to end-of-life care, writes Hospice UK chief executive Tracey Bleakley.  
Earlier this month, Hospice UK published new analysis showing that one in four people who require end-of-life care and their families are not getting the support they need. 
Our research, launched as part of our Open Up Hospice Care campaign, highlights that there are potentially 118,000 people every year in the UK living with terminal and life-shortening conditions who are missing out on vital support at the end of life, including hospice care.
Research indicates that representation of different communities and conditions is not proportionate in end-of-life care services.
Too many people from economically deprived areas, with non-cancer conditions, who do not have a carer, and/or who are from black and minority ethnic (BME) and lesbian, gay, bisexual and transgender (LGBT) communities, are not seen in end-of-life care services.
The reasons for disproportionate representation in end-of-life care are complicated and defy simple answers.
We do not see enough people from BME communities accessing expert end-of-life care due to a complex interaction of diagnosis type, cultural and religious preferences, language barriers, and other demographic factors.
And earlier research by Marie Curie showed that nearly three-quarters (74 per cent) of LGBT people are not confident that health and social care services provide sensitive end-of-life care for their needs. 
Hospice UK and charitable hospices are working to identify the barriers to accessing care, reflecting on service design, systemic impediments and population-based assessment so that all people can access care that meets their needs. 
A growing number of hospices are leading successful multi-agency partnerships with local NHS trusts and other providers to improve care for people with non-cancer conditions, such as advanced heart failure, enabling them to benefit from palliative care at a much earlier stage.  
The hospice movement is taking steps to extend access to care, but we know there is more to be done. 
And this needs to be part of a collective effort across the health and care sector to deliver on the Ambitions for Palliative and End-of-Life Care. To help open up this care to more people, we need action on several fronts. 
We need better data and insights about people's needs at the end of life. Tackling this knowledge gap is critical to reducing current inequalities. 
Earlier research by Hospice UK – A Low Priority? How Local Health and Care Plans Overlook the Needs of Dying People – found more than a third (34 per cent) of health and wellbeing boards (HWBs) did not consider the needs of dying people when assessing the health and care needs of their local populations. 
Also, healthcare professionals need to understand more about expert end-of-life care and refer people and their families for this as early as possible, and more often. 
Finally, death and dying must become a much bigger priority in local health strategies, especially to tackle cultural barriers that contribute to inequities in access to care. Public bodies at national and local levels have an important role to play in encouraging more open and honest conversations about dying, death and bereavement. 
The need for end-of-life care is growing and will become critical in future given that more people in our society are living for longer, often with complex health conditions. More children and young people with life-shortening conditions are also living for longer due to advances in medical care. 
We hope our campaign will encourage greater awareness of the end-of-life care needs of people across our diverse society and also more collaboration among all care providers and commissioners to ensure more families do not lose out on the support they urgently need. 
Tracey Bleakley is chief executive of national hospice charity Hospice UK. Follow the organisation on Twitter @hospiceukPA
Like this post?
Share it on Twitter.