Blog post
The success of the NHS Confederation's primary care conference
Fiona Adamson reflects on the sessions at the recent primary care conference held by the Primary Care Network and Primary Care Federation Network.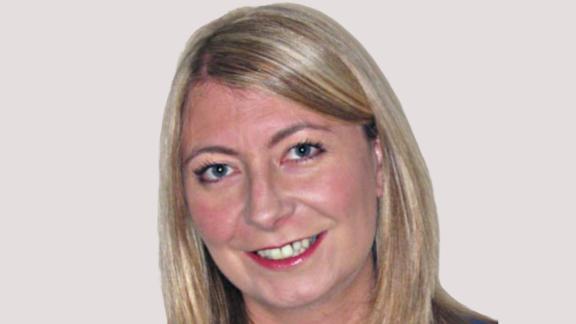 The recently held primary care conference had an exciting programme sharing plenty of experience and insights for colleagues to take away and consider for their own systems. 
Firstly, I want to thank everyone who took part in our primary care conference last week. The day was rich with inspiring speakers, thought-provoking discussions and practical support from colleagues across the primary care world and beyond.  I hope you all felt as proud as I did, reflecting on the achievements of the last year. 
This was my first conference as part of the NHS Confederation family and as chair of the Primary Care Federation Network. What I saw, and what I felt, throughout the day was the true strength of primary care when we come together for our populations. Colleagues who have been working at the limits of capacity (and frequently beyond) sharing examples of excellence, innovation, practical solutions to complex problems and a vision for the future for primary care.  
On the day, and watching back over recent days, I have been able to see the breadth of learning that the conference offered. Although I cannot write about each session today, I do want to highlight some of the sessions that have had a real impact on me.  
The session 'Build Back Fairer' with Sir Michael Marmot and chaired by our NHS Confederation chair, Lord Victor Adebowale, for me, underpinned why we are all here, working in primary care, driving for improvements. So many of the other sessions had the messages from Sir Michael at their core:  
"As we emerge from the pandemic, we do not want to return to the status quo" 
 
"Let's take the tangible steps to build back fairer" 
 
"The importance of education and learning on the wider determinants of health"  
 
"How can integrated care systems offer opportunities to focus on prevention" 
 
Listening to Sir Michael and Lord Victor share their appreciation for primary care and sympathies for the demand we are facing, branding primary care the "heroes" of this pandemic, was a moment I will remember for a long time and a powerful reminder of why we all work in primary care and what is possible with the right mindsight and support at all levels. 
The morning session 'How to Support the Personalised Care Workforce in Primary Care' was a fantastic example of working together for better outcomes for patients. The examples from Dr Rupa Joshi and Dr Mohan Sekeram showed how personalised care teams, working with the wider primary care team, were able to ensure patients get the right care at the right level, were able to help tackle local neighborhood health inequalities and reduce pressure on primary care. I am personally extremely proud of the work of the personalised care team in my own local system and I found learning about how other local areas are working really valuable in giving me new ideas, including my federation board colleague Andrew Harrington. 
As ICSs grow, joined-up primary care is more important than ever, we must continue to learn from each other, feel safe to trust one another
If you haven't had a chance to watch this session, or any of the other fantastic keynotes and breakouts, I encourage you to return to the platform over the next couple of weeks to take advantage of the learning opportunities before it's too late.  
Finally, I want to reflect on what I took away from the day: primary care is at its strongest when we work together through our multidisciplinary teams and take advantage of our unique layers of scale to improve outcomes for patients. As ICSs grow, joined-up primary care is more important than ever, we must continue to learn from each other, feel safe to trust one another and ensure we are always putting the needs of our local populations above everything else.   
I set myself the challenge of coming away with three things that I would take back to my own system – and I definitely achieved that! Thank you again to everyone who took part in a fantastic conference, and I hope to see you again next year.  
Fiona Adamson is chair of the Primary Care Federation Network and chief executive of Hartlepool and Stockton Health GP Federation.