Blog post
Split-screen thinking: handling immediate pressures without compromising future vision
How do you align urgent tasks with longer-term ambitions? Matthew Taylor discusses integrated care and split-screen thinking.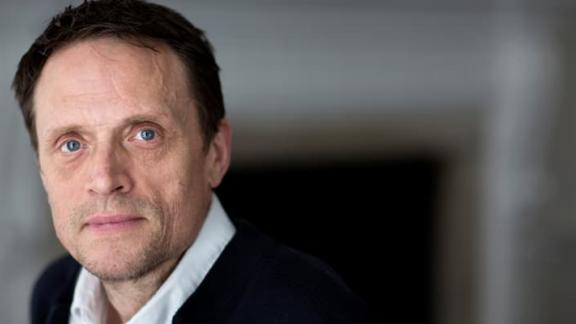 For the NHS to continue to progress, long-term initiatives can't be sacrificed because of the necessity to address immediate and urgent pressures. How can you do both? Matthew Taylor puts forward split-screen thinking alongside partnership working as a way of doing this.
I recall that when he was Tony Blair's head of policy in opposition, David Miliband had a screensaver which read 'is it urgent or is it important?' The challenge of weighing up short-term imperatives with longer-term challenges and goals is an everyday dilemma for many leaders. This is especially true in the NHS.
Managers face the ongoing pressure of meeting high demand with inadequate capacity, but also need to try to reimagine services transformed by a new focus on population health, delivered through collaborative system working and facilitated by a broad spectrum of biomedical innovation.
Balancing immediate demands with longer-term vision
This is why in my conversations with leaders I often advocate split-screen thinking (an idea I first heard from David Albury). In screen one are the urgent pressures. In screen two is the future vision; not just principles but a set of concrete intentions for transformative change. As Geoff Mulgan argues in his most recent book, Another World is Possible, our capacity for social imagination seems to have declined. Yet health systems could and should be very different in ten years.
How can we tackle urgent tasks in ways which – as far as possible – align with our longer-term intentions
Developing a holistic imaginary of what a healthier system and place could comprise might feel like a distraction or luxury, but it can serve an important purpose, inspiring hope and offering a powerful way to generate and sustain common purpose within and between organisations.
But the most important benefit of the split screen is helping us answer a question: 'how can we tackle urgent tasks in ways which – as far as possible – align with our longer-term intentions?' How can we avoid our current actions undercutting our aspirations?
Which takes me to winter. It may seem odd to be talking about the cold in a week that has seen record heat, but the season of discontent is already front of mind in the NHS England leadership team. Despite the heroic efforts of leaders and staff, the NHS is struggling with capacity now. But with news from Australia that the flu season is early and severe, and with yet another COVID-19 wave more likely than not, this year's prospects are alarming.
The obvious danger is that the broader objectives of system and place working are put aside as leaders move into crisis management mode
So, whether we like it or not, and regardless of whether it is reasonable, winter will be integrated care systems' (ICSs) first big test. The obvious danger, at every level of the service, is that the broader objectives of system and place working are put aside as leaders move into crisis management mode. Which is where the split screen comes in. How can we deal with winter in ways that speak to our longer-term objectives?
Here are four ways we might:
System and place leaders need to convene all parts of the local health system to explore a system-wide winter mitigation strategy. We need to address the coming pressure together and try, as far as possible, to avoid simply displacing demand from one overwhelmed access point to another. This could involve a robust workshopping process using data inputs, examples of best practice and design methods to develop scenarios and identify areas for further rapid collaborative planning and action.

T

hrough integrated care partnerships and place bodies, we need to develop a multi-agency approach to winter. Obviously, this means joining up health and care, but it goes much wider. There is a wide variety of ways in which local government and the voluntary and community sector could help the health service prepare for, mitigate and manage winter pressures. For example, in the context of the cost-of-living crisis, how can agencies work together to identify those with existing medical needs who are most at risk of fuel poverty? Even last year, before recent energy price hikes, there were reports of people going to health facilities simply to keep warm.

And relatedly, how can a winter strategy explicitly address health inequalities? Demand will be intense in winter. In such circumstances, looking to identify unexpressed need might seem an impossible ask. But if we don't at least try, the inverse care law will simply reassert itself.

Finally, winter is an opportunity to develop a more ambitious and honest conversation with patients and the public. This is partly about managing expectations and partly about agreeing priorities and laying out contingencies. But it is also about asking communities – as patients, carers, employers, neighbours and volunteers - how they can help and how the health service can help them to help. A conversation about how to maximise the take up of flu vaccines and COVID-19 boosters might be a good start. But there are other important issues. A famous study of deaths from the 1995 Chicago heatwave found that the critical factors wasn't income or even air conditioning but social isolation. What could local agencies do over the coming months to reduce the risk of isolation this winter?
Given how new many ICSs and place bodies are, preparing for winter is bound to involve a steep learning curve. But wouldn't it be better if that learning helped not just in the months to come but for the many winters ahead?
Matthew Taylor is chief executive of the NHS Confederation. You can follow Matthew on Twitter @FRSAMatthew