Blog post
Sharing learning and innovation in community services
Partnership-working and innovation within community health services is playing an essential role in responding to the COVID-19 crisis.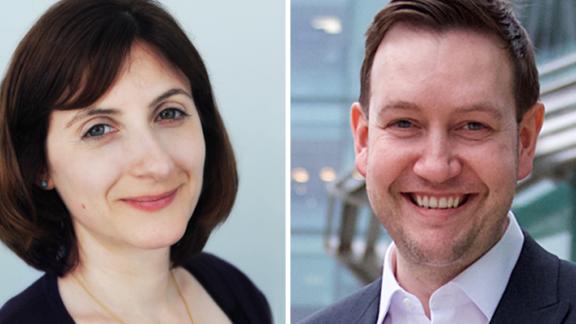 Daniel Reynolds, director of communications at the NHS Confederation, and Miriam Deakin, director of policy and strategy at NHS Providers, highlight the partnership-working and innovation within community health services across the country, that is playing and essential role in responding to the COVID-19 crisis.
​The coronavirus pandemic has been a challenge unlike any the NHS has ever faced before. Community health services have risen to meet it, and in the process prevented many hospitals from being overwhelmed. Community services have played – and continue to play – an essential role in getting the country through this crisis, with a big increase in patients being treated in the community compared to last year.
Much of this has happened as a result of admirable partnership working and innovation. Across the NHS as a whole, one of the most striking things about the health and care sector's response to COVID-19 has been the way in which our leaders, frontline teams and partners have worked in new ways to develop and deliver services.
Innovating up and down the country
Among the innovations we have seen are Bromley Health Care CIC's community COVID-19 monitoring service, which was set up in two days to manage referrals from NHS 111 using a multidisciplinary team of community matrons, respiratory specialists, GPs and consultant paediatricians to undertake assessments, operate check-ins and 'hot' clinics.
Tameside and Glossop Integrated Care NHS Foundation Trust expanded its digital health service to support care homes during the pandemic.
Community providers up and down the country rapidly implemented new discharge to assess processes in March 2020, such as at Sussex Community NHS Foundation Trust, where they put together a multi-agency decision-making team and discharge hub, which has significantly reduced delays to patients returning home when they are medically fit. Anglian Community Enterprise also reorganised its discharge model in days at the start of the pandemic to support timely discharge, including developing a real-time tracker to help them make evidence-based decisions.
Of course, innovation has not just been driven by the demands of the pandemic, and we need to recognise all the great work that was happening before and has been developing in parallel to the COVID-19 response, not least as community services put the NHS Long Term Plan into action and worked increasingly closely with new primary care networks.
Shared learning hub
The Community Network,  which is supported by the NHS Confederation and NHS Providers, has now brought together a number of examples of good practice and partnership working in a shared learning hub, which highlights successful innovation in the community sector and will also enable providers to learn from each other.
At launch, it features 23 case studies across eight different themes, including some exemplary pre-COVID-19 collaboration at neighbourhood level.
We encourage you to take a look, hopefully be inspired, and to share with us what you are doing. Inevitably, these are just a snapshot of the much wider innovation happening across the country – we want to hear about yours. You can email the Community Network team at sara.gariban@nhsconfed.org or sarah.walter@nhsconfed.org
Daniel Reynolds is director of communications at the NHS Confederation. Miriam Deakin is director of policy and strategy at NHS Providers. Follow them on Twitter @DanielReynolds4 @MiriamDeakin