NHS Voices blogs
Procurement in an ICS – let's really do it differently to benefit patients
Changes to procurement are welcomed by the ICS Network and NHS Clinical Commissioners, with the need for transparency and a level of consistency.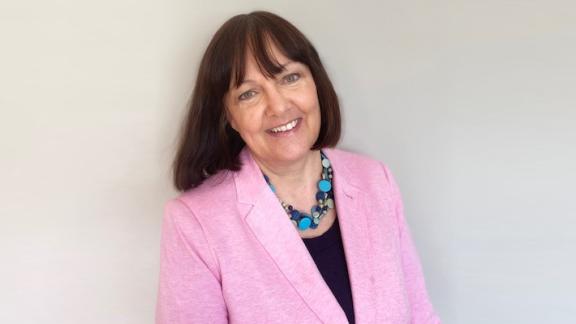 Lou Patten, ICS Network director lead at the NHS Confederation and chief executive of NHS Clinical Commissioners, writes on the benefits of changes to procurement and highlights  the need for transparency in decision-making, increasing the profile of VCSE sector provider, and a level of consistency across systems.
The creation of new statutory powers for integrated care systems (ICSs), as set out in the proposals for an NHS bill, necessitates a different, more collaborative way of working. The changes proposed as part of the new 'Provider Selection Regime' seek to move the NHS on from the competitive procurement of healthcare services and its overly prescriptive legislation that mandated competitive tendering whenever a contract was nearing its end.
At the NHS Confederation, we have been listening to the views of NHS leaders on the changes proposed by NHS England and NHS Improvement (NHSEI). Those we've spoken to – from a range of organisations covering providers, commissioners, ICSs and PCNs – are generally supportive of the changes, citing real examples of where the Lansley reforms have been unhelpful.
We've heard of cases where there is only one suitable provider in an area, but systems have felt compelled to go out to competitive tender regardless, wasting precious funding that could be spent on patient care. Abolishing mandatory tendering will empower systems to better co-ordinate care and cut the bureaucracy generated whenever a contract is up for renewal. It also means that patients can benefit from continuity of service provision within a long-term strategic partnership, and resources – both financial and staff time – can be put to better use elsewhere in the system.
However, the devil will be in the detail – that is, the guidance that will accompany this leaner provider selection. Quite rightly, the new approach necessitates transparency in decision-making, so that patients and the public can see how and why decisions were made, based on criteria that put health outcomes, care quality and collaboration at the core of service provision. However, NHS leaders have concerns that such transparency requirements become overburdening in practice. Independent scrutiny would help ensure there's a sensible clinical case and that patients are heard, however the roles of lay/non-executive members and senior clinicians is completely lacking from any description of ICS governance at present.
Protecting the contribution of our VCSE colleagues
The NHS is superbly supported by a wide range of Voluntary, Community and Social Enterprise (VCSE) sector providers, who play a key part in linking service provision and support from large providers back into local place and communities. These VCSE providers are often small, very close to their communities and best placed to address specific demographic and health access needs. However, such gems may not be on the radar of large providers, and opportunities for such integration may be missed.
Current service commissioners have suggested that a new VCSE register of providers is developed, from the neighbourhoods through place and up to the system level, offering the greatest opportunity for real localism of service provision. Additionally, the new rules must allow scope for piloting new models of care, so that there remains an ongoing opportunity for VCSEs to develop partnerships with the selected local provider, which can help improve services and productivity.
Flexible – but minimum – criteria needed
Our members broadly agree with NHSEI's currently proposed criteria for selecting providers - including quality and innovation; integration and collaboration; value; inequalities, access and choice; service sustainability and social value. A degree of flexibility to build and implement these measures at the relevant local level is welcome.
Social value is an increasingly important factor in selecting a provider, building on the idea of the NHS as an anchor institution and is a logical next step for ICSs to deliver on their core priority of supporting broader social and economic development. This is an area where local authorities are a few steps ahead of the NHS, so our members feel that there is more work to be done to help the NHS parts of local systems to align.
While flexibility is crucial in the application and prioritisation of these criteria when selecting a provider, there also needs to be a degree of consistency across systems. Core minimum standards that all providers must meet, including financial probity and demonstration of regulatory compliance, would be one way to achieve this.
More than typical services
If ICSs are to succeed, then the scope of health services under the regime should consider including those that are not traditionally defined as health and social care. For instance, given the importance of Patient Transport Services as part of an individual's care pathway, these services should be included within the scope in order to achieve true end to end pathway management of services.
Overall, NHS leaders welcome the changes to select health service providers on the basis of collaboration, rather than competition, as an essential part of the transition to ICSs. However, provisions for the VCSE sector, minimum standards and the scope of the new rules require further attention if patients are to feel the full benefits of this new approach.