Blog post
Pathology services: working stronger together
Innovation at QE Gateshead means more streamlined, world-class pathology services.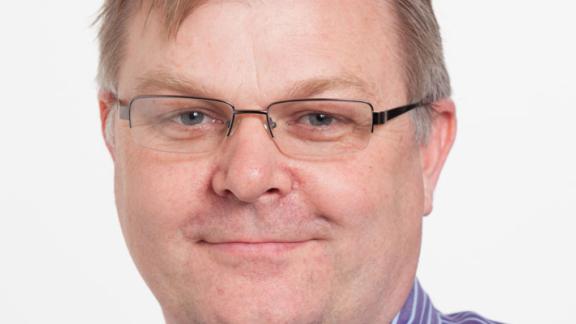 QE Gateshead's Pathology Centre is a world-leading, state-of-the-art facility which operates at the cutting edge of pathology services in the UK. Here, the trust's pathology service manager shares how centralising services across the South of Tyne is delivering more for patients, services and staff.
We recently opened the doors to our new £12 million state-of-the-art Pathology Centre at QE Gateshead, bringing together hospital pathology services in Gateshead, Sunderland and South Tyneside.
We knew that working together as a partnership across the South of Tyne area was the best way for us to improve our service, making us future-proof and genuinely first class. Our new centre now has cutting-edge facilities and is demonstrating real benefits for the medical teams at all three hospitals, the GP surgeries in the region, but most importantly, the patients who need their laboratory results.
In the South of Tyne region, 80 per cent of all pathology work is 'cold' pathology (samples that don't need to be tested immediately), and previously patient samples were split and moved from site to site across the region for specific tests. Bringing the three sites together means these tests can now be done at the QE for our trust as well as Sunderland Royal Infirmary and South Tyneside District Hospital. Each of these sites do still perform urgent 'hot' tests (tests that need to be done immediately) locally as necessary. 
We have invested in state-of-the-art equipment – our new centre is fully automated, minimising human interaction with samples, which means there is less chance for error. Bringing this expertise under one roof and using the very latest in specialist technology for pathology has huge benefits for patients right across Gateshead, Sunderland and South Tyneside. Our new centre enables us to process thousands of tests a day more accurately, more efficiently and at a much faster rate.
On a practical level, bringing the three pathology centres together has meant merging three independent labs, each with different operating models and their own skilled and experienced workforce.  
Merging the teams from three completely separate hospitals has been a difficult journey, as you would expect, and at times it has proved really challenging for everyone. It hasn't been without its difficulties, but in the past couple of years we've seen so much effort by staff to get it right and now that's really starting to pay off.
We now have new facilities, new equipment and a new staff structure, as well as new logistics and processes (including sample tracking), and even a new IT infrastructure that tracks samples from collection to discard.
It also provides the QE and other hospitals in the area with the very latest technology, including advanced equipment in the first country analyser testing phase. This is some of the best machinery in the world and means that the Pathology Centre in Gateshead is world renowned for its work.
This is a real success story for QE Gateshead and the unit is now attracting global attention with clinical teams from places like Sweden and Abu Dhabi coming to see the set-up we have here. We're the only site in the UK to have some of these machines and will soon be one of only seven sites in the world to have this particular technology.
By collaborating our services with partners, QE Gateshead's Pathology Centre can also widely expand the type of testing it offers to the NHS, medical professionals and commercial clients looking for the best testing facilities for their business.
The importance of getting quick, accurate test results is valued by both patients and doctors in helping to assess what may be wrong and how they can be treated to the highest possible standard as soon as possible. Pathology services are an essential part of the efficient and safe running of a hospital, analysing the thousands of tests that are done for patients every day. In fact, pathology is involved in more than 70 per cent of all diagnoses made by the NHS.  
Bringing this expertise under one roof and using the very latest in specialist technology for pathology has huge benefits for patients in this part of the North East.
To be genuinely first class, you must constantly seek out areas to improve. We're extremely proud of this new centre of excellence and the potential it has for improving the way hospitals can access test results in a quicker, more efficient and cost effective way.
Chris Charlton is pathology service manager at Gateshead Health NHS Foundation Trust (QE Gateshead). Follow the organisation on Twitter @QEGateshead
Like this post?
Share it on Twitter.