Blog post
Opportunities and challenges of the new clinical standards for mental health
Proposed new clinical standards for mental health are welcomed by mental health leaders, but providers will need adequate resources to meet them.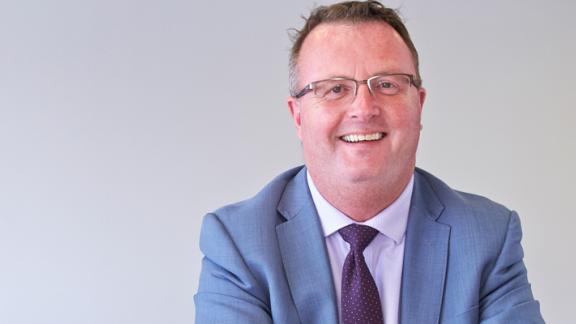 Sean Duggan shares his hopes for NHSEI's proposed new clinical standards for mental health, and highlights what will be needed to achieve them.
This summer, NHS England and NHS Improvement (NHSEI) consulted on its proposed new clinical standards, which include five new waiting time standards for mental health.
The new targets expect people needing very urgent care for their mental health to be seen within four hours, within 24 hours if urgent, and a maximum of a four-week wait for those with a non-urgent need. The standards will apply to both adults and children and young people.
Progress towards parity of esteem
Mental health leaders have welcomed the introduction of the new standards, which signal a huge leap forwards towards parity of esteem; currently, mental health has far fewer access standards compared to the physical health sector.
These standards are being introduced as part of the catalogue of improvements and expansions to mental health services promised within the NHS Long Term Plan, which also guaranteed that mental health funding would increase year on year as a share of the increasing NHS budget. The introduction of these standards will help drive this funding to the parts of the service where it is sorely needed, as well as the all-important reduction of the current waiting times for mental health care.
Method is key for implementation
"It is critical that we do not use performance against targets as a stick to beat providers."
Having discussed these standards with our members, what is clear to me is how much leaders welcome the opportunity to improve the services they provide, and how the method of implementing these standards will be key to achieving that aim. The Mental Health Network is clear that providers will need adequate resources to meet these standards and that, in the early stages, attempting to reach them may reveal some challenges within the system. If that is the case it is critical that we do not use performance against targets as a stick to beat providers with, but a key piece of learning on where additional resources may be required.
Our members are able to predict where challenges may present themselves, particularly within services facing above average levels of demand and staff vacancies. We have seen demand increase as result of the pandemic, particularly in children and young people's services. This increasing demand means providers cannot be expected to meet the cost of this additional initiative within existing NHS Long Term Plan funding.  
Mental health is a key issue for integrated care systems and primary care networks. As we move to more integrated working with the wider health system, ICSs and PCNs will play an important role in implementing the standards.
Workforce implications
In addition to vital increases in financial resources, we know that our services run on highly trained specialist staff, especially those for children and young people. As plans begin to take shape for the implementation of these standards, it would be useful to determine the workforce implications for the sector as a whole and a plan for how we ensure we have the right staff with the right skills in the right place.
"We are keen to be at the forefront of shaping this new phase of access to mental health services."
It must also be mentioned that, while it remains vital for us to seize these opportunities to improve access to services for people suffering from mental ill-health, our ultimate goal should always be to prevent this happening in the first place. Early intervention to prevent people from developing more complex needs and requiring urgent care is the only way to relieve the increasing pressures we are seeing across the sector as a result of the pandemic and to maintain essential capacity within our crisis services.
There will be challenges in implementing these standards, which the network has voiced to NHSEI as part of the consultation process, but we are keen to be at the forefront of shaping this new phase of access to mental health services. I will continue to consult with member organisations via the Mental Health Medical Directors' Forum and to relay any feedback to colleagues at NHSEI throughout the implementation period.
We are on the cusp of achieving real improvements in service provision for people in some of their most vulnerable moments. This is a truly noble aim and the reason that the network is pleased not only to welcome the announcement of these clinical standards, but also eager to see them to fruition.
Sean Duggan is chief executive of the Mental Health Network. Follow them on Twitter @SeanDugganMHN and @NHSConfed_MHN