Blog post
'One workforce': co-designing innovative people solutions for the new ICS era
A workforce that optimises available staff and operates seamlessly across a system will improve care delivery.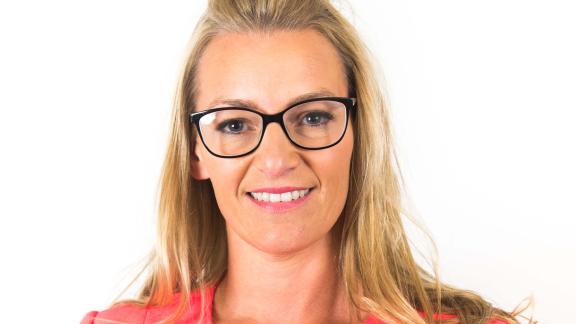 Through a collaborative network of shared staff banks, the available NHS workforce can be flexed more easily to meet local needs, says Nicola McQueen of NHS Professionals.
The statutory shift to integrated health and care services is almost upon us, and many would agree this legal change has been a long time coming.
Decades ago, the NHS was set up to provide episodic treatment for acute illness. However, the world has changed. It's now clear that a future model of healthcare needs to deliver a more person-centred experience to address more complex, longer-term health conditions.
The NHS cannot do this on its own and as a result, collaboration has increased between trusts and other local care partners for many years. This has provided many learnings and laid important groundwork for the ICS (integrated care system) model. ICSs, as statutory bodies, will help to reduce these divisions further and encourage greater collaboration.
As a critical workforce provider to the NHS, NHS Professionals sees integration as a major opportunity to transform care and the way we recruit, retain and deploy staff. When demand for healthcare is set to remain high, it's a chance to put more people in more places to care and do so sustainably.
Optimising available talent
Fundamental to this, in our view, is the concept of 'one workforce 1 ' that optimises available staff and operates seamlessly across a system to improve care delivery. A network of shared staff banks can be a key mechanism here. Through such collaborative banks, the system's available workforce can be more easily flexed to meet local needs. For example, it can work more horizontally across neighbourhoods and places, and vertically between a range of care settings, such as acute wards and care homes.
…the potential consequences of this inflexibility are high external agency bills, a fatigued workforce with uneven work-life balance, and inequalities in care
This contrasts with the historic model, where staff with transferable skills were often siloed within different parts of the system. This can be detrimental to patients, local communities and the staff themselves – including those with care commitments outside work or those with flexible career aspirations, for example. As we are seeing, the potential consequences of this inflexibility are high external agency bills, a fatigued workforce with uneven work-life balance, and inequalities in care.
ICS 'one workforce' solution
As ICS legislation has been passing through Westminster, we've been developing new ICS workforce services to help local systems turn the concept of one workforce into a reality. Called the Continuum of Care, these services build on the managed workforce partnership services we already provide to more than 50 trusts.
The overarching aim is to increase workforce capacity and deliver cost savings to the ICS through three main service lines:
Flexible resource and collaboration

: using a range of flexible people banks to meet demand and reduce external agency costs. A key pillar of this is a major new agency management service designed around the principle of bank before agency.

Capability development and deployment

: growing an empowered workforce through our Healthcare Support Worker Development Programme and evolving NHS Professionals training academy.

Creative recruitment acquisition

: using our local and national scale to recruit and retain high-quality clinical and non-clinical staff from the UK and overseas. One area of focus here, inspired by the surge in those wanting to support the NHS through the pandemic, is attracting 'net new' people with transferable skills from different backgrounds into ICS-specific roles.
Underpinning this new service are the principles of co-design and subsidiarity, which emphasise the importance of close partnership and tailored services to deliver the most benefit within the system.
We're currently working with a number of ICSs to co-design their service covering areas such as:
GP nurse banks and nursing care home banks

primary care workforce support

recruitment and event support

reservist and surge capacity support

system-wide collaborative banks

system-wide international recruitment support.
Fit for the future
Local partnerships will inevitably experience challenges in the early phases of ICS and it may take time to achieve workforce agility within a system largely unfamiliar with this. However, with a bank of more than 180,000 healthcare professionals working flexibly, NHS Professionals is uniquely positioned to help ICSs and trusts overcome obstacles and grow an agile workforce fit for the future.
Nicola McQueen is chief executive officer of NHS Professionals. You can follow Nicola on Twitter @nicolamcqueen
Footnotes
1.

Integrated Care Systems: design framework, NHSE, Version 1, June 2021  https://www.england.nhs.uk/wp-content/uploads/2021/06/B0642-ics-design-framework-june-2021.pdf

↑