Blog post
The one click healthcare challenge
Technology and its impact on patients.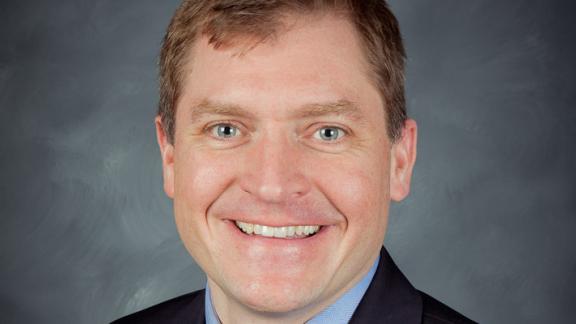 Let's harness new technology to offer more choice and greater convenience to patients, writes New York State's Medicaid director, Jason Helgerson. 
Transformation is the most overused term in healthcare. Most 'transformation' is simply incremental improvement efforts. That's not to say incremental improvement is bad – but rarely is the core healthcare delivery model ever truly challenged. In New York, England and around the world, we still consume most healthcare services in the same way our parents and grandparents did: by going to a hospital, clinic or doctor's office. 

While key elements of our economy bring goods and services directly into our homes through creative use of existing technology and smart distribution, the healthcare system continues to put the provider/producer's needs ahead of the patient/customer. 

Healthcare (maybe along with education), is the least customer-friendly sector of our economy. Not only do patients need to travel to get service, but comparison 'shopping' is impossible because very little consumable information is available to help patients make informed choices. Cost-effective options like primary care are often closed when patients need the services the most. Patients are almost always secondary to providers when it comes to healthcare priorities. This burden is felt heaviest by the patients that need our services the most – the poor and sick. 

Compare healthcare to retail. Once upon a time, we had to go to a store to buy goods. Now, with the advent of e-retailers such as Amazon, we can shop from home with easy-to-use websites and a huge, low-cost selection. 

In addition, you can now submit an order this morning and see it delivered to you by this afternoon – all without leaving your home. One-click ordering streamlines this even further – customers click on one button to automatically submit an order to be paid for and shipped to the settings associated with the account. Healthcare currently seems to be a million miles from this model.

I'm not suggesting that accessing healthcare is like buying a jumper. Healthcare is far more important and complex and patients need well-trained professionals to help them make decisions and access the care they need. That said, we need to harness the power of technology and innovate so that we can maximize the full value of our healthcare professions, especially given the fiscal realities we face.

I have come to believe that now is the time to flip the basic healthcare delivery models and really put the patient in the centre with one-click innovations. Let's harness new technology to offer more choice and greater convenience to patients especially for the most cost-effective services such as primary medical care. If an e-retailer can remember my preferences, get my customer feedback and provide same-day service, why can't the healthcare system do the same? 

The combination of value-based contracting and new/emerging technologies makes this possible. Value-based contracting creates flexibility and rewards providers for improving care and lowering costs. Technology such as telehealth and telemonitoring now exists to allow far more services to be offered in the home, while also making scheduling in-person services easier than ever before. In some ways, the future may look like the past in that technology may bring back home visits, whether those visits are virtual or real.

Let's challenge the healthcare status quo and put the patient at the centre of the system and provide the best outcomes using the most cost-effective and convenient care possible. Let's learn from existing models that have greatly improved the customer experience. Let's radically improve quality, lower cost and improve patient satisfaction by offering care that is both effective and convenient by making it available with one click. 

Jason Helgerson is New York State's Medicaid director. Follow him on Twitter @policywonk1​
 
How new care models are harness technology
Download our joint report to discover how five vanguards are implementing innovative digital technology solutions to enable more efficient, targeted, person-centred services.

The report is the latest publication by the NHS Confederation, NHS Clinical Commissioners, NHS Providers and Local Government Association, part of our joint programme to spread the learning from the vanguard programme.
 
Like this post?
Share it on Twitter.