Blog post
One act of kindness can change another person's future
The importance of kindness for people's wellbeing.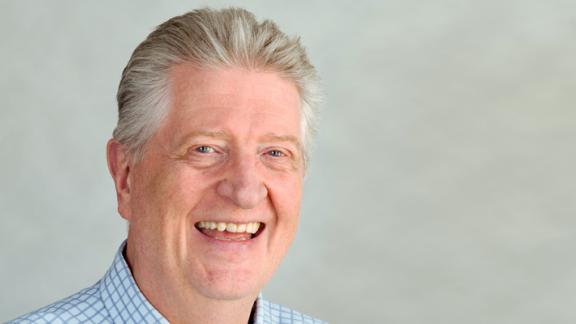 Kindness is this year's theme for Mental Health Awareness Week. Dr Phil Moore, chair of the Mental Health Commissioners Network, tells us more of its importance for people's wellbeing. 
A neighbour buying groceries for an older person. A shop giving treats to NHS staff. A GP spending extra time listening to a relative distressed by the loss of a loved one to COVID-19. A mental health worker giving support above and beyond normal to a person whose mental health is deteriorating in lockdown. The school children making masks. The mutual support NHS and social carers are showing to one another as they struggle with the impact of COVID-19 and the things they have been witness to. The list goes on. And on. And on.
Acts like these are the fuel that will get us through the crisis.
The theme of this year's Mental Health Awareness Week is kindness. While this concept may seem trite, especially in the face of a global pandemic, when we are at our lowest ebb or not feeling as resilient as usual, it can make all the difference. 
In the current climate when many are experiencing anxiety and uncertainty, kindness is required and more important than ever to support our mental health and wellbeing. 
There are many news stories at the moment depicting the best of human nature; the kindness people are showing to others. There is some evidence that being kind to others improves our subjective wellbeing or how we feel about ourselves and our lives. Showing kindness doesn't have to be rocket science. It is inherent in the existing responses that many have had to this crisis - volunteering to help vulnerable neighbours, supporting others through community initiatives and mutual aid groups, and treating others with compassion. 
Kindness is also important for people with mental health problems. Mental health services take an evidence-based approach to treatment, but sometimes the simplest things like kindness and compassionate care are also extremely important for an individual's care and recovery. The report Be the Change, which looks at improving services for people experiencing mental crisis, found that when people are at their most vulnerable, they do not just need services but care, empathy, kindness, support and safety. It is not surprising that the therapeutic alliance (the quality of the relationship between therapist and patient) is as important as the therapy itself. 
The Royal College of Psychiatrists has looked at the importance of compassionate care that incorporates kindness. Compassionate care can prevent health problems and speed up recovery, but while an individual clinician can be compassionate, for compassionate care to be effective it must be integral to an organisation's values and ways of working. 
In the day-to-day work of mental health services, kindness can be inadvertently overlooked when individuals find themselves under pressure, especially during the current crisis. It is of huge importance to patients, their experience of services and their recovery. Through the weeks to come and beyond, as we begin to restore and reset our services, commissioners and providers alike need to ensure that kindness or compassionate care is a key part of the new business as usual.
Dr Phil Moore is chair of the Mental Health Commissioners Network and a Mental Health Network board member.
Get involved in the NHS Confederation's NHS Reset campaign.