NHS Voices blogs
COVID-19: how are young people coping?
We must not forget the impact of the pandemic on the mental health of our children and young people – both immediate and long term.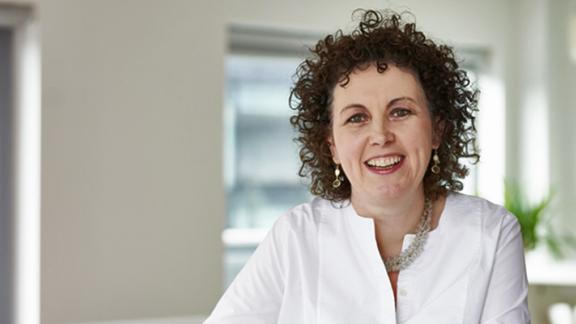 Catherine Roche, chief executive of Place2Be, tells us the multi-faceted impact the crisis is having on the mental health of children and young people and what's being done to address it.
 Crisis. Killer. Recession. Lockdown…
…just a few of the terms that regularly feature in our news headlines these days as a result of the COVID-19 pandemic.
As a charity that normally provides face-to-face mental health support in hundreds of schools around the UK, like many we have had to rapidly adapt our ways of working in response to these new circumstances, while simultaneously working hard to source alternative funding to make up for the shortfall created by this crisis for all of the voluntary sector.
Since schools closed to all but a few students, we have provided vital support – through almost 4,000 telephone calls – for young people and families. Anxiety relating to media stories and the news was a concern that was frequently raised by young people during these calls, as well as feelings of loneliness and isolation, worrying about falling behind in school, and concerns around meeting basic needs (such as access to food).
Even those children and young people who appear to be coping relatively well today are still absorbing distressing headlines and misleading social media content, as well as potentially being exposed to the anxiety of adults around them. This leads us to think about not only those who are struggling to cope now with the changes to their daily routines and the loss of freedom, but also the longer-term consequences of being isolated from support structures, the many who will face sudden or unexpected bereavements, and the challenges that will be faced on return to normality.
Much of the focus from our colleagues working in health throughout this crisis has understandably and rightly been on the acute sector, in particular those at high risk of COVID-19, such as older adults and those with pre-existing physical conditions. But we must not forget the impact on the mental health of our children and young people – both immediate and long term. While the NHS is the frontline now in the fight against this pandemic, when we eventually return to our normal routines, it will be schools who will play a key role in dealing with the resulting mental health challenges faced by children and young people.
Wide-ranging responses
Since school closed over four weeks ago, our frontline mental health professionals have seen wide-ranging responses from young people. One colleague told us:
"Some were understandably worried (for their families, their own health, and for what this would mean for their futures), while others showed a matter-of-fact acceptance that life as we know it was abruptly ending, and that the future was now very uncertain."
Another of Place2Be's school-based mental health professionals also highlighted this contrast:
"In the last few weeks, my team and I have spoken to young people who are delighted to be having virtual lessons in their pyjamas, and those who are desperately missing their friends and the structure that school provides. We have spoken to a parent who was struggling to manage her child's high anxiety, and who expressed gratitude for our support and guidance."
Undoubtedly, those who were already struggling before this pandemic will be among the most severely affected, particularly in the short term. In a survey by Young Minds of over 2,000 young people with a history of mental health needs, 83 per cent said the pandemic had made their conditions worse. A quarter of those young people who had been accessing support prior to the pandemic said that this had been disrupted because it is difficult or impossible for them to receive support from home. This may be because the service is not yet set up to work remotely, because there is not private space in their homes for therapeutic conversations or because they do not believe that digital support will be effective.
In the last few weeks, one young person described to Place2Be how their suicidal feelings have increased since lockdown began. They were struggling to see any light at the end of the tunnel. Working with the school and CAMHS, we have done everything we can to ensure that this young person is safe, supported and that their family is able to help them access the services they need.
The role of the voluntary sector
At this time, the NHS has been under unbelievable pressure – possibly one of the biggest challenges it has ever faced. But this challenge will not disappear once the curve has been flattened. In many areas, CAMHS services were already facing huge demand; our recent survey with NAHT highlighted the need for faster referrals to CAMHS from educational settings.
In the last month, we have all had to rapidly shift our usual ways of working. At Place2Be, we are now partnering with digital providers including Xenzone and Healios to make sure that the young people we work with can easily access support whenever they need it. We have brought forward our plans to launch introductory online training on mental health for teachers, and almost 750 staff in our partner schools have already signed up within just a few weeks. And we are providing resources, advice and wellbeing activity ideas, in collaboration with trusted partners, to support families and teachers at this time.
This issue requires a collaborative approach between commissioners and mental health providers from all sectors. With rising demand as a result of this crisis, the voluntary sector has enormous potential to work hand-in-hand with specialist CAMHS services – indeed this may be the only way we stand a chance of ensuring that no young person is unable to access support when they urgently need it. 
Catherine Roche is chief executive of Place2Be. Follow them on Twitter @Place2Be.