Blog post
Now is the time for health inequalities to be addressed
It is through policy and decision-making that we can collectively change health inequalities.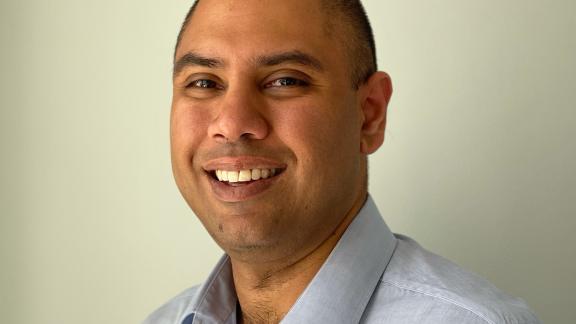 The NHS stars are aligning to address health inequalities, from the top of NHS England, to the doctors, patients and residents in communities, writes Dr Neil Modha, clinical director at Cambridgeshire and Peterborough STP.
What can we each do to address health inequalities? From the 'Me too' movement to 'Hello, my name Is…', we need to make a stand together, identify policies and behaviours that increase health inequalities and make tangible changes to help address them, while also taking both individual and collective responsibilities.
What I/we have done locally to address health inequalities
In my 14 years in general practice, we have focussed on looking after inner-city Peterborough's most deprived and challenged populations. 80 per cent of our patients do not speak English well enough to provide support to them. Thirty languages are spoken and occasionally languages where no translation is available. We have therefore trained up 26 multi-faceted healthcare assistants (HCAs) to help us with translation, help us understand the culture of the population we serve and help us to connect better with it. They also make home visits for long-term condition management and blood tests for our most vulnerable and accompany us on palliative care visits to ensure that families do not need to translate during patients' most difficult times. We have also recruited community champions and work with community leaders beyond our walls to engage on areas such as screening, childhood immunisation, cardiovascular health. We also have multicultural and multilingual nursing, medical and associated teams. During this time, without mergers, just by focussing on our population, we have gone from caring for 8,000 to 30,000 of our local community.
As a primary care network (PCN), we have developed health coaches from the same population of our patients to give culturally and language sensitive advice on how to address lifestyle factors.
We have applied this learning to the federation that I chair (Greater Peterborough Network) and have a multi-skilled workforce for the most vulnerable across Peterborough.
In the place-based board that I co-chair, we focus on neighbourhoods and communities. We have integrated neighbourhood managers focusing on the most deprived PCNs in our area. These managers act as a link between our primary care service and the rest of the system. We also have had separate pots of resource – 'innovation funding' focused on making tangible changes, while respecting that different communities and populations need different types of support. This has led to some extra support for the homeless and those most at risk of abuse as well as the health coaching mentioned above.
There is still more to be done….
My organisation looks different and feels different to most general practice organisations. My partnership is 80 per cent BME and my workforce is made up in similar proportions of a multicultural background. I note that when we have contact with regulators, commissioners, local authorities that they come into an organisation with a different staffing, a different ethos and different culture to those that serve more typical populations.
During this coronavirus vaccine programme we engaged with the community, media, local politicians, while colleagues in more affluent communities could simply upload their patient list and their more typical population would book in for a vaccine. Our staff were given additional hours in evenings and weekends to ring patients using their language skills… Polish, Lithuanian, Russian, Romanian and many more! Despite collaboration with voluntary groups, the council and the CCG the uptake was still 70-80 per cent. This was presented as weekly 'Red performance' data while colleagues with more typical populations were presented with 'Green performance' data. Each time this data was sent I noted a demoralising effect on our clinical and management team.
The ethos of 'outcome data' is somewhat flawed if taken in isolation. I like the concept of 'gain'. What can we do to improve the uptake in populations and communities? For example, if we left our smear uptake to be what it would naturally be, it would be down in the 40-50 per cent range, but we get it up to mid-70 per cent through chasing up of patients in evenings and weekends and through persistence.
So, on this journey to be part of the solution to reducing health inequalities, I have reached out to NHS England's top team to discuss health inequalities and was delighted to have a meeting to discuss this.
As well as a conversation about health inequalities, I would love to achieve something tangible. My areas of focus for this are the addition of childhood immunisations to QOF (quality outcome frameworks). I would love to see some change and understanding with the application of this.
For us, we have many families with hard to change health beliefs which despite a lot of information and support are difficult to shift this should be accounted for.
When we breakdown our population to our more typical population that most average populations would serve, our uptake of childhood immunisations, smears and bowel screening reaches more typical percentages while still being reduced due to the known link between deprivation and poorer outcomes.
I would love to continue this work with NHS England and first apply this to the childhood immunisation QOF and then to other areas to ensure that through policy and decision-making we are not collectively increasing health inequalities.
Finally, a simple concept perhaps, where there is more challenge there should be more staff available to meet the needs of the population.
I look forward to discussing this further with you at the NHS Confederation annual conference on 17 June!
Dr Neil Modha is clinical director of Cambridgeshire and Peterborough STP. Follow them on Twitter @CandP_STP