Blog post
NHS Reset: We need to see three shifts to reset and renew social care
Time for a radical and ambitious rethink of social care.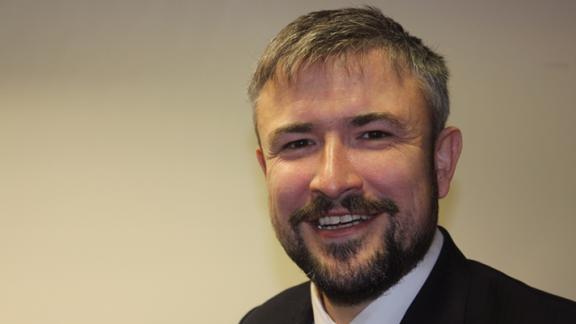 NHS Reset is an NHS Confederation campaign to help shape what the health and care system should look like in the aftermath of the pandemic.

In this blog, Ewan King from the Social Care Institute for Excellence sets out three shifts needed to reset social care following the brutal impact of the COVID-19 pandemic.
If COVID-19 has taught us one thing, it is that the health and social care system is indeed just that – a 'system'. If one part of that system – an NHS trust, a local authority, a care provider, a GP practice – doesn't work with well with another part, we have a problem. A disconnected and fragmented health and care system is problematic enough in normal times, but during a pandemic it is catastrophic. In places where we have identified good responses to the crisis, it is most often underpinned by good system-wide partnership working. 

In May, we started a programme of research and engagement with sector leaders to explore two questions:
What has been the impact of impact of COVID-19 on social care?
What do we want from social care in the future?
We called this programme Beyond COVID-19: New Thinking on the Future, and we published the final report this week (3 September 2020). 

As you would expect, in answering the first question, we uncovered an alarming story of a sector which was badly neglected in its hour of need. Years of underfunding had left it underprepared, while a government obsessed with keeping the NHS safe was dangerously slow in providing guidance and support. A calamity ensued. 

But we also heard about good things which took place. We heard examples of communities stepping up to support neighbours with their care needs; of care providers using digital technology in creative ways to help families keep in touch; of innovative approaches to joint NHS and social care commissioning.

The more we look at the recent past, the more it becomes clear that we need to think radically and ambitiously about social care. As James Bullion, the president of Association Directors Adult Social Care, told us: 'We need an industrial-level intervention in social care.'

Last year, the NHS received its Long Term Plan. Whatever we think of the plan's details, it's hard to deny it has galvanised the NHS. It is time for a plan for social care. 

This plan needs to deliver three shifts:
Firstly
We need to shift the sector away from surviving hand-to-mouth, to the point where it has long-term and sustainable funding. This means that this year, the government must publish plans setting out how it will fund fair and accessible social care. Without this, we will never break out of the cycle of underinvestment and unacceptable variations in quality and access. 
Secondly
We put need to shift investment and focus away from remedial and acute services, towards community-centred preventative models of care, support, housing and technology. At its best, social care can enable people to live independent, socially connected and fulfilled lives. Asset based care – focusing and building on people's strengths and networks – can work alongside the NHS to address the wider determinants of health, but such models of care are starved of investment. What we now need is an innovation fund to encourage a step-change in prevention. 
Thirdly
We need to shift the workforce away from low pay, low recognition and poor conditions, towards higher pay, better conditions and parity of esteem with the NHS. During COVID-19, it has been hard not to be impressed with the resilience, compassion and commitment shown by care workers; but it masks huge underlying structural weaknesses in the workforce. We can ignore this no longer, and just as the NHS has its new People Plan, we now need a plan for the social care workforce. 

COVID-19 has inflicted great harm on social care – it must never be allowed to happen again. But let's also use this crisis as an opportunity to call for something better, something that no government has been able to deliver for over 20 years: a long-term plan for a sustainable and high-quality social care sector. 

Ewan King is deputy chief executive of the Social Care Institute for Excellence (SCIE). Follow him and the organisation on Twitter @ewandking @SCIE_socialcare
Time to grasp the nettle
The COVID-19 pandemic has highlighted the critical role that social care plays in the delivery of health and care services. But it has also exacerbated the underlying weaknesses in social care and demonstrated the need for fundamental reform. The Prime Minister came to power promising to 'fix social care' within his first 100 days in office and urgently needs to deliver on his commitment. 

Social Care: Time to Grasp the Nettle explores the opportunities and challenges ahead for health and social care and the four critical factors needed to reset social care.